A father whose six-month-old son died from "catastrophic" injuries, including bleeding to his brain, has been convicted of manslaughter.
Ricky Walker, 27, was cleared of murder and child cruelty after telling jurors he believed a folded-up hoodie he used to "prop-feed" Kayden Walker may have suffocated him.
A jury at Birmingham Crown Court convicted Kayden's mother, 25-year-old Laura Davies, of allowing Kayden's death.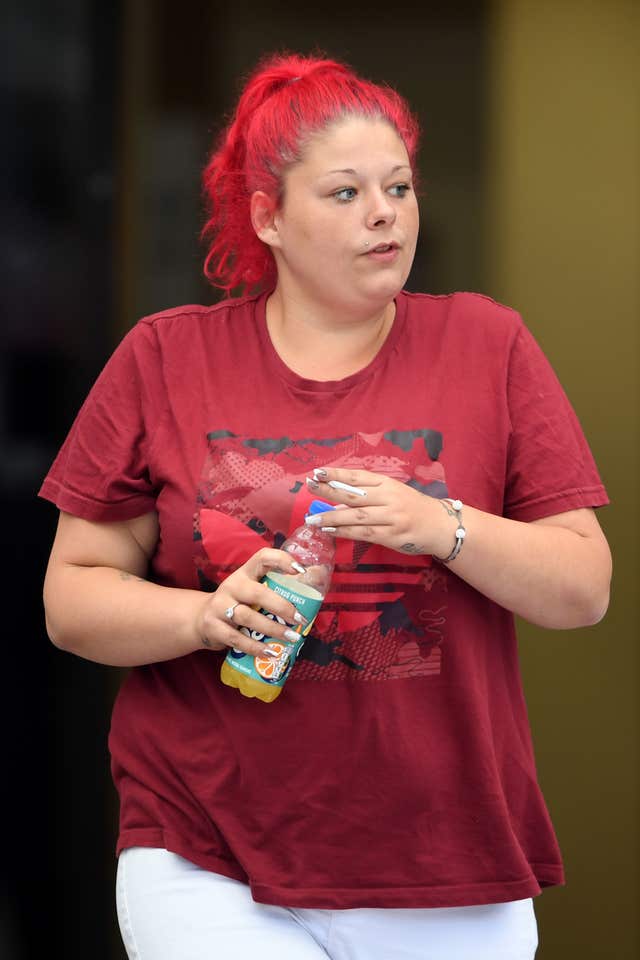 The infant went into cardiac arrest at his home in Walnut Close, Bilston, and was pronounced dead in hospital about an hour after Walker dialled 999.
Opening the Crown's case at the start of the trial, prosecutor David Mason QC alleged that Walker had previously joked about how long it would take his son to suffocate when a hoodie covered his face.
The barrister told the court: "The evidence in this case will show that, just before Kayden's collapse and that call to the emergency services, he was almost certainly the victim of an episode of forceful shaking, involving an impact to the head."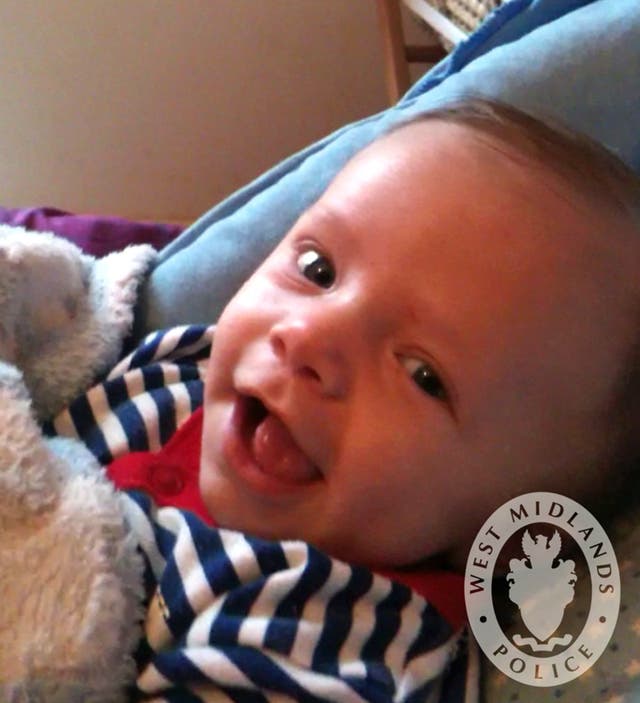 Walker, who had a small level of cannabis in his blood at the time of the death, told his trial he could be "heavy-handed" but denied fatally shaking the child.
Explaining why Davies, who was not present when Kayden collapsed, had been charged with allowing death, Mr Mason told the court: "Our case is that there had been an earlier incident of trauma to Kayden and both his mother and father would have been aware of it.
"We can and do suggest that she should have been aware that there was a risk to Kayden and failed to take reasonable steps to protect him."
Under cross examination during his trial, Walker told jurors Kayden's brain injuries "were probably through me panicking and that" but said he could not explain why he became unresponsive.
Walker, who showed no emotion as the verdicts were returned, was bailed for sentence on Thursday.
Davies, who pursed her lip and shook her head after being convicted, was released on bail to a date to be fixed.
Adjourning the case, trial judge Mr Justice Morris said: "Mr Walker, I will sentence you tomorrow. You have been convicted of manslaughter and you will be facing a custodial sentence.
"But I am going to grant you bail overnight to give you the chance to spend some time with your family. You have attended promptly throughout (the trial) and you have not breached the trust that the court has placed in you."