A disabled woman who was hounded by a "warped" internet troll for more than a year said she can "finally breathe again" now he has been jailed.
Nicky Wright never met online abuse campaigner Nicola Brookes but stalked her on an almost daily basis online between June 2016 and September last year – mocking the fact she had Crohn's disease, making sexually offensive remarks and even publishing her address.
The 39-year-old came face-to-face with his victim for the first time when he was jailed for six months at Brighton Magistrates' Court on Wednesday.
Wright, of Lewisham, was convicted of stalking in his absence on Tuesday when he failed to turn up to court.
But he handed himself in to police the next morning, claiming he missed the trial because he overslept and the case had caused him stress and anxiety.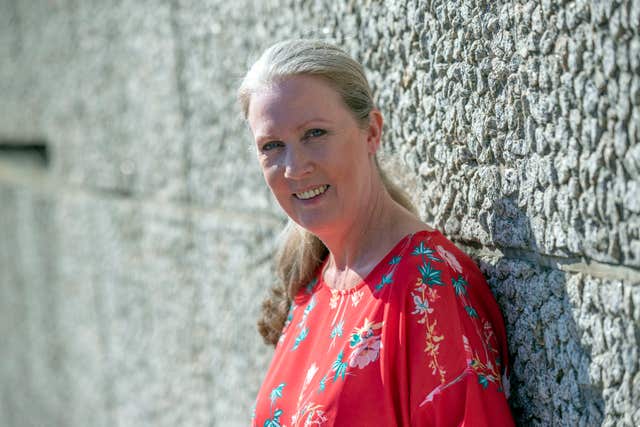 He refused to accept his stalking conviction. Even after his arrest he continued to use social media under the alias "Prickly Finger".
Dressed in a red t-shirt and jeans, Wright sat with his fingers in his ears and watched Ms Brookes, 51, of Brighton, as she sat in the public gallery while her victim impact statement was read aloud.
In it she detailed how she now sleeps with a knife in her bedroom due to the "nightmare ordeal" which was "socially crippling" and caused her condition to "flare up".
Branding Wright a "dangerous fantasist", she said the "massive amount of malicious material and sheer rage" he displayed showed he was "unhinged".
Ms Brookes was bombarded by the obsessive "total stranger" who used 28 Twitter, 25 Facebook accounts or pages as well as blogs, online radio and video channels to carry out his "cowardly" campaign of hatred, the court heard.
He photoshopped pictures of her, doctored comments she made, created videos about her, made sexually suggestive comments and posted hate mail.
He even fed false allegations about her to a national newspaper, the court heard.
She said the "warped" behaviour made her feel like a "sitting duck", adding: "My faith in human nature has been shattered. This is the most demoralising, dehumanising experience of my entire life."
District Judge Amanda Kelly handed Wright a restraining order prohibiting him or anyone on his behalf from contacting Ms Brookes by any means or referring to her in any way online.
She described his stalking as "about as serious as it can get" and described him as a "cowardly predator" who hid behind the anonymity of the internet to wage a "sinister and deeply personal campaign".
She added: "I find you deliberately chose not to come to court because you lacked the courage to face your victim in the flesh."
As he was led away to the cells, Wright stuck two fingers up to the court.
Ms Brookes won a landmark High Court case in 2012 which forced Facebook to reveal the identifies of trolls who vilified her after she posted a comment supporting former X Factor contestant Frankie Cocozza. But she has since described how online abuse against her only became worse.
Speaking to Press Association after the sentencing, the mother branded Wright's behaviour during the proceedings "pathetic" and laughable, adding: "He has absolutely no regard for authority or the law".
She said the judge "nailed" the sentencing but called for tougher punishments for stalkers, adding: "I'm pleased he has been jailed but I don't think it will stop him targeting me or someone else when he comes out."
Ms Brookes was also critical of how the case was handled and called on social media sites to do more to stop trolls.
She added: "It should not have taken three years and 12 different officers for the case to come to court.
"The onus is on the victim to prove the crime and gather evidence. I was sending officers around 150 screenshots a day of his persistent behaviour.
"I hope this case will encourage other victims to come forward and see there is a chance of a conviction, but the system needs to change. I still feel Sussex Police officers still need to be better trained to deal with stalking.
"I repeatedly reported his comments to Facebook and Twitter but they said it did not breach their standards."
The force apologised in 2016 after coming under fire for the way it handled stalking complaints made by teenager Shana Grice before she was murdered by her ex-boyfriend Michael Lane.
She was fined for wasting police time, leading a judge to criticise their actions. Some 12 police staff and officers are under investigation by the Independent Office of Police Conduct.
The force has since said it has overhauled officer training on stalking and improved how it investigates the crime.