A former minister hopes to add "a bit of sanity" to the Brexit debate amid concerns over the impact on universities.
Sir Simon Hughes said he would aim to be "persuasive" with former coalition government colleagues about how to mitigate the risks and maximise the advantages.
The ex-Liberal Democrat MP, who represented Bermondsey and Southwark over a 32-year period until 2015, takes up a new position as London South Bank University chancellor in the autumn.
Sir Simon – who is supportive of a second referendum on the terms of any deal with the EU – said he had "stepped back from party politics" for the unpaid role and intends to speak to officials from other parties and the National Union of Students.
Asked how well politicians understood the challenges posed to universities by Brexit, Sir Simon told the Press Association: "I will add my voice to those making sure the Government does understand.
"I hope I can be persuasive with my former coalition partners as well as the other parties to say there are ways of mitigating the risks and of maximising the advantages, and we have to be really clever and determined about that.
"Universities are worried, as is business, and the South Bank is two things really – it's a university but also a business university, working with business and doing apprenticeships.
"I'm hopeful I might be able to add a bit of sanity to what some say looks like a bit of large insanity."
Assessing Sir Vince Cable's first 12 months as leader of the Liberal Democrats, Sir Simon added: "I supported Vince in his candidacy as leader, I think he's intellectually the most significant of the major party leaders in the UK Parliament.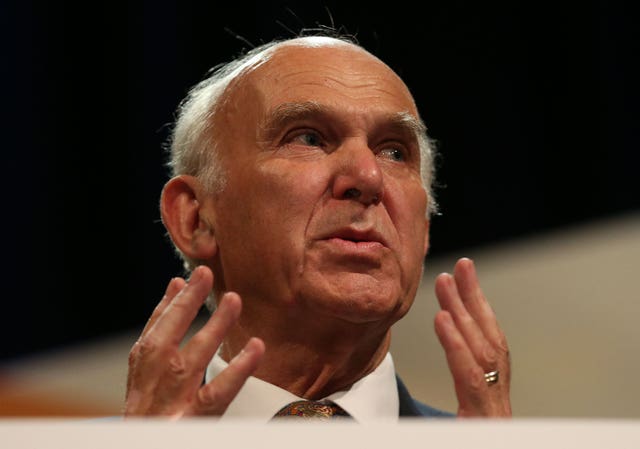 "I don't say that just as a liberal or Liberal Democrat, I think that's a logical position to argue and I think it's credible for people who voted Leave as much as Remain – you don't sign the contract on the house, however nice the house looks from the outside, until you've had the survey done and you've seen the costs and done the final negotiations."