UK construction activity rose sharply in July, helped by the fastest rate of expansion in housebuilding in two-and-a-half years.
The Markit/CIPS UK Construction purchasing managers' index (PMI) rose to 55.8 in July, up from 53.1 in June.
It marked the sharpest increase in overall sector activity since May 2017, and beat economist expectations for a reading of 52.8.
A reading above 50 indicates growth.
The expansion was underpinned by the fastest increase in residential housebuilding since December 2015, while the survey also showed that new business growth was gaining momentum.
It helped spark a jobs boost, resulting in the largest rise in employment numbers in two-and-a-half years.
The news failed to excite the pound, which was down around 0.3% versus the US dollar at 1.308 and nearly flat against the euro at 1.125.
Tim Moore, associate director at IHS Markit and author of the IHS Markit/CIPS Construction PMI, said: "July data reveal an impressive turnaround in the performance of the UK construction sector, with output growth the strongest for just over one year.
"While the recent rebound in construction work has been flattered by its recovery from a low base earlier in 2018, there are also signs that underlying demand conditions have picked up this summer.
"New business volumes expanded at the strongest rate since May 2017 while workforce numbers increased to the greatest extent for just over two-and-a-half years."
The survey showed that commercial construction output also rose at its strongest rate in just over two-and-a-half years.
Civil engineering activity increased "only moderately" but at a faster pace than in June, though a lack of new projects such as railway infrastructure work was holding back the sub-sector.
Overall, a "general improvement" in client demand has been leading to successful contract negotiations on larger scale projects across the construction industry.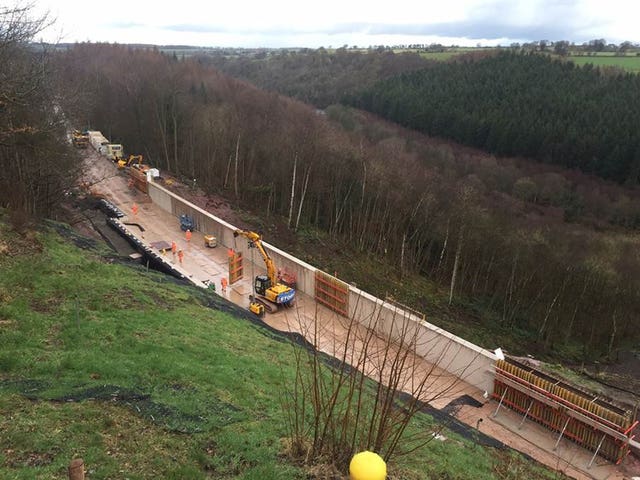 Duncan Brock, group director at the Chartered Institute of Procurement & Supply (CIPS), said: "The fly in the ointment was longer lead-times across the construction supply chain.
"Rising demand meant that supply chains creaked under the strain and delivery times lengthened to the greatest extent seen in 12 months.
"Material shortages, limited inventories and capacity pressures bore down as constructors caught up on previous weather delays and stocked up for new orders."
Construction companies are still "cautious" about the business outlook in the year ahead, with confidence over future workloads unchanged since June.
The survey pointed to anecdotal evidence showing that Brexit-related uncertainty continued to weigh on business sentiment last month.
Mr Brock said: "Though optimism remains at lower-than-average levels, with the biggest rise in job creation since December 2015, there's some conviction that the future is brighter, at least in the short term.
"Bearing in mind the sector has experienced a number of twists and turns over the last couple of years, we must all remain watchful for any return to uncertainty as Brexit approaches."