Theresa May is cutting short her holiday to meet the French president for talks as she intensifies efforts to win over support in Europe for her Brexit plans.
The Prime Minister is meeting Emmanuel Macron at his summer retreat, Fort de Bregancon, on a small island off the French Mediterranean coast.
After the hastily arranged talks, Mrs May and her husband Philip will join the president and his wife Brigitte for a private dinner.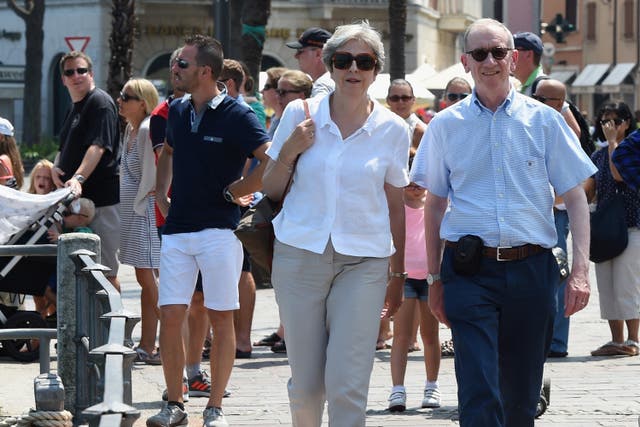 It comes after Brexit Secretary Dominic Raab held talks with his counterparts in Paris on Thursday.
But the UK's former ambassador to France has warned the premier not to expect a Brexit breakthrough in the talks.
Lord Ricketts said Mr Macron was "the last person" to want to break ranks with the rest of the European Union to push for a softer stance from Brussels.
Mr Macron "doesn't believe in softening" the position on Brexit as "he is a passionate pro-European", the peer said.
And the EU's chief Brexit negotiator, Michel Barnier, warned some of Mrs May's Brexit plans would "undermine" the single market.
He said: "The UK knows well the benefits of the single market. It has contributed to shaping our rules over the last 45 years.
"And yet, some UK proposals would undermine our single market which is one of the EU's biggest achievements.
"The UK wants to keep free movement of goods between us, but not of people and services.
"And it proposes to apply EU customs rules without being part of the EU's legal order.
"Thus, the UK wants to take back sovereignty and control of its own laws, which we respect, but it cannot ask the EU to lose control of its borders and laws."