A giant scarecrow version of the Pope has won joint-first prize in a competition in an Irish town.
The pontiff is due to visit the Republic later this month.
Chairwoman of the Durrow Development Forum, Evelyn Clancy, said there had been a huge amount of interest from across Ireland.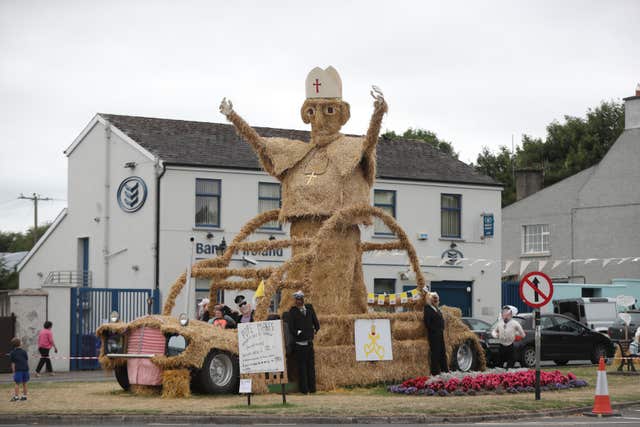 Ms Clancy added: "People expect it, King Kong was higher than a two-storey house, people have that expectation from this group of men."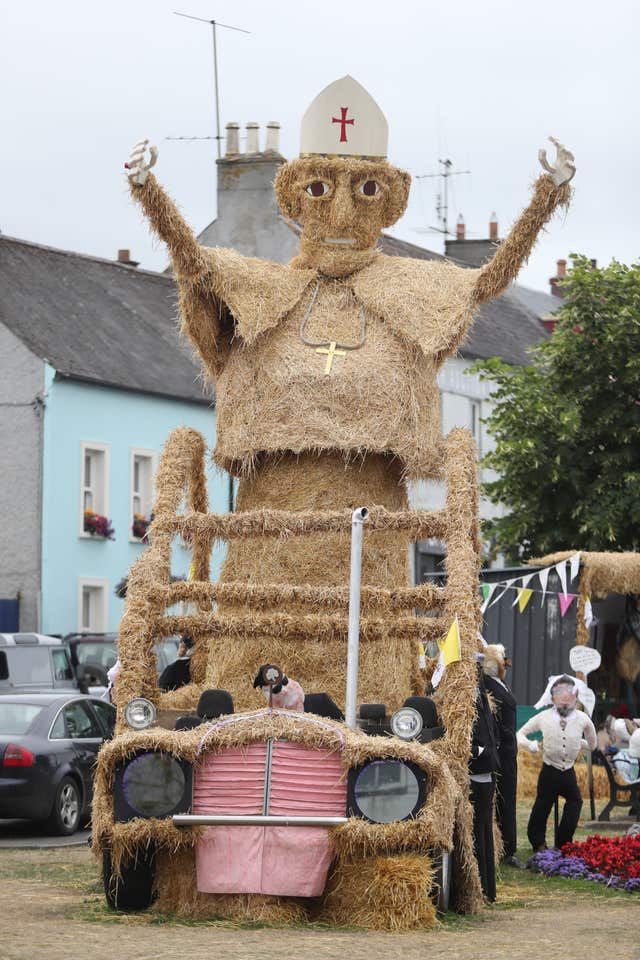 Chairman of the Conahy Vintage Club, Michael Bergin, told the Leinster Express they enjoyed the camaraderie.
"We always think that big is beautiful.
"There was work for everybody in it from steel to straw, overalls, shoes down to making tea and having a chat. You make it up as you go along."
The group added lights to the popemobile and when you press a button the scarecrow Pope waves.
Money raised from visitors to the festival is reinvested in the community, Ms Clancy said.