Hundreds of tourists have been left stranded and terrified on Indonesian islands following a major earthquake.
British holidaymakers were caught up in the chaos after a magnitude 7.0 quake wreaked destruction on Lombok and the nearby Gili islands on Sunday.
At least 91 people were killed as houses were flattened and bridges toppled, authorities said.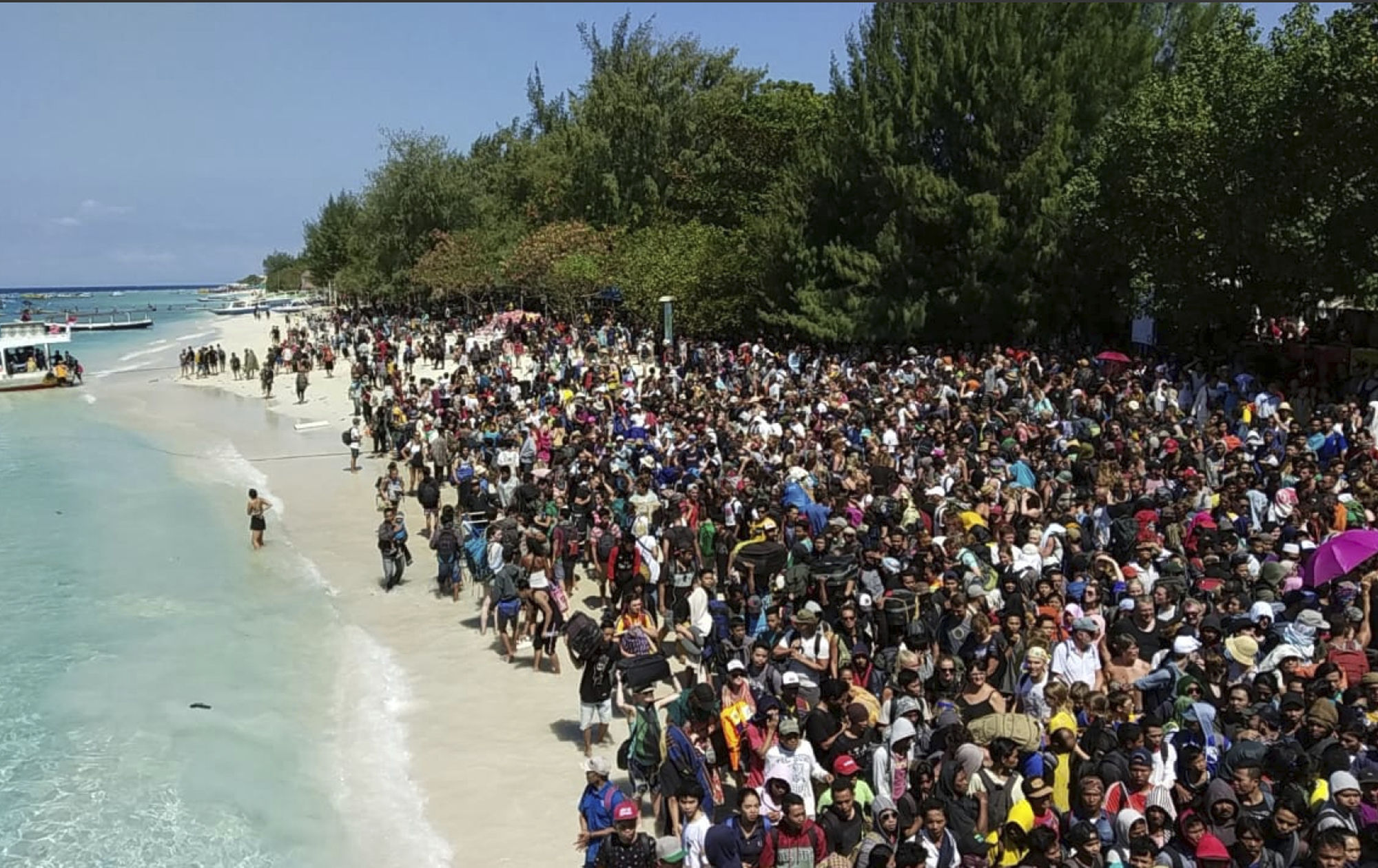 Young families and couples on their honeymoon were among those stuck on the islands.
Also affected were celebrities including Take That singer Gary Barlow and model Chrissy Teigen.
Barlow wrote on Twitter that he had been involved in seven earthquakes, but "none have felt more deep and raw" as Sunday's in Bali.
Teigen, who was travelling with singer husband John Legend and their two children, wrote on Twitter: "Oh man. We are on stilts. It felt like a ride. 15 solid seconds of "hooooooly s*** this is happening."
Helen Brady, 29, a writer from Manchester, said she and her boyfriend James Kelsall, 28, had narrowly escaped death or serious injury after the earthquake on Gili Trawangan brought buildings crashing down .
She told the Press Association: "All the lights went out and most buildings (were) demolished.
"If we'd have been one minute slower we'd have been dead, or at the very least severely injured."
Many fled to higher ground amid fears the quake would be followed by a tsunami.
Mr Kelsall, from Woodford Green in London, said: "There were lots of injuries and pain on the island from buildings that had collapsed on to people.
"All the locals were frantically running and screaming, putting on life jackets.
"We followed them up to higher ground, which was a steep, uneven climb to the top of a hill in darkness."
Swathes of Thailand were destroyed in the 2004 Boxing Day tsunami.
Power had still not been restored to the island by Monday morning, Mr Kelsall said.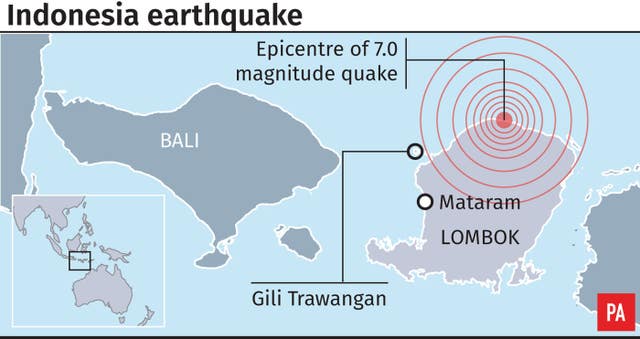 Footage from Monday morning showed crowds scrambling aboard a boat in a frenzied bid to escape.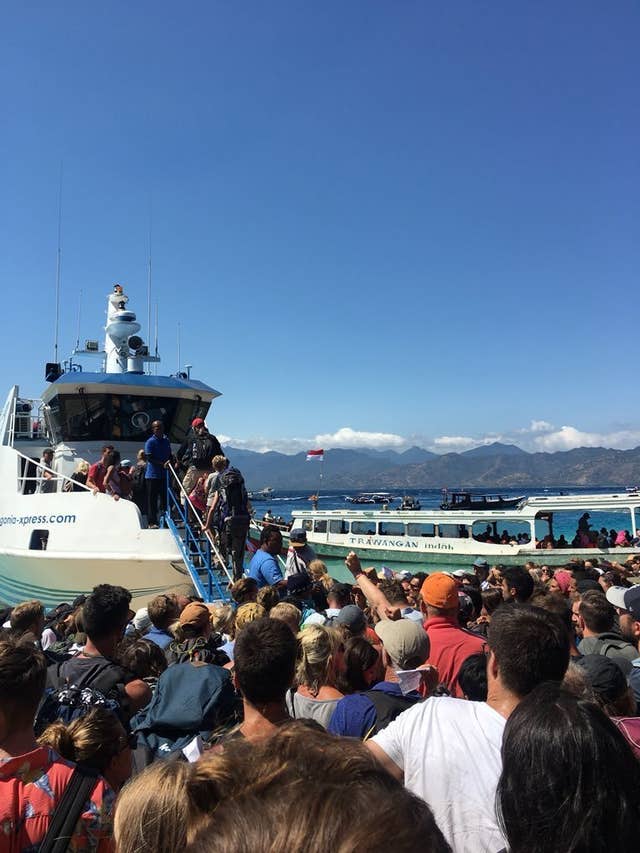 He said: "I received a phone call from Katy whilst the earthquake was happening, she was distressed – crying and screaming.
"All I could hear was crashes, she then called again and said a tsunami warning is out and she's climbed a tree, doesn't know what's happening and then she was uncontactable for two hours.
"Katy climbed up one of the trees and then somebody kicked her out of it so she had to climb another one, and injured her foot when she was running to high ground during the tsunami warning.
"It was the worst two hours of my life."
In a message to her brother, Ms Flay, from Leeds, said: "Boats (are) leaving half empty as you need a ticket… no boats for everyone just selected people.
"People are punching and hitting each other."
Others stuck on the island included a family of four from Henley-on-Thames in Oxfordshire.
The group included two children, aged five and seven, according to a relative, who asked to keep their identities anonymous.
"The kids are quite traumatised, I've spoken to my daughter and she's clearly very frightened and very scared – frankly they just want to come home," he said.
The Foreign Office advised tourists to "monitor local media, exercise caution and follow the advice of local authorities".
Sunday's earthquake came after Lombok was rocked by a series of similar quakes on July 29.