England cricketer Ben Stokes was abusive to a doorman before mocking two gay men leaving a nightclub, a court has heard.
The 27-year-old all-rounder is accused of affray in the Clifton triangle area of Bristol during the early hours of September 25 last year.
Doorman Andrew Cunningham, 37, told Bristol Crown Court Stokes and teammate Alex Hales attempted to gain entry to the Mbargo nightclub after it closed at 2am.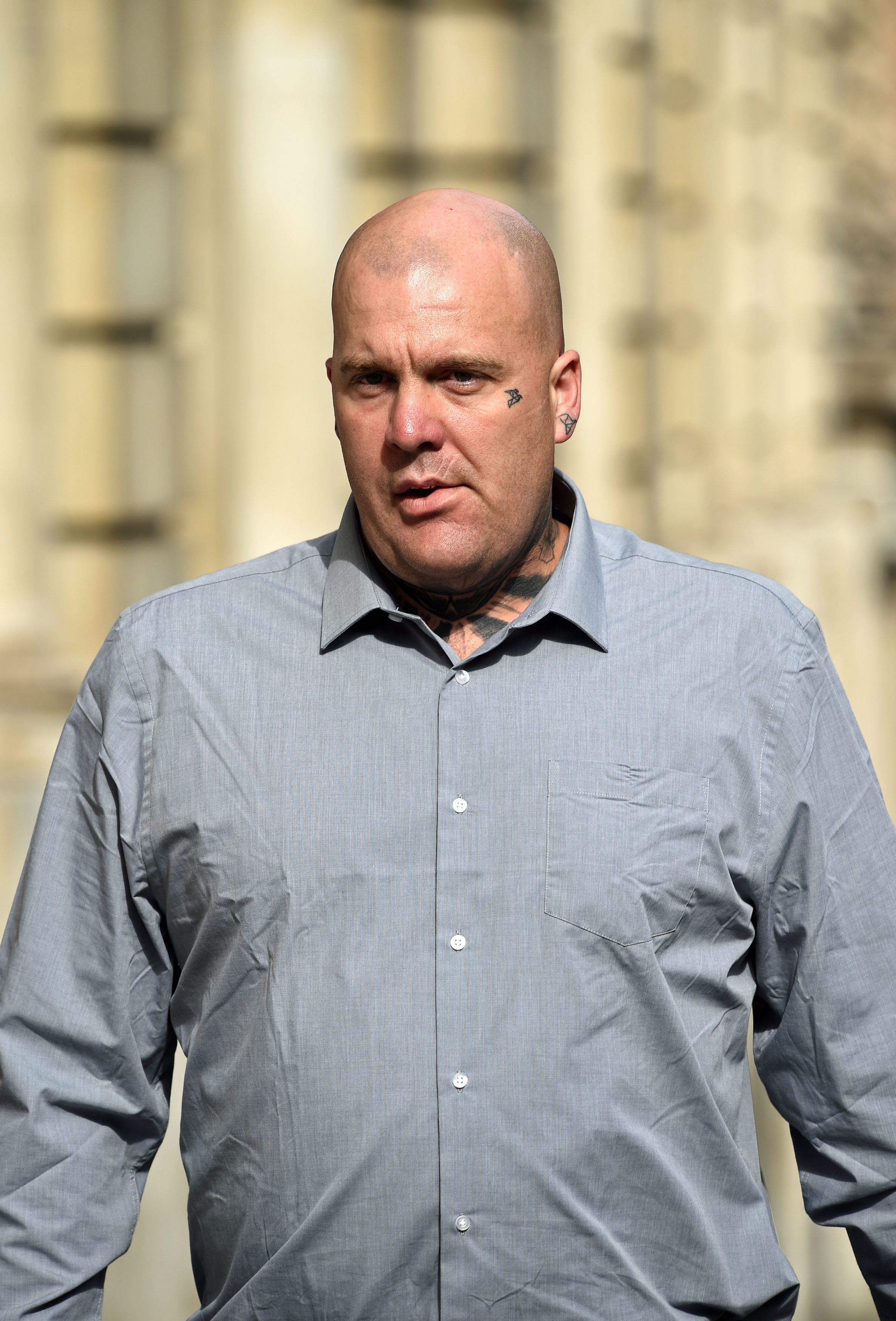 Mr Cunningham, who has four gold front teeth and is heavily tattooed, said Stokes began to abuse him after he refused to allow them inside.
"The ginger one offered me £60 and asked me if that would get them in," he told the jury of six men and six women.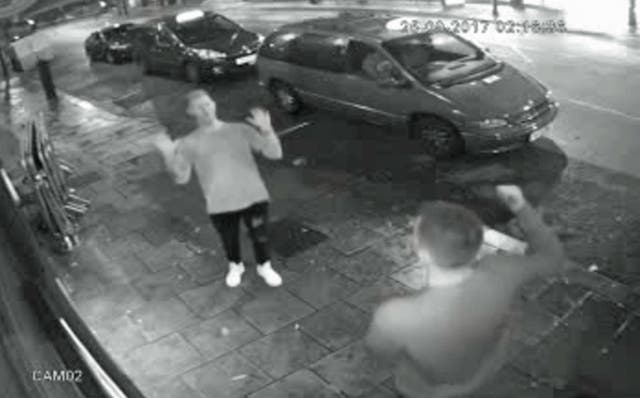 "He got a bit verbally abusive towards myself. He mentioned my gold teeth and he said I looked like a c*** and I replied, 'Thank you very much'.
"I said they could call me what they liked – it still wouldn't change the fact they weren't getting in. They could swear, shout – I wouldn't rise to it.
"He mentioned my tattoos and how shit they were. He just looked at me and told me my tattoos were shit and to look at my job, which he obviously wasn't happy about for keeping him out."
Mr Cunningham said two gay men he knew, William O'Connor and Kai Barry, then emerged from the nightclub and began talking to each other.
He described Mr O'Connor and Mr Barry as "extravagant" and said they acted in a "flamboyant" manner.
"The ginger guy picked up on this and started to take the mick out of them," he told the jury.
"He started to mimic their actions. He didn't speak, he just made noises to sound like them because if you hear them speak they are quite high-pitched guys.
"They are quite effeminate guys and their voices are different. He made noises to try to copy them, not saying anything, just making stupid noises. Just like hand gestures… camp gestures.
"They (Mr O'Connor and Mr Barry) just stood back. I do not think they were angry by what went on but they stood at the side."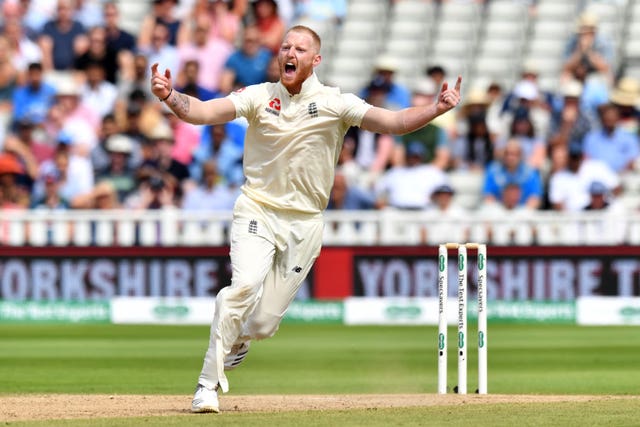 "I asked him, 'If you are going to start on someone, start on me'," he said.
"That's when I stepped in because they hadn't done anything wrong. If you want to vent your anger at someone, do it at me, not them."
The doorman said Mr Hales asked what had happened and, after being told, said to his teammate: "Stokesy – don't do that."
Mr Cunningham said two men – Ryan Ali and Ryan Hale, who are standing trial accused of affray with Stokes – left Mbargo and walked off with Mr O'Connor and Mr Barry.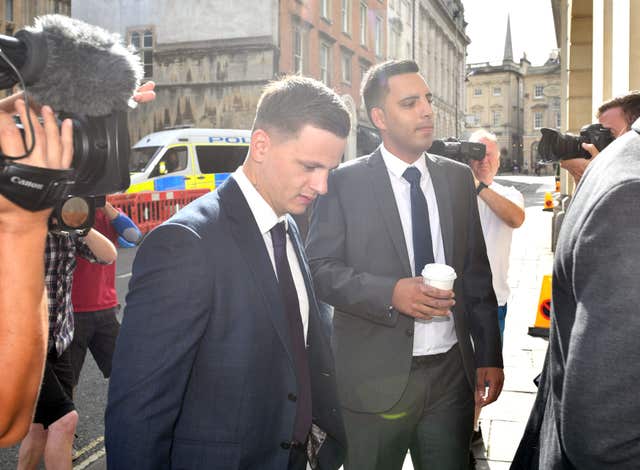 Earlier, Detective Constable Daniel Adams told the court CCTV footage appeared to show Stokes flicking a V-sign towards Mr Cunningham outside the nightclub.
Prosecutors allege that trouble flared after Stokes and Mr Hales caught up with Ali, Hale, Mr O'Connor and Mr Barry on a nearby street.
The cricketer is accused of knocking both Hale and Ali out during the fracas.
Ali allegedly threatened Mr Hales with a bottle, with Hale said to have retrieved a metal pole from a street sign and brought it to the scene.
Stokes claims he was acting in self-defence and took action after Ali and Hale were homophobic towards Mr Barry and Mr O'Connor.
But Nicholas Corsellis, prosecuting, told jurors Stokes was instead acting with "revenge, retaliation or punishment in mind".
Stokes, of Stockton Road, Castle Eden, Durham; Ali, of Forest Road, Bristol; and Hale, of Burghill Road, Westbury-on-Trym, Bristol, each deny a joint charge of affray.