Police have released CCTV images of the first confirmed sighting of murdered schoolgirl Lucy McHugh after she was last seen at her home.
The 13-year-old disappeared after she left her home in Mansel Road East, Southampton, Hampshire, at 9am on Wednesday, July 25.
Her body was found in woodland at Southampton Sports Centre at 7.45am the following day. She had been stabbed to death.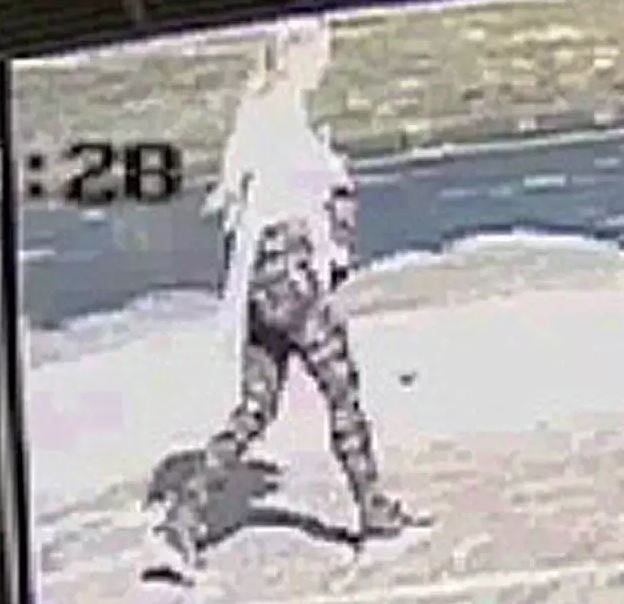 Detective Superintendent Paul Barton said: "Since leaving her house in Mansel Road East, we now know that Lucy was close to the sports centre just half an hour later.
"We need to know how she reached the Tesco Express and where she went next.
"Maybe you were driving or cycling past at that time and can remember something. You may even have dash cam or action camera footage.
"We're really hoping the CCTV footage will jog people's memories so that we can further build up a picture of Lucy's movements.
"You will see that Lucy was carrying her jacket at the time. It was a hot day, so you may have seen her wearing a white vest top.
"We're also asking runners or walkers to check their mapping apps for the period in question.
"They may realise they were close to the scene of the murder and have information that might be useful to our investigation."
Lucy was last seen wearing a distinctive black jacket with white sleeves, the logo for the band Falling in Reverse on the front and RADKE 01 in red on the back, white vest top, camouflage leggings and black and white Jordan 23 trainers.
Stephen-Alan Nicholson, who was arrested on suspicion of murder and sexual activity with a child, was released on police bail on July 31 but remanded in custody at Southampton Magistrates' Court after he was charged under the Regulation of Investigatory Powers Act (RIPA) for failing to provide his Facebook password to detectives.
The 24-year-old will next appear at Southampton Crown Court on August 31.