Bungling people-smugglers behind a hare-brained scheme to bring migrants across the English Channel on jet-skis are facing jail.
At least 18 people were transported from near Calais to Dymchurch in Kent in dangerously overcrowded inflatable boats designed for six.
When the rigid-hulled inflatable boats (RHIBs) got into trouble, ran out of fuel and had to be rescued, the gang turned to the alternative of a three-person jet-ski.
Had the gang not been stopped by a National Crime Agency-led surveillance operation, they would have been the first to have tried to run migrants across the world's busiest shipping route on jet-skis.
Following an Old Bailey trial, six men from the Kent-based transport gang and their Albanian "travel agents" were convicted of people-smuggling.
The court heard that migrants, including men, women and children, were charged up to £6,000 each to journey across the English Channel.
The criminals had little boating experience or knowledge of the danger they were exposing them to.
They are believed to have carried out one successful trip in an RHIB called Rebel.
It was found abandoned on the beach at Dymchurch with children's life jackets on board on May 11 2016.
When border officials went to investigate, the professed owner, Wayne Bath, claimed to have been out "night fishing" when he experienced engine trouble.
On May 26, French police spotted a group of people signalling a boat in the water off Cran d'Escalles beach near Calais.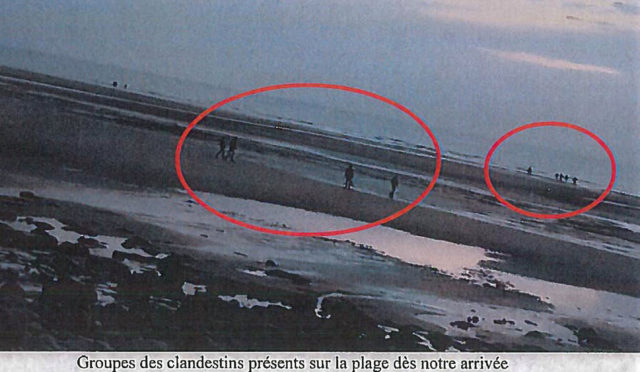 Prosecutor Timothy Probert-Wood QC told jurors they were "clearly not there for a day on the beach".
Two days later, the gang tried again with the newly acquired White Scanner RHIB, under the watch of NCA agents.
The White Scanner picked up 18 migrants from France – including two children aged 16 and 17 and a woman.
On the return journey, they ran out of fuel and the migrants were forced to start baling out as the vessel flooded with sea water.
The terrified group sent desperate text messages, with one saying: "We are in England, tell police, we are drowning."
The Coastguard helicopter and RNLI launched a rescue operation and found the inflatable vessel.
The woman was suffering from hypothermia and was wrapped in a blanket in an attempt to warm her up.
The Old Bailey heard that the Antares had tried to rescue its sister boat but was later found abandoned out to sea.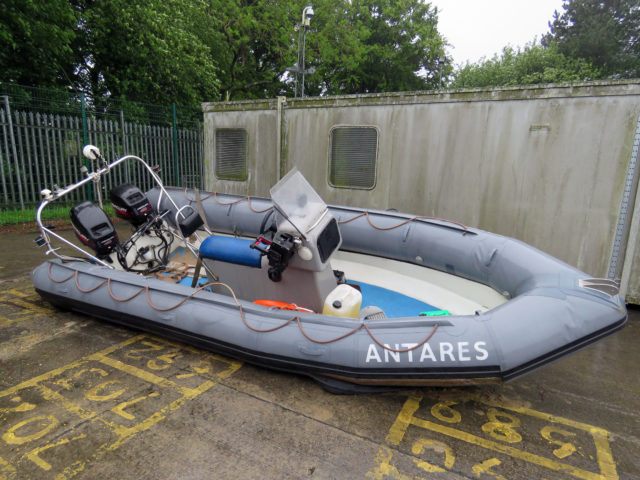 In July 2016, the White Scanner two-man crew of Mark Stribling, 35, from Farningham, Kent, and Robert Stilwell, 33, from Dartford, Kent, were jailed.
Undeterred, the gang bought another larger boat from Southampton – referred to as The Boat With No Name.
NCA operatives planted a bug on the boat to listen in as the gang plotted their next migrant run.
On July 25, Albert Letchford took out the Boat With No Name but ran into rough sea and turned back.
On August 13, the NCA secretly filmed a meeting of the Kent gang and their Albanian partners in a pub car park.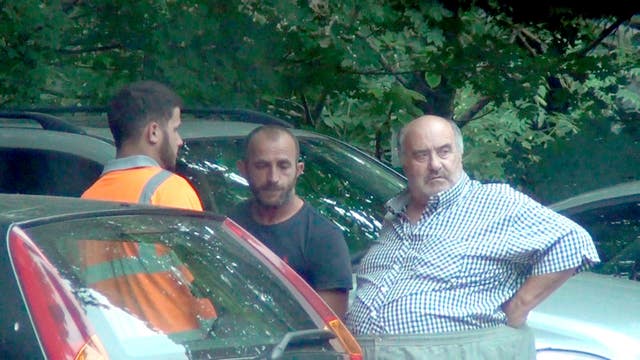 The NCA moved in to arrest them over safety fears if the jet-ski was brought into use.
The ringleaders were 40-stone Leonard Powell, 66, from Dartford, and his son Alfie, 39, of no fixed address.
Another son, George Powell, 42, from Farningham, in Kent, had already admitted his part in the conspiracy.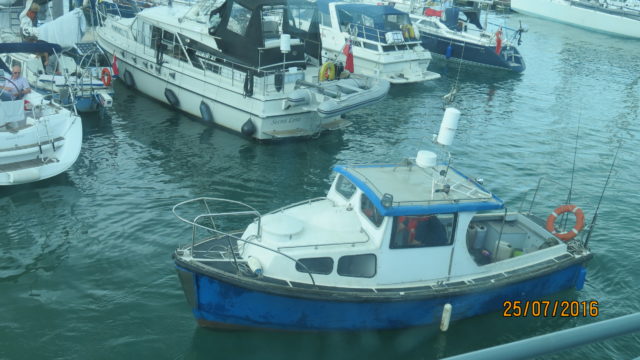 Alan Viles, 28, of Folkestone, Kent and Francis Wade, 59, of Rochester, Kent were found not guilty after a jury deliberated for 29 hours.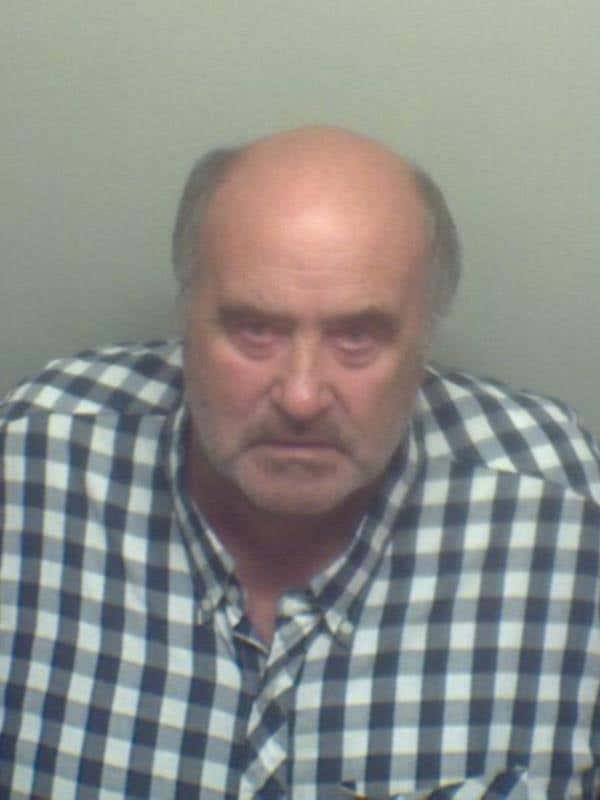 "They were prepared to risk lives for the sake of profit, treating people as a commodity to ship across the world's busiest shipping lane using small boats and even a jet-ski.
"Were it not for the intervention of the NCA, Border Force and other agencies involved in this operation, including the Coastguard and RNLI, I am certain there would have been tragic consequences."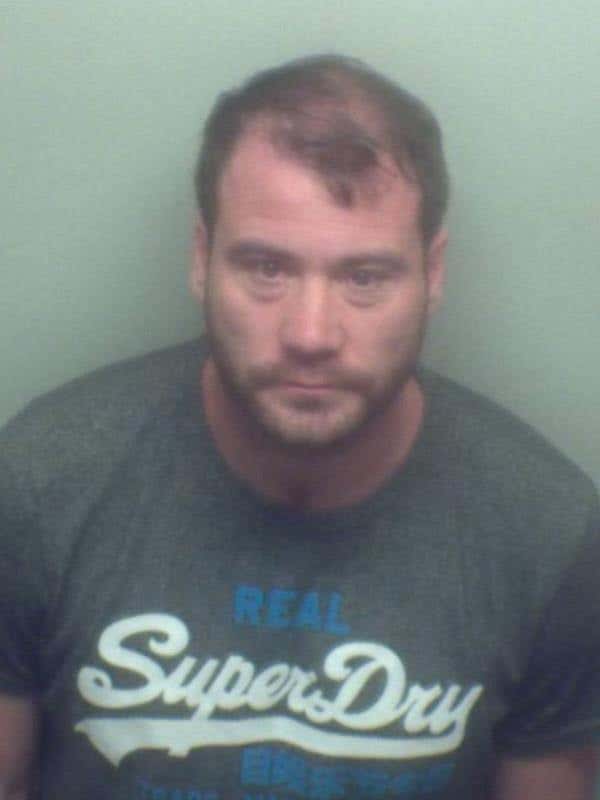 "They were rescued in the vicinity of a large container ship that was bearing in on it."
He cast doubt on the jet-ski plan, saying: "A three-person jet ski does have a range of 60 miles but it is the ability to get over there and potentially refuel and come back and cross in that type of vessel in the busiest shipping channel in the world."
While jet-skis have been used to smuggle drugs and contraband from North Africa to Spain or Gibraltar, it has never before been attempted in the English Channel.
Immigration Minister Caroline Nokes said: "This people smuggling gang saw these individuals simply as commodities from whom to make money, with no care for their safety or well-being.
"The work of Border Force was vital in the interception of these criminals, leading to the successful prosecution by the National Crime Agency. 
"Border Force will continue to work with the NCA and other law enforcement agencies to put those involved in this type of criminality behind bars."
Judge Mark Dennis QC adjourned sentencing until a date to be fixed.