Neighbours have described hearing screams from inside a house where a young boy died in a suspected arson attack.
The seven-year-old died in a blaze at a property in Deptford, south-east London.
Two women managed to escape by jumping from a first floor window before firefighters arrived.
Next-door neighbour Andre Pavanello, 21, said he heard "really, really loud screaming".
"As I came out here I heard screaming and the front of the window smashed," he added.
"I think they had to smash the window to get out and they had to jump out because the fire was getting too big."
He added: "I think that he (the boy) was trapped inside the room because the flames were way too big to start with."
Clive Stagg, 64, said "all hell was breaking loose" and added: "I have never seen anything like it. The whole house was ablaze.
"You couldn't even get near it, even if you would have tried."
Neighbours told of their shock at the boy's death as investigators worked inside the fire-ravaged property behind a police cordon.
"I saw him last on Friday. It was my birthday so we had a barbecue," said Wale Arthur, 39.
"He was a very happy lad."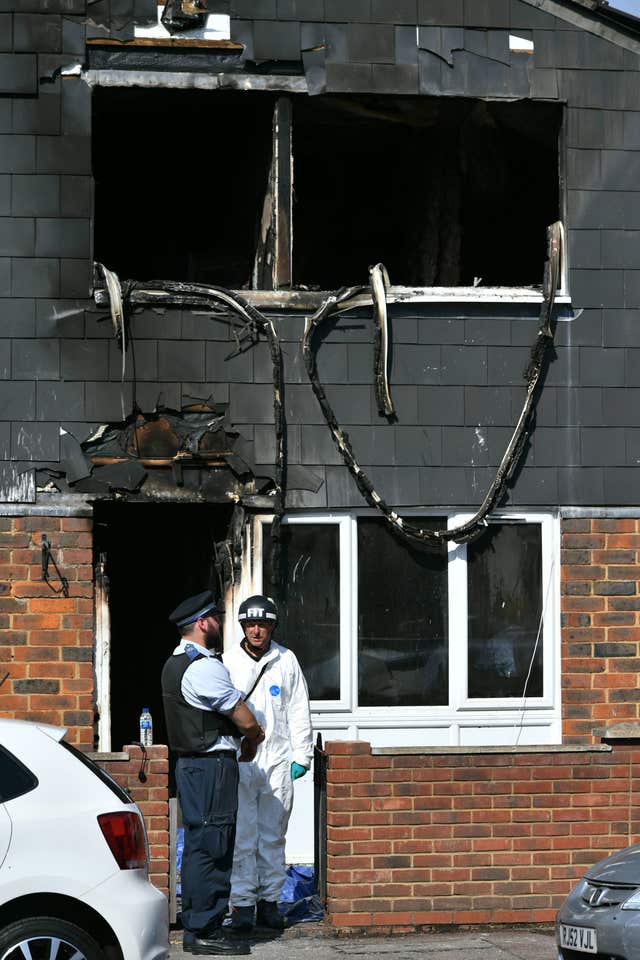 She described him as a "very quiet boy" and his mother as "an angel" who was well-known in the community.
"She would come to anyone's aid," she added.
"She's very caring, she's selfless."
The two women were taken to hospital with non life-threatening injuries.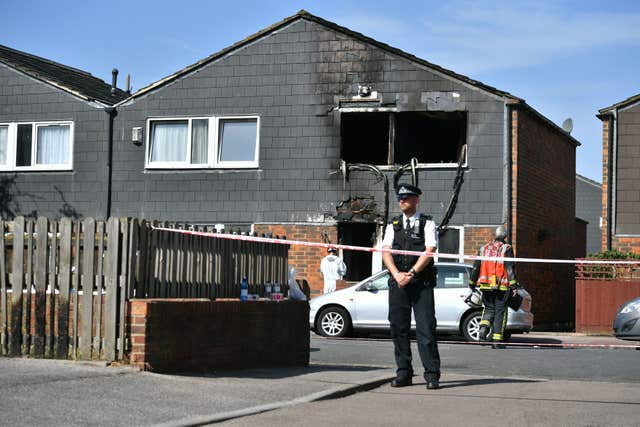 Nearby properties were evacuated as a precaution and crews brought the fire under control just before 4.50am.
The Metropolitan Police have launched an arson investigation, having deemed the fire to be suspicious.
No arrests have been made.