Boris Johnson has come under fire for "offensive" comments made about burkas in a controversial newspaper article.
The former foreign secretary opposed calls to ban face-covering garments in public places – but was criticised for saying that Muslim women wearing face coverings "look like letter boxes", and comparing them to bank robbers and rebellious teenagers.
His article came in the wake of a burka ban coming into force in Denmark – a move that has already been implemented in several countries across the world.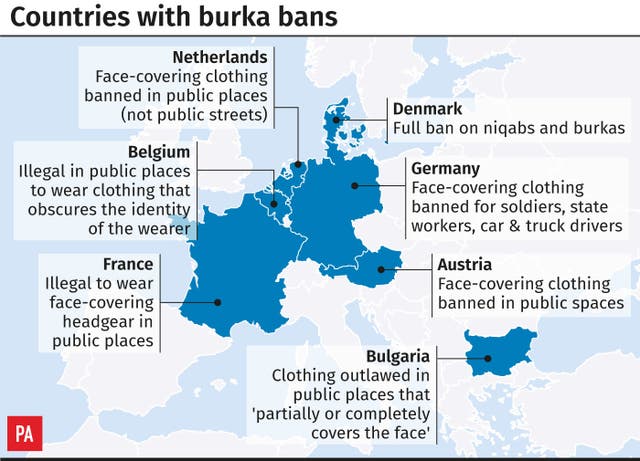 France
In 2004, the country banned most religious symbols, including the hijab, in public schools. But in 2010, an act of parliament was passed banning the wearing of face-covering headgear, including burkas, in public places.
The law came into effect in April 2011, making it illegal to wear a face-covering veil in places such as the street, shops, in parks and on public transport.
Those caught flouting the rules face a 150 euro (£135) fine, while anyone who forces another person to wear a face covering can be fined 30,000 euros (£27,000) and sentenced to a year in prison.
Belgium
The Belgian parliament passed a bill in 2010 to ban any clothing that would obscure the identity of the wearer in public places. The ban was upheld in 2017 by the European Court of Human Rights following a challenge by two Muslim women.
Bulgaria outlawed the wearing of clothing that "partially or completely covers the face" in public places such as government offices, educational institutions, and places of public recreation in September 2016. Fines here are as much as 1,500 levs (£688).
Austria
The Austrian parliament adopted a legal ban on face-covering clothing in public spaces in 2017, coming into force in October that year. Like France, penalties amount to a 150 euro (£135) fine.
Germany
In a 2016 speech, German chancellor Angela Merkel called for a burka ban in Germany "wherever legally possible" while making her pitch for a fourth term in the role. The German parliament agreed a ban on face-covering garments for soldiers and state workers in 2017, while a ban on the same clothing for car and truck drivers was approved in the same year.
In August 2017, the state of Lower Saxony banned the burka along with the niqab in public schools.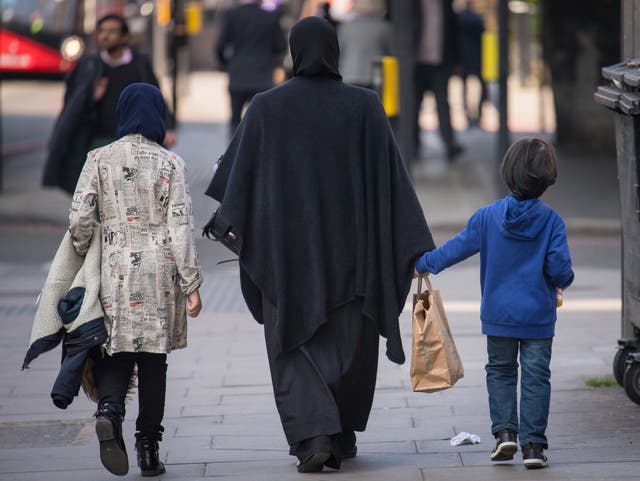 Earlier this year, The Netherlands became the ninth EU country to outlaw face-coverings in public places, including schools, hospitals and public transport. The ban does not affect the hijab, which only covers the hair, and does not apply in public streets.
Denmark
A full ban on niqabs and burkas was announced in May this year, and came into force on August 1.
A fine of around £120 has already been imposed on a woman wearing one in a shopping centre in the town of Horsholm, after another woman reportedly tried to tear it off.