The brother of a 12-year-old victim of the Omagh bomb said a recent visit to the scene was "hugely cathartic" and called for the killers to finally face justice.
James Barker died in the Real IRA blast which killed 29 people, including a woman pregnant with twins, in the Co Tyrone town on August 15 1998.
The Barker family had moved from England to Buncrana, County Donegal, less than a year before the bombing in the hope of giving them a better quality of life close to their maternal grandmother.
Before the bomb ripped through the town and changed their lives, Mr Barker said the family had been enjoying their life in Ireland.
"It was a fantastic time. The months that we lived in Ireland before the Omagh bombing was picturesque in every ideal.
"And it's just a shame that unfortunately that changed quite significantly from that day onward," he said.
With the 20-year anniversary of the atrocity just days away, Mr Barker said he recently travelled to Omagh and the scene of the bomb.
"I was able to revisit it with my mother. And for us, and indeed for myself, it was an experience that was hugely cathartic.
"It allowed me to walk the streets that so many years ago had been obliterated in what was an event that would change the lives of everybody involved," he said.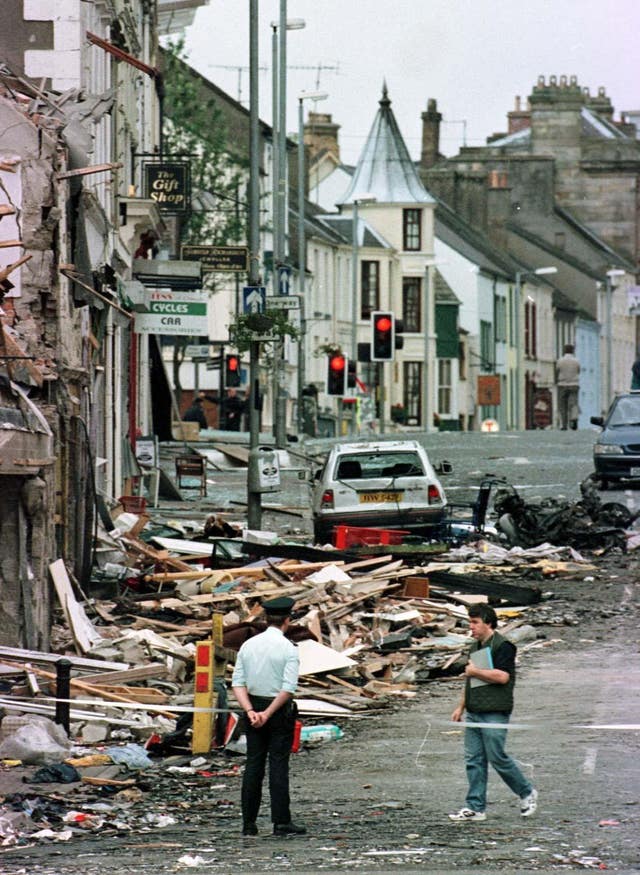 The dead came from both sides of the Irish border, England and Spain.
Despite extensive police investigations, nobody has been convicted of murder.
Mr Barker said the lack of convictions has been "very frustrating", adding that he believes there are people who have crucial information about what happened.
"I think it's almost definitive that that's the case," he said, as he urged anyone with information "to do the honourable thing and to come forward".
He said: "The names, the places, the times. So that the criminal justice system can run its course and so the families could get the justice that they need."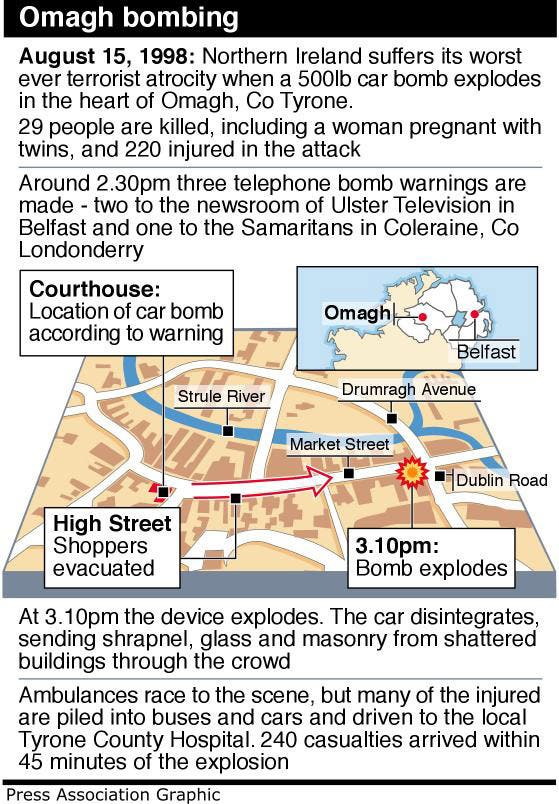 Despite the pain of losing his brother in an attack in Northern Ireland, Mr Barker said he has nothing but love for the place.
"I love Ireland and I love Northern Ireland. And the people of Ireland as well. And on both sides there are people that have put in their life into bringing justice and supporting peace.
"And I think they above everyone else should be congratulated for their efforts.
"I don't think that the actions of a few individuals should ever represent a race or a creed, and I think anybody that believes that and lets hatred and discrimination rule their lives is unfortunately quite foolish, because at the end of the day, men and women around the  world are responsible for their own actions, and we cannot hold to an account an entire country for the actions of only a few people.
"And whenever I have visited both southern and Northern Ireland I have been only ever welcomed with warmth and with love, and the people there are unlike any other people in the world.
"They are jolly, and they are pleasant, and they will happily have a 20-minute conversation with you having never met you before in their life, which is great."
Mr Barker said he will spend August 15 with his family.