A couple have decided to raffle off their luxury six-bedroom mansion valued at £5.25 million after failing to sell it in nine months.
Dancers Hill House is a Georgian grade II listed property which is spread across more than 7,500 square foot of land just inside the M25 on the edge of north London.
Current owners Nigel and Melanie Walsh said a difficult property market, Brexit and Stamp Duty were hurdles to achieving a sale, so after nine months decided to adopt a creative approach.
Raffling off the property at £13.50 a ticket after being inspired by similar competitions, Ms Walsh, 65, said it is a "grand old house in lovely surroundings".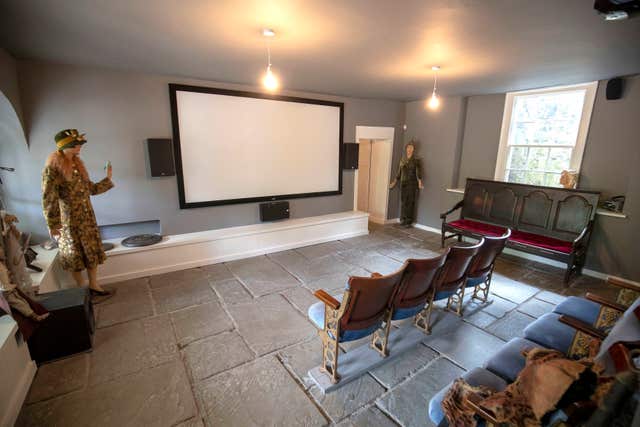 "There is just the two of us now – 7,500 square feet for two people – I mean it is funny, but it is crazy, we just don't fill it anymore," she said.
"I just got the feeling the house needed a new family, a new chapter. It has had a fantastic life."
The mother-of-three said when they bought the house in November 1992, it was in the "most derelict state" and required a lot of work before they moved in in July 1993.
Located just 14 miles from central London, it is within easy access of the capital's major airports and has been recently renovated.
Ms Walsh said the property has appeared in the children's television show ChuckleVision, and the 1999 adaptation of Great Expectations was also filmed there.
And in its former lifetime, it has also been used as a school and by the Army as Camp 33 to house Italian prisoners of war in the grounds.
The couple, who have been married for 42 years, have also held birthdays, family gatherings and even their son's wedding at their property.
Asked who she would like to win the competition, Ms Walsh said: "Someone who will love it as much as we have.
"I would like to see it go to a family who are going to cherish it and have as much fun as we have, and I hope we succeed."
Those entering the competition have to answer a question and then purchase their ticket.
The draw will be done at random, with the closing date for the competition on December 16 this year, or earlier if all the 600,000 tickets are sold.
For more information and to take part visit www.windancershillhouse.com