England cricketer Ben Stokes felt "under threat" at all times when he knocked two men unconscious during a fight near a nightclub, a court heard.
The all-rounder, 27, is accused of punching two friends, Ryan Hale, 27, and Ryan Ali, 28, during an alleged brawl in the Clifton Triangle area of Bristol on September 25 last year.
Stokes, who plays for Durham, is standing trial at Bristol Crown Court jointly accused of affray alongside Ali.
Hale was acquitted of the same charge by the jury of six men and six women on the direction of the judge on Thursday.
He denied claims he mocked two gay men, Kai Barry and William O'Connor, outside the Mbargo nightclub and flicked a cigarette butt at them.
Instead, he insisted he had stepped in to protect Mr Barry and Mr O'Connor after hearing Mr Hale and Ali – who had a glass bottle – shout homophobic abuse at them.
Stokes said he told the pair: "You shouldn't be taking the piss because they are gay.
"I was told by Mr Ali along the lines of 'Shut the f*** up or I'll bottle you'."
The alleged fracas began when Ali held the neck of the upturned bottle in his hand and began "waving it around".
"It was just lots of shouting and Mr Ali was running towards Alex Hales with a bottle above his head like he was going to hit him," Stokes said.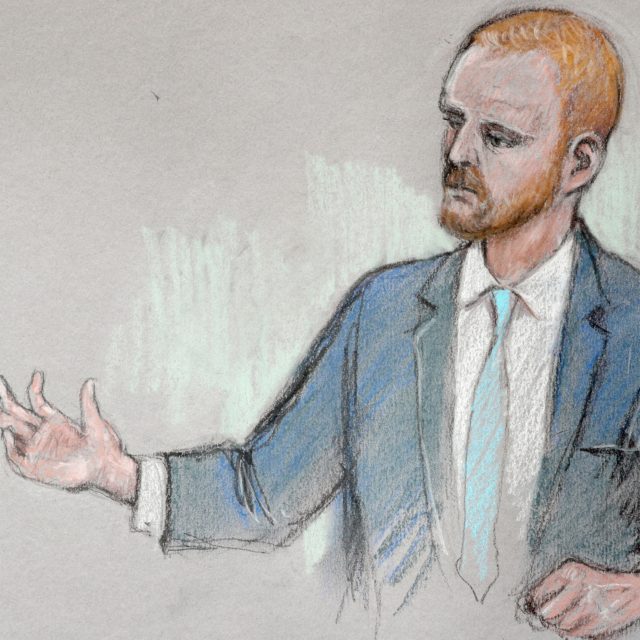 "As soon as I see Mr Ali swing the bottle and physically hit them that's when I took the decision to get involved.
"I was trying to stop Mr Ali doing damage to anybody with a glass bottle."
Stokes said he took a swing at Ali, before the men tussled and fell to the floor. Mr Hale then came up behind him and grabbed him.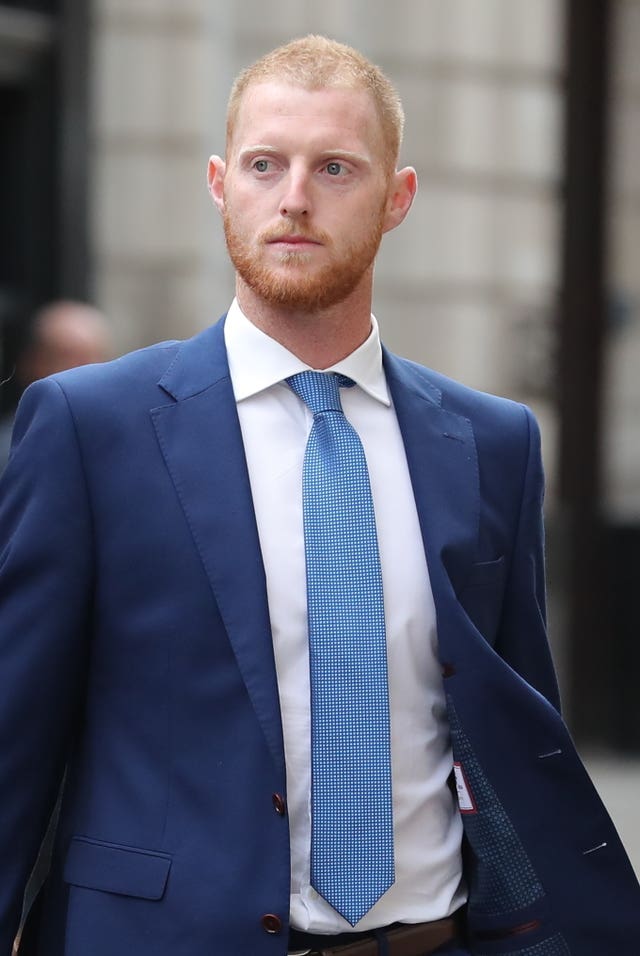 The cricketer said he got back to his feet and saw Mr Hale stood in front of him.
"I felt under threat by these two and felt I had to do whatever it was to keep myself and others around me safe," he said.
When asked if he had become "enraged" at any point during the incident, Stokes replied that it was a "difficult question to answer".
The 6ft 2in sportsman added: "I didn't know they could be carrying more weapons on them.
"They could decide to attack me at any time if I was to turn my back on either of these two.
"At all times I felt under threat from these two."
Stokes told the jury he had come to Bristol to play a one-day international against the West Indies.
After the match, he returned to the hotel and drank two to three pints of lager at a meal with wife Clare, three other players and their partners.
Stokes and other England players took taxis into Bristol city centre and went to the Mbargo nightclub in Clifton Triangle.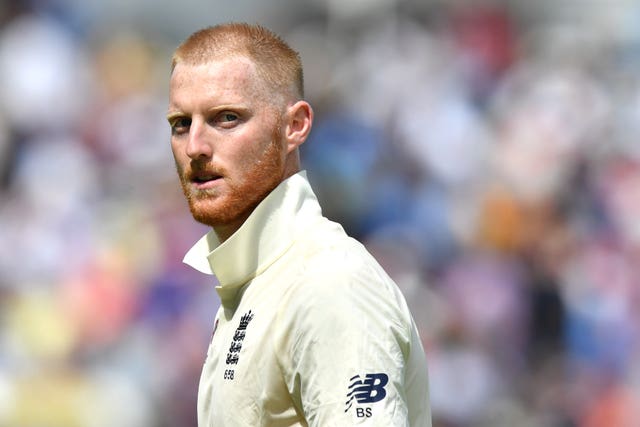 Teammates Liam Plunkett and Jonny Bairstow remained at Mbargo, where Stokes and Mr Hales returned later that evening.
However, they were refused entry by door supervisor Andrew Cunningham as it was after 2am.
Stokes described Mr Cunningham as taking against the cricketers when they offered him around £60 or £70 to get them into the club, which he turned down.
"I said to him 'Come on mate, I've got shit tattoos as well, let us back in'," he told the court.
"I am constantly getting told by teammates and by who I play with that I have got shit tattoos."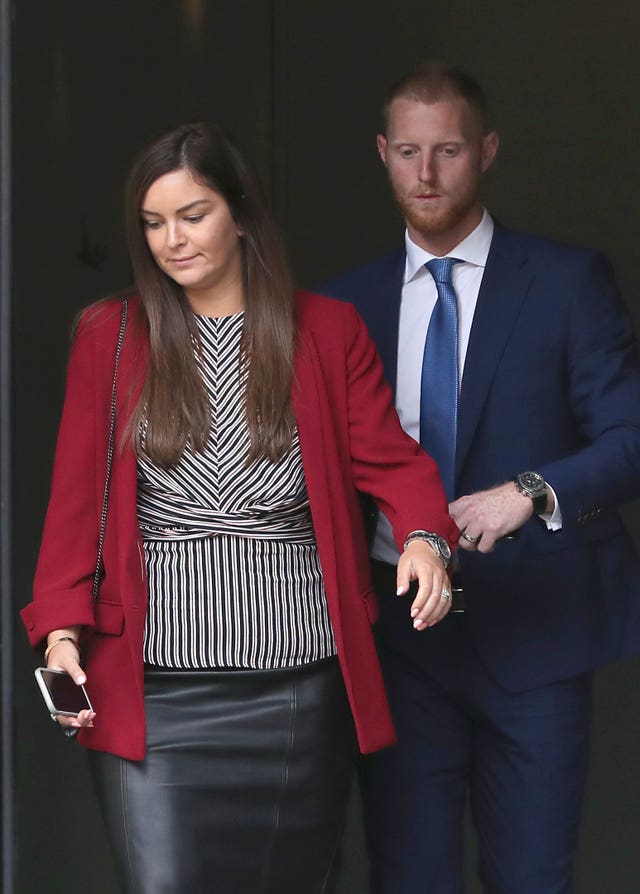 He said Mr Barry and Mr O'Connor began commenting on his outfit after meeting him outside the nightclub.
Gordon Cole QC, representing Stokes, held up the leather shoes to the jury.
Stokes told the court: "I had never heard of the brand, I just quite liked them."
Judge Peter Blair QC interjected: "Italian white leather, aren't they?"
Stokes denied mimicking Mr Barry or Mr O'Connor, or mocking them, and insisted the only comments between them were about clothing.
"I get told by quite a lot of my teammates that I dress the worst in the team," Stokes said.
"We both exchanged comments about what one another were wearing."
He described one exchange as "about the state of my shoes" and, when asked if he had been homophobic towards the men, replied: "No, absolutely not."
CCTV footage appears to show Stokes flicking his cigarette butt towards the gay men but the cricketer said he could not remember doing so.
Stokes, of Stockton Road, Castle Eden, Durham, and Ali, of Forest Road, Bristol, each deny a charge of affray.
The trial continues.