Theresa May's curtsying style has been dubbed "theatrical" by an etiquette expert who said the gesture is not meant to steal the limelight from the occasion.
The Prime Minister hit the headlines when her formal greeting for the Duke of Cambridge, at a First World War commemoration event in France on Wednesday, prompted criticism on social media.
He added: "With the royal family, if anybody wishes to bow or curtsy I think the monarchy website says it's a personal decision, you're not going to get carted off to the Tower of London if you don't.
"They will appreciate it and acknowledge it but with Theresa May it's a bit too deep for me, it's like she's trying to do a theatrical curtsy."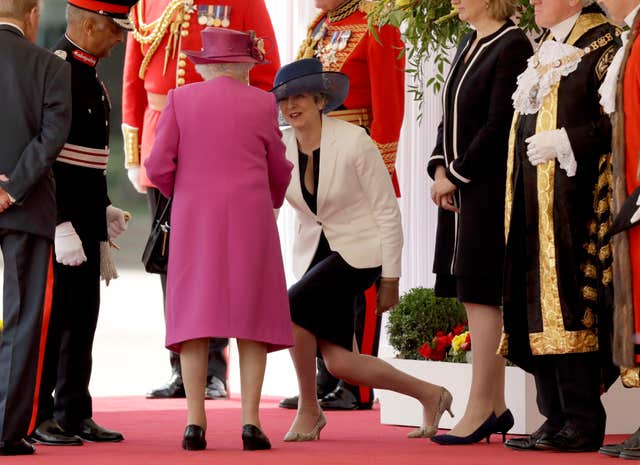 The Prime Minister is not the first politician to over-egg her curtsy – her predecessor Margaret Thatcher habitually dipped almost to a crouching position while greeting the Queen.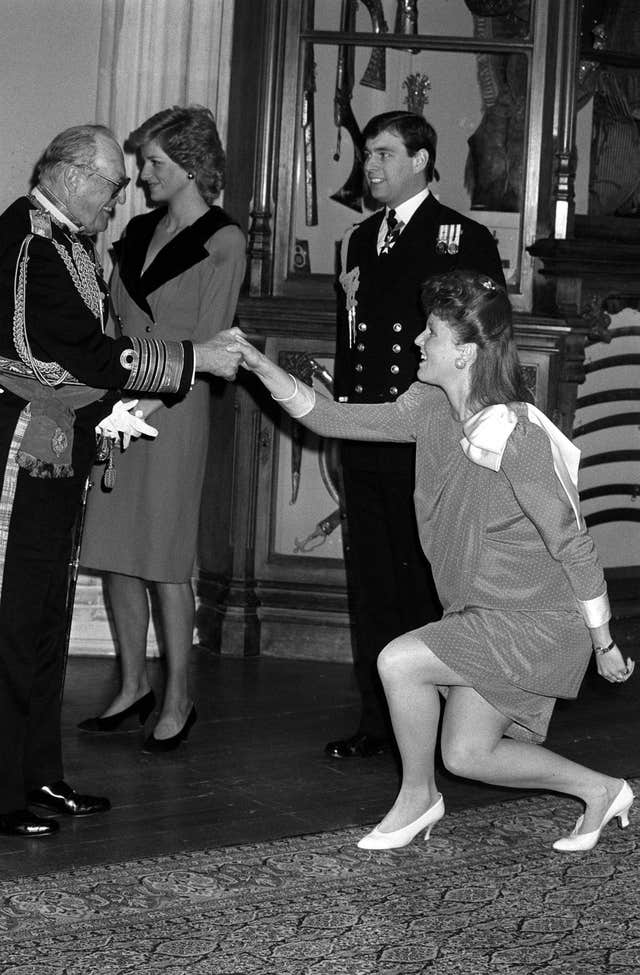 "It should be right foot behind left, or whichever is the stronger leg, and a little bob of the head."
He added: "When I worked for the royal family I never saw anyone curtsy like (Mrs May)."
The official monarchy website states: "There are no obligatory codes of behaviour when meeting the Queen or a member of the royal family, but many people wish to observe the traditional forms.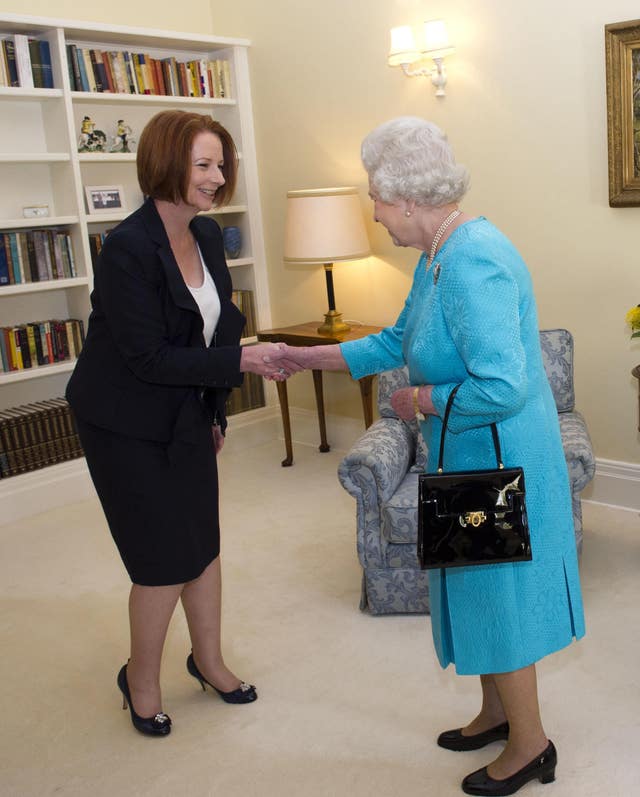 Despite attending the exclusive Hurst Lodge preparatory school, Sarah Ferguson, Duchess of York also had an unusual curtsy, seen on her wedding day.
She sank into her voluminous silk dress as she lowered herself to the ground when greeting her new mother-in-law, the Queen.
Former Australian prime minister and staunch republican Julia Gillard decided to swerve the curtsy altogether when she met the Queen in 2011, shocking protocol experts by opting for a swift bob of the head and a handshake.