A heritage railway is marking the 50th anniversary of British Rail's last mainline, steam-hauled passenger service.
Great Central Railway in Loughborough, Leicestershire, is holding an End of Steam gala featuring one of the engines that hauled the final service on August 11 1968.
The 70013 Oliver Cromwell was used during the charter return trip from Liverpool to Carlisle via Manchester 50 years ago.
It was known as the Fifteen Guinea Special because that was the cost of a ticket.
A ban on all mainline steam traffic was implemented the following day as more efficient and cheaper diesel and electric locomotives were introduced across the country.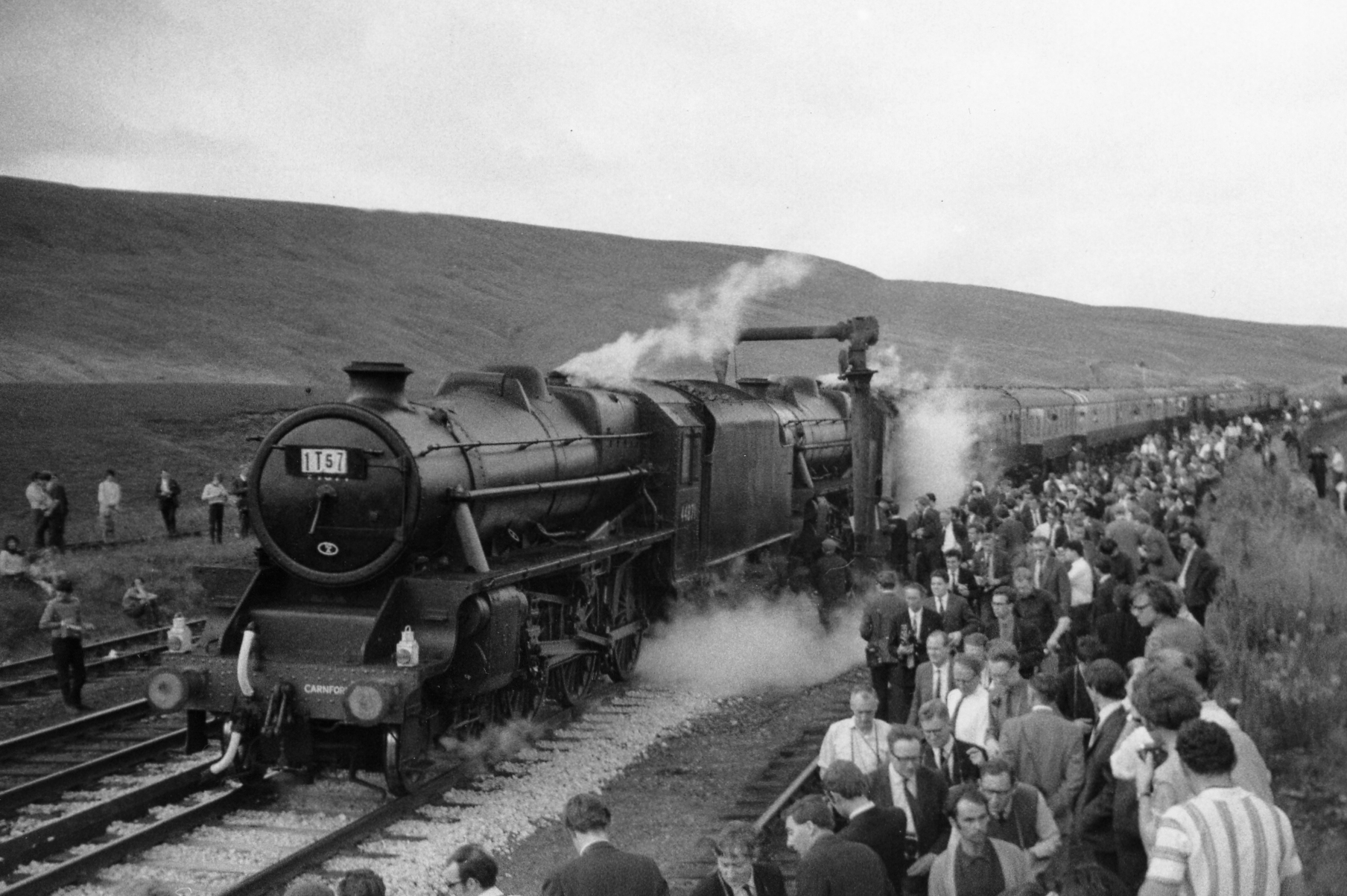 A total of four steam locomotives will appear at Grand Central Railway this weekend, taking passengers on 16-mile trips through the Leicestershire countryside.
NRM senior curator Anthony Coulls, who will attend the event, said: "The steam locomotive is a very emotive thing.
"It was part of everyday life for well over a century. Its passing was marked big time.
"I grew up after the age of steam but August '68 was a date that was ingrained in my mind as a young railway enthusiast.
"To be able to be part of the 50th anniversary with the loco that brought the curtain down is quite significant."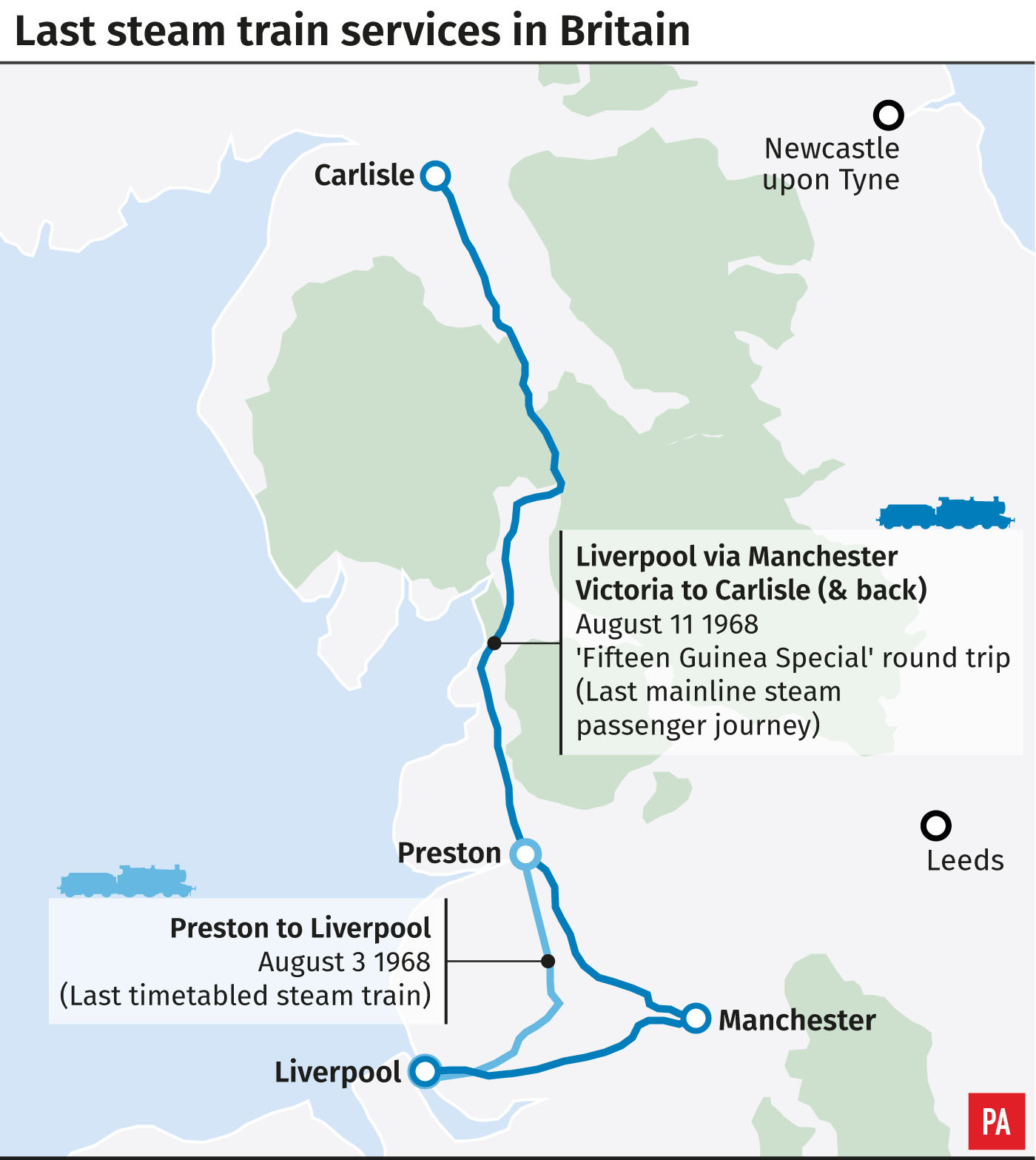 At the time he was a 20-year-old "penniless student" and his ticket was paid for by a farmer he was working for during the summer holidays.
"Fifteen guineas was a huge amount of money," he told the Press Association.
"I was walking on air. Never in my wildest dreams did I think I might be on this train. It was absolutely magical."
Huge crowds of spectators lined the tracks throughout the journey.
He said: "I don't think we were ever away from people watching the progress of the train, even in the most remote parts of northern England.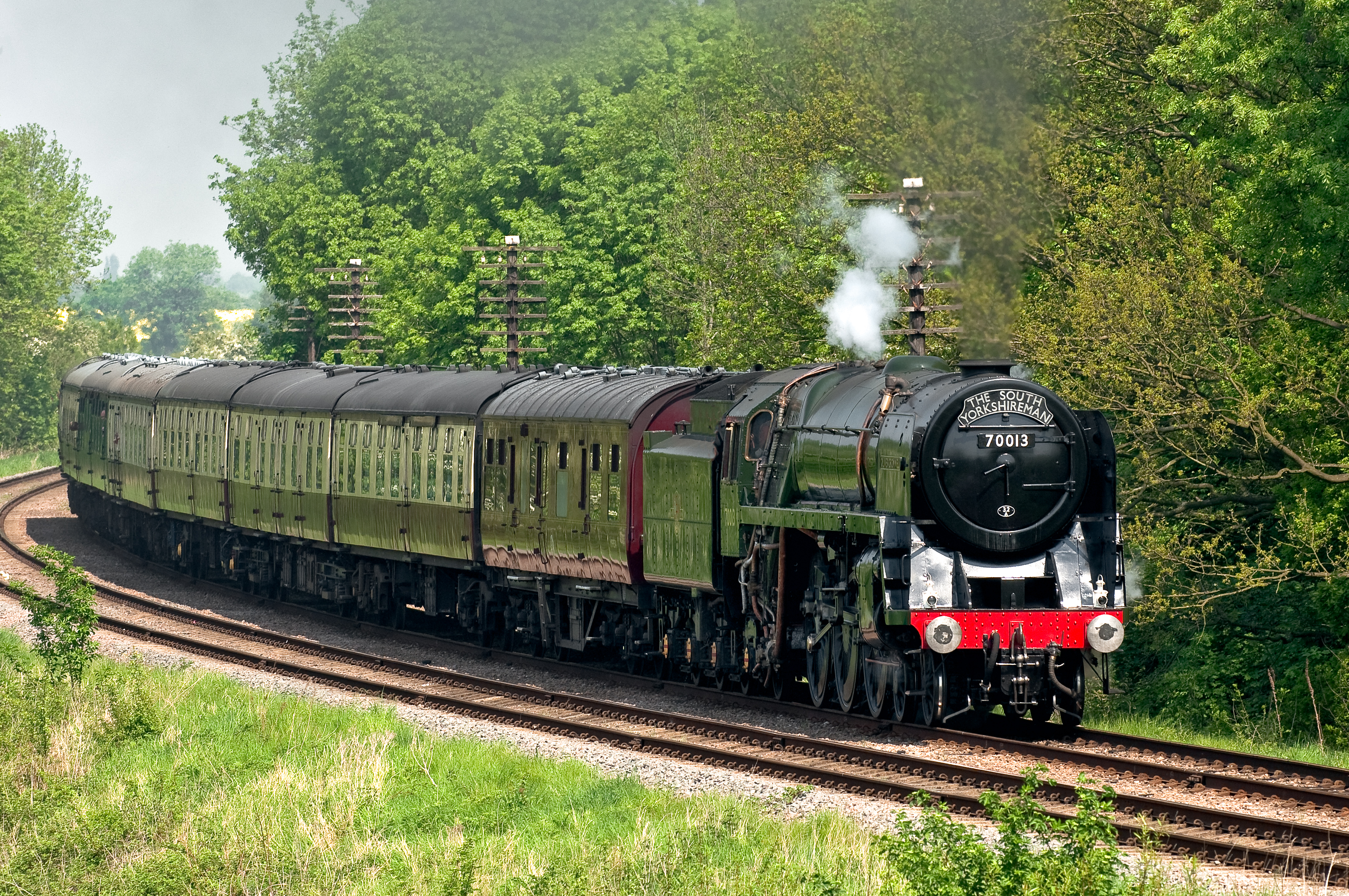 Mr Smith described how the mood on board changed as they neared the end of the journey.
"The day started as a celebration," he recalled. "At the end, I think it had become very sombre because we thought, 'This really is it'.
"When the train arrived at Liverpool Lime Street we all stood around it. I remember thinking, 'I don't want to go home because when I leave the station it really will be the end'."
The 50th anniversary is also being marked by a train named the Cumbrian Mountain Express being run by the Railway Touring Company to take passengers from London to Cumbria.