It has been a long 20 years for the Omagh families seeking justice for the killing of 29 of their loved ones.
– Was it a complicated police investigation?
A massive cross-border manhunt was launched in the days after the 1998 Real IRA bombing.
The Royal Ulster Constabulary (RUC) immediately established an Omagh Bomb Investigation Team. Then-chief constable Sir Ronnie Flanagan gave a strong commitment to see that "no stone would be left unturned until we bring these people to justice".
Nobody has been convicted of murder.
– Could police have done more?
On August 4 1998, 11 days before the bombing, the RUC received an anonymous telephone call warning that there would be an "unspecified" terrorist attack on police in Omagh on August 15 1998.
The force's Special Branch, which handled intelligence from agents, took only limited action on the information and a threat warning was not sent to the sub-divisional commander in Omagh, an independent police ombudsman investigation found.
An RUC review concluded in 2000 that the information should have been passed to the commander.
– Was that the only prior indication?
Three days before the bombing, the RUC received information from a "reliable" informant known as Kevin Fulton which indicated terrorists in the Republic were about to "move something North over the next few days", the ombudsman said.
The watchdog identified 360 intelligence documents within Special Branch which may have been of varying degrees of relevance to the investigation. Some 78% of these documents had not been passed to the bomb investigation team.
Former ombudsman Baroness Nuala O'Loan said: "The victims, their families and officers of the RUC have been let down by defective leader­ship, poor judgment and a lack of urgency."
– What else may have gone wrong?
The suggestion that intercepts of the mobile phone calls of the bombers en route to Omagh were not shared with the detectives trying to identify them was explored by a parliamentary committee of MPs at Westminster.
Baroness O'Loan told the Northern Ireland Affairs Committee she did not know why the intelligence had not been shared.
– Official reaction?
In 2013, former Northern Ireland secretary Theresa Villiers said she did not believe there were sufficient grounds to justify a further public inquiry.
She said an investigation by the ombudsman was the best way to address any outstanding issues.
– Families' reaction?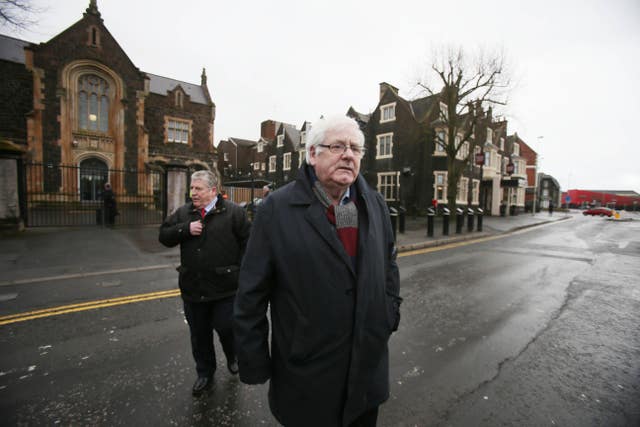 He has told a court in Belfast there was enough intelligence available before the terror strike to thwart it, based on intelligence source claims that they disclosed terrorist plans in the run-up to the attack.
– Has anything been done to pursue the killers?
The families brought their own civil case in Belfast against those they said were involved.
Two men were found liable, on the balance of probabilities, the judge describing evidence against Colm Murphy and Seamus Daly as overwhelming.
Victory provided the families some solace but has not been followed by criminal convictions which have to be secure beyond all reasonable doubt.
Two men have faced prosecution. One, in 2007, was found not guilty and concerns were raised by the trial judge about police beefing up evidence and flawed forensic evidence.
In 2016, another prosecution collapsed after a key witness gave inconsistent evidence and contradicted his previous testimony.