A charity has condemned a decision by health officials to reject a drug to treat a rare genetic disorder which can mean that affected children do not live to their their second birthday.
In new draft guidance, the National Institute for Health and Care Excellence (Nice) has not recommended Spinraza, a treatment for people with spinal muscular atrophy (SMA), for widespread use across the NHS.
Muscular Dystrophy UK said the decision would cause heartbreak for families.
The charity said that, without access to the treatment, children with SMA – which affects up to 2,500 people across the UK – will lose the ability to crawl, walk and swallow.
But Nice said it would welcome further discussions about access to the drug, also known as nusinersen, manufactured by Biogen.
The health body said the drug shows substantial benefits but there are uncertainties over its long-term benefits.
And the cost of the drug is extremely high, it added.
Infants with the most severe forms of SMA usually die before the age of two.
The condition affects the nerves in the spinal cord which control movement. This causes muscle weakness, progressive loss of movement, and difficulty breathing and swallowing.
Spinraza is the first treatment to address the cause of motor neurone degeneration in SMA – it is injected directly into the spine and is a lifelong treatment.
Muscular Dystrophy UK, along with SMA Support UK and the SMA Trust, called for a temporary scheme so patients can access the drug while evidence is collected on its long-term benefit.
"Spinal muscular atrophy can be devastating and today's news will be heartbreaking for the families of those living with the condition," saud Robert Meadowcroft, chief executive of Muscular Dystrophy UK.
"Once again we are seeing families suffer due to the appraisal process being too limited to assess costly but life-changing rare disease drugs.
"The one glimmer of hope is for a temporary scheme that ensures access.
"We call on Nice, NHS England and the drug company, Biogen, to urgently come together and find a solution to provision and pricing so families can get Spinraza before more lives are lost."
The charity said that in England, Wales and Northern Ireland, children diagnosed with the most serious form of the condition can access the treatment through a temporary programme set up by Biogen.
But it raised concerns that there are no guarantees this scheme will continue indefinitely.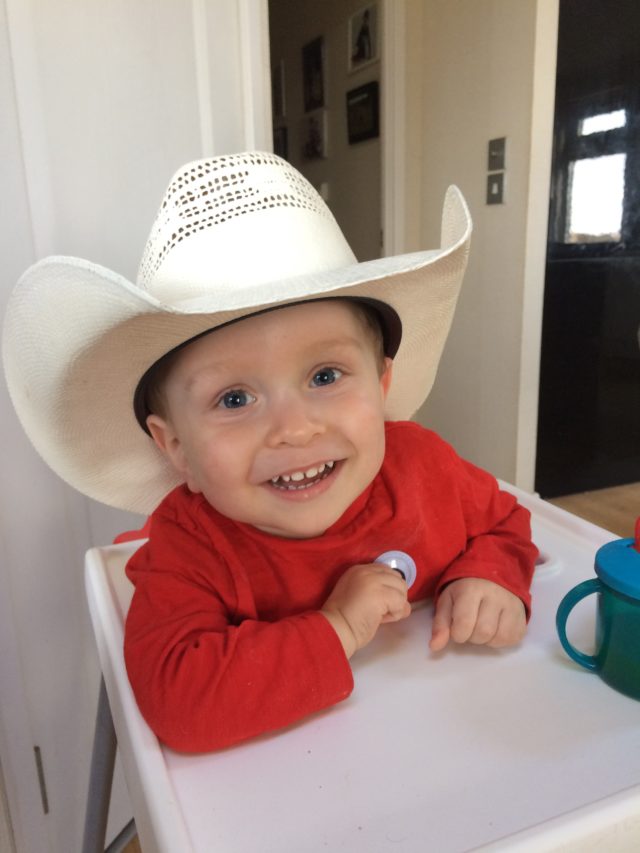 His father Alex said: "SMA is relentlessly cruel, and it turns your life upside down. To hear that your child will never be able to walk, or will struggle to sit independently, is heartbreaking. All your hopes, dreams and plans for the future are completely thrown off course.
"This news is such a blow to families like ours. For the first time, there is a treatment that can buy families more time to spend with their loved ones – yet we cannot access it.
"It's agonising to see your child slowly lose their mobility. But it doesn't have to be this way. By approving Spinraza, Nice would throw families like ours the lifeline we so desperately need."
Meindert Boysen, director of the centre for health technology evaluation at Nice, said: "Nusinersen is a promising treatment that has been shown to improve a range of outcomes important to patients.
"We are actively engaging with Biogen to discuss how they might address the uncertainties identified by the committee, while demonstrating the potential for nusinersen to be considered cost-effective and managing the risk to the NHS of allowing access to this treatment."