There is no new money behind the Government's flagship £100 million fund to eradicate rough sleeping within the decade, Housing Secretary James Brokenshire has admitted.
The fund was welcomed by homelessness charities as a significant step towards helping the estimated 4,751 people sleeping rough on English streets on any given night.
But in interviews on Monday, Mr Brokenshire said half the cash had already been committed to rough sleeping and the other half was "reprioritised" from existing budgets in his department.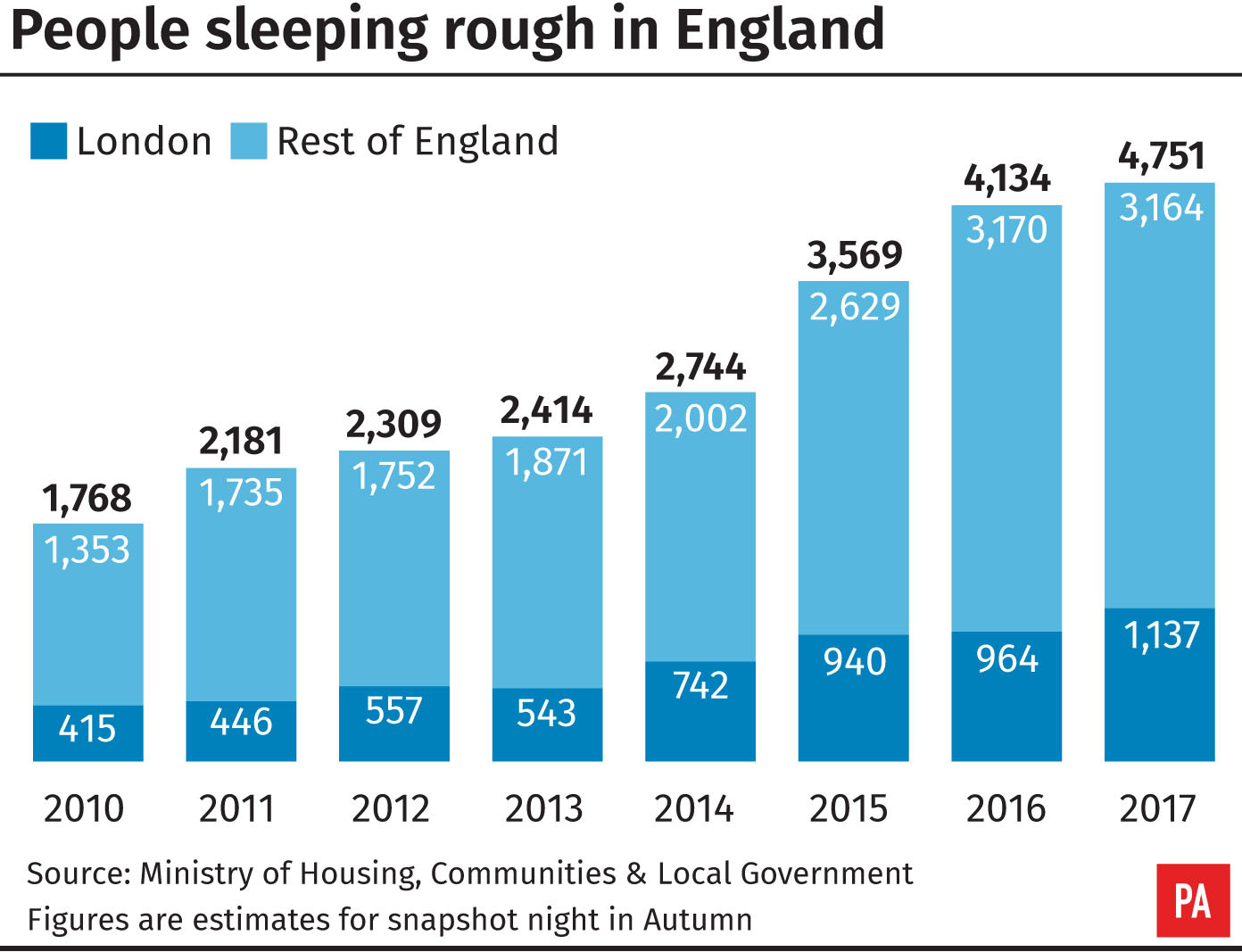 "And the priority is to deal with rough sleeping, which is unacceptable."
Mr Brokenshire denied Government policies were behind a rise in homelessness, as identified by independent organisations such as the National Audit Office.
However, the minister did appear to commit to reviewing the impact of welfare policies, such as the Universal Credit system, on homelessness.
He said: "I think there are a number of different factors at play here – how in relation to Universal Credit, that's about getting people into work and keeping them in work, and how that makes such a huge difference in turning lives around.
"How yes, we have reflected and have made changes to Universal Credit to speed up those payments, and how we will continue to listen to the evidence on this sensitive issue and how in the strategy, we have committed to having a more effective way of identifying the impact that changes in legislation may have in the future and what that might mean for homelessness and joint work I'll be doing with the Department of Work and Pensions around that."
Shelter chief executive Polly Neate had welcomed the strategy with the caveat more must be done to tackle issues around housing benefit and lack of housing.
She said: "This strategy is an important step forward in the fight against the rough sleeping emergency that's led to people dying on our streets.
"But let's be clear, this is a step forward and not a total fix for homelessness.
"We still need to tackle the chronic lack of genuinely affordable homes, deep instability of renting, and problems with housing benefit that are leaving so many without a home.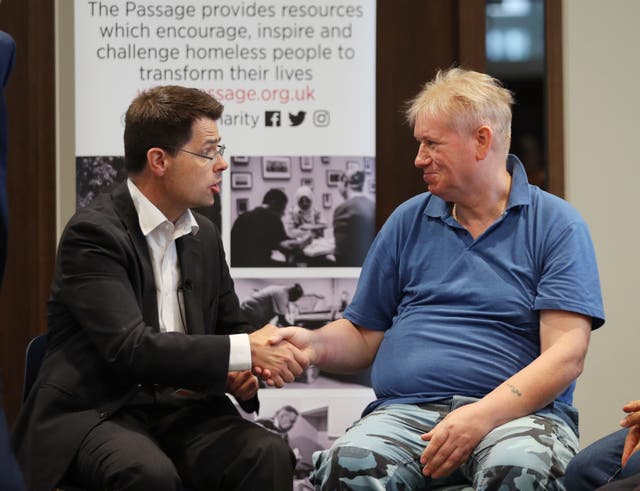 Local Government Association (LGA) chairman Lord Porter said the Government needed to tackle root causes of rough sleeping, which included a review of welfare reforms.
"Councils want to end all homelessness by preventing it from happening in the first place," he said.
"This means allowing councils to build more social homes, reviewing welfare reforms and ensuring councils have the certainty, resources and tools they need to bring together services around people at risk of becoming homeless.
"It's good to see other government departments with responsibilities for areas such as employment, mental health and justice begin to acknowledge their critical role in reducing rough sleeping.
"However, we must go much further, much faster. Rough sleeping is only the tip of the iceberg – right now, councils are currently housing over 79,000 homeless families and 123,000 children in temporary housing."