A painting bought for £165,000 and attributed to William Nicholson has failed to convince the artist's leading expert of its authenticity and been rejected as close to worthless.
The still life of a glass jug and pears was rejected by the leading authority on Nicholson, Patricia Reed, and left out of the artist's latest catalogue raisonne – the official list of all his known works.
The piece was examined on BBC One's Fake Or Fortune? but a thorough forensic case was not enough to persuade Reed that the painting is genuine.
The programme obtained new evidence that scientifically linked the painting to Nicholson's very own paint box which is kept in his grandson's house, and a handwriting expert also confirmed that writing on the back of the painting was very likely to have been written by Nicholson himself.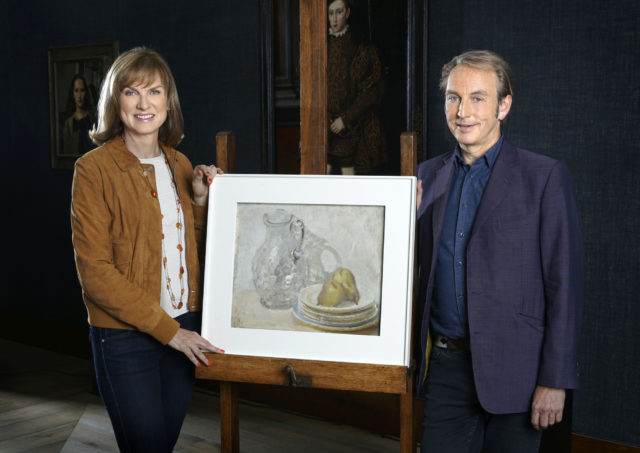 The programme found that while there are physical aspects to the painting that link it to Nicholson, there is not enough direct evidence to prove that he executed the work himself.
It has been suggested that because there was a group of amateur painters who were tutored individually by Nicholson in his studio and elsewhere during the 1930s, known as the "Sunday painters", the painting could have been executed by one of them, under his supervision.
One of Nicholson's most famous tutees in this group was Winston Churchill.
Bruce said: "I'm genuinely shocked by that verdict. I didn't expect it. I thought the case was so strong."
Fake Or Fortune? is on BBC One on Sundays at 9pm.