Here is what we know so far about the suspected terror attack at Westminster:
– A car collided with cyclists and pedestrians before crashing into a security barrier outside the Houses of Parliament shortly before 7.40am.
– The man driving the silver Ford Fiesta, a 29-year-old UK national, was arrested at the scene on suspicion of preparation of a terrorist act. He is believed to have been living in the Birmingham Hall Green constituency, MP Roger Godsiff said.
– Three people were treated for injuries after the incident. One man was treated at the scene while a man and woman were taken to hospital with non-life threatening injuries. Both have since been discharged.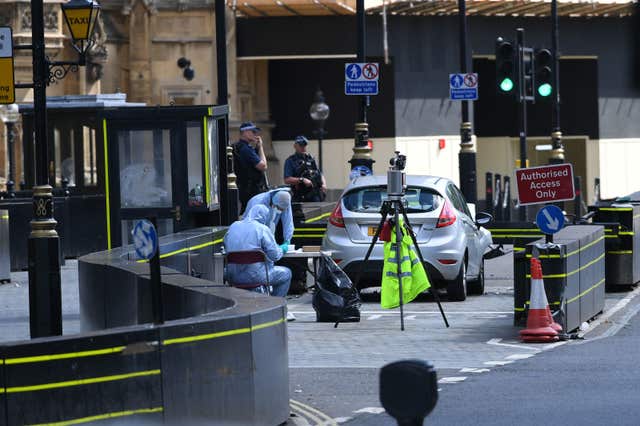 – The Metropolitan Police said they were treating it as a terrorist incident because of the method used, the fact it appeared to have been deliberate and due to the "iconic location" where it happened.
– The car, which is privately owned and was first registered in March 2010 according to gov.uk, was driven from Birmingham to London on Monday night and arrived into London just after midnight on Tuesday. It was then in the area of Tottenham Court Road between 1.25am and 5.55am, before being driven around the areas of Westminster and Whitehall from 6am until the time of the incident.
– Searches were being carried out at two addresses in Birmingham and one in Nottingham on Tuesday evening.