The management at BHS made unreasonable and optimistic assumptions about the retailer's future ahead of its doomed sale to a serial bankrupt, the accountancy watchdog has said.
Sir Philip Green sold BHS to Dominic Chappell for £1 in 2015, just over a year before the business collapsed, which led to the loss of 11,000 jobs.
The Financial Reporting Council (FRC) on Wednesday published a report on PwC's audit of the BHS accounts ahead of the sale, justifying its decision to levy an unprecedented £10 million fine on the firm for its part in the demise of the business.
The FRC also sanctioned Steve Denison, the audit partner responsible for the work, who was Sir Philip's main contact at PwC before the retail chain was sold.
The watchdog said Mr Denison failed to act with integrity as he incorrectly blamed an IT error for the backdating of the accounts, and left large amounts of work to a junior auditor who was not aware BHS was being sold.
In drawing up BHS's accounts, the retailer's bosses made a number of assumptions about the business's future cash flow that the FRC described as both "unreasonable" and "very optimistic".
BHS executives forecast the firm's like-for-like sales would increase by 6.7% in 2015, even though sales dropped 2.6% between 2012 and 2014, and the womenswear market was only growing by 2.9% as a whole.
In addition, BHS sales fell 1.8% by January 2015, three months before the audit was completed.
The management team also assumed losses would decline by 10% every year over a five-year period, and forecast that BHS would break-even from 2022 onwards.
The FRC said Mr Denison should have been more sceptical of these assumptions, and that he did not find enough evidence to establish whether BHS was making a profit or a loss.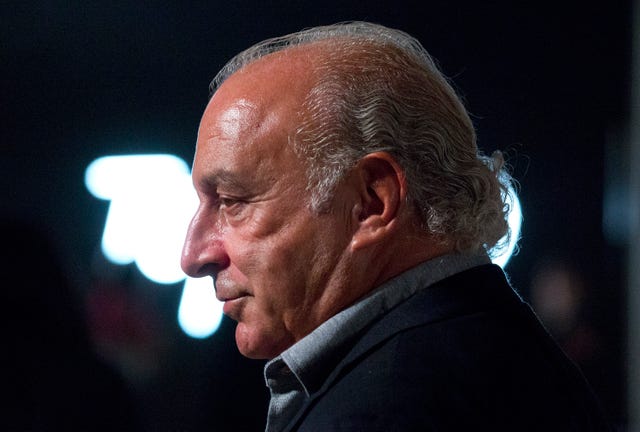 "Many of these adjustments were unsupported by audit evidence; some appeared to be incorrect."
Frank Field, the MP who led an inquiry into the BHS collapse, called on Sir Philip's company Taveta Investments to produce evidence showing BHS was in fact a going concern when it was sold.
He said: "The FRC has accepted Taveta's arguments that they were simply 'very optimistic' about BHS's prospects as a going concern. That sounds like a euphemism of the most preposterous proportions.
"If Sir Philip and his fellow directors really do believe they had proper evidence that BHS was a going concern, then surely they will be happy to put that evidence in the public domain so that BHS employees, pensioners and creditors can judge for themselves."
In a statement, the board of Taveta Investments, the parent company of BHS, said the report "makes no criticisms of third parties, including Taveta or its directors or employees".
It added: "While the FRC has since made a number of revisions to its report to address some of the serious issues we have raised, the report still gives an incomplete and potentially misleading picture into BHS's affairs."