Inflation rose last month, largely due to higher transport costs, new official figures show.
The Consumer Price Index (CPI) rose to 2.5% in July, up from 2.4% in June, the first rise recorded since November 2017, said the Office for National Statistics.
Mike Hardie, head of inflation at the ONS, said: "Transport tickets and fuel, along with often erratic computer game prices, drove up costs for consumers.
"On the other hand, there was a drop in prices for women's clothing and footwear, and some financial services."
Households were knocked with a rise in transport prices as they embarked on summer holidays, with prices climbing by 5.7% compared with the same month a year before.
Sterling was broadly flat against the dollar and euro following the news, holding steady at 1.27 US dollars and 1.12 euros.
The Retail Prices Index (RPI) fell to 3.2%, down from 3.4% in June, and lower than the 3.5% economists were expecting.
The RPI figure will be closely-watched by commuters and consumer groups, as it will be used by the Department of Transport to calculate the yearly increase in rail fares.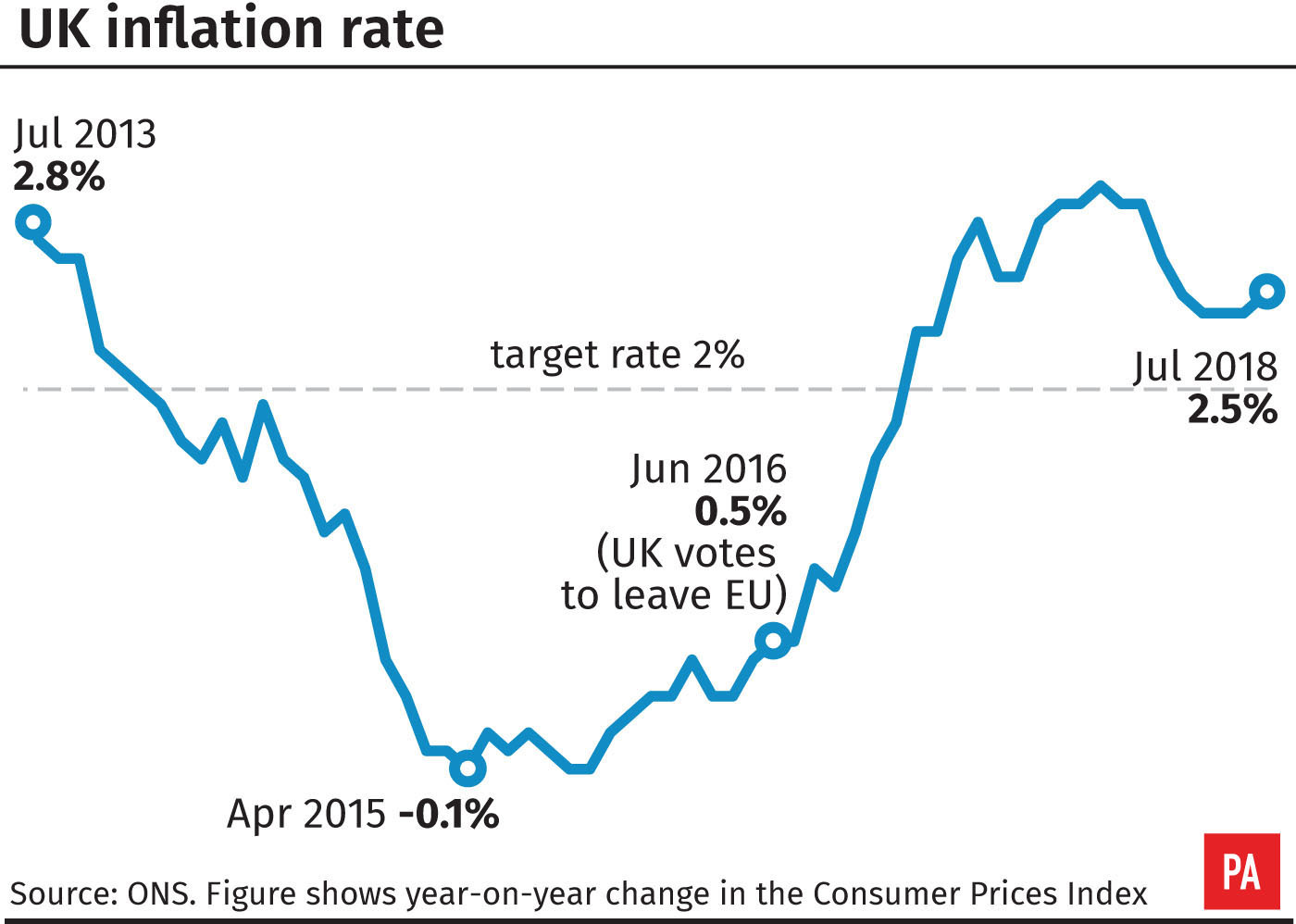 The ONS said the price of fuels and lubricants had shown "considerable" growth over the period, jumping by as much as 26% since January 2016.
"Prices for fuels and lubricants are driven in large part by global prices for crude oil, with some movements also reflecting exchange rate effects due to its relatively high import intensity," the ONS said.
Clothing and footwear prices fell by 0.4% year on year, coinciding with the summer sales period on the high street, but households were hit by an increase in food and non-alcoholic drink prices, which rose by 2.3%.
Prices for clothes were down by as much as 3.7% month on month. However, there was no evidence of more items being on sale than in the previous year, the ONS said.
John Hawksworth, chief economist at PwC, said real household income growth will remain "subdued" over the next year.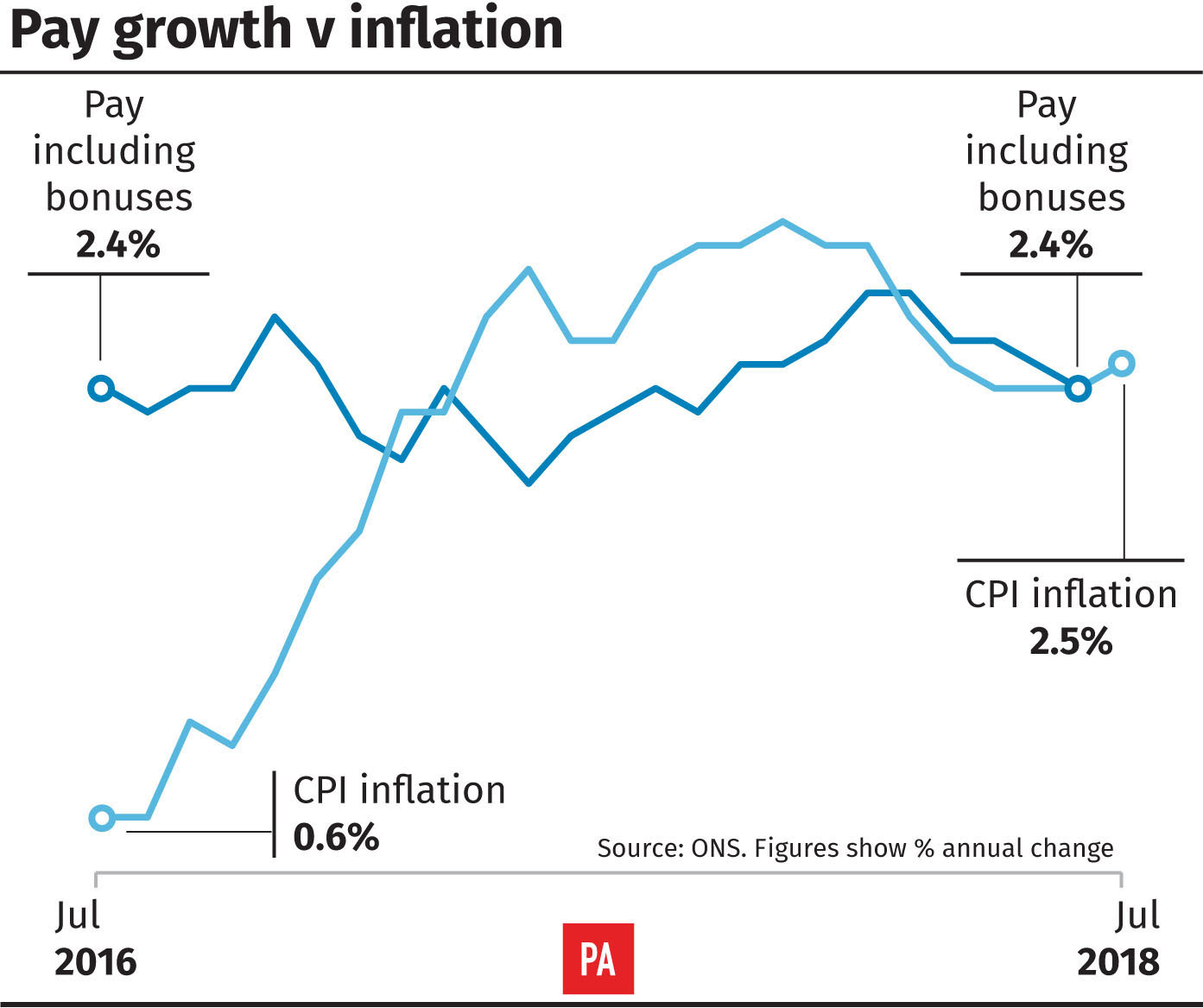 Howard Archer, chief economic adviser at EY ITEM Club, described the inflation data as "disappointing but not unsurprising" for families.
"Inflation should resume a modest downward trend towards the end of the year, helped by favourable base effects as the impact on import prices of sterling's sharp drop after the Brexit referendum wanes further," he said.
The rise in inflation follows a decision by the Bank of England to raise interest rates to the highest level since 2009, putting more pressure on the cost of borrowing.
However, Bank Governor Mark Carney has said any future rises will be limited, suggesting the bank intends to soften any hit to borrowers.
The Consumer Prices Index including owner-occupiers' housing costs (CPIH) – the ONS' preferred measure of inflation – was unchanged at 2.3% in July.