A man detained after a car crashed outside the Houses of Parliament in a suspected terror attack has been further arrested for attempted murder, Scotland Yard said.
The 29-year-old British national of Sudanese origin, originally arrested on a terrorism charge after allegedly ploughing into cyclists and a security barrier, is called Salih Khater, a source confirmed.
His brother, Abdullah Khater, told the BBC he was a "normal person" and that their family, who are originally from Darfur, were in a "state of shock".
Satisfied they know the identity of the man who was arrested, the Metropolitan Police said the priority of the investigation team continues to be to understand the motivation.
Residents who knew Khater have described him as a quiet man who frequently visited the Bunna Internet Cafe on Stratford Road in Birmingham.
One customer, who would only give his name as Adam, said he had been served coffee by Khater and that he was a polite and apparently humble man.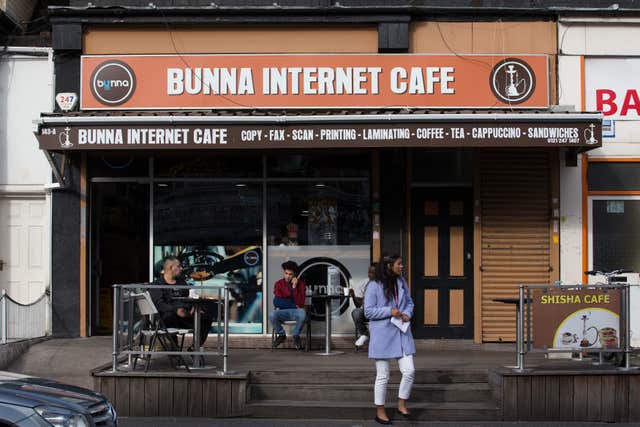 "I can't see him doing anything stupid.
"He was polite, humble and he kept himself to himself. The whole community is upset. I can't see it not being an accident – I couldn't see him hurting a fly, never mind a human being."
Ahmed Abdi, originally from Somalia, said Khater was regularly at the cafe, and was a "very quiet" man who "never spoke" and drove a small, old white car.
The 43-year-old, who recognised his image on the news, said he knew the man as Salih and had known him for around a year and a half.
A police search is thought to have taken place about a mile from the cafe, at a tower block in the Highgate area, where a plainclothes officer prevented reporters from entering the 10th floor landing.
He added that Khater failed the first year of his course and his enrolment was terminated.
The Facebook page for a man called Salih Khater says he lives in Birmingham, works as a shop manager, and has studied at Sudan University of Science and Technology.
It has subsequently been disabled and is no longer publicly available on the social network.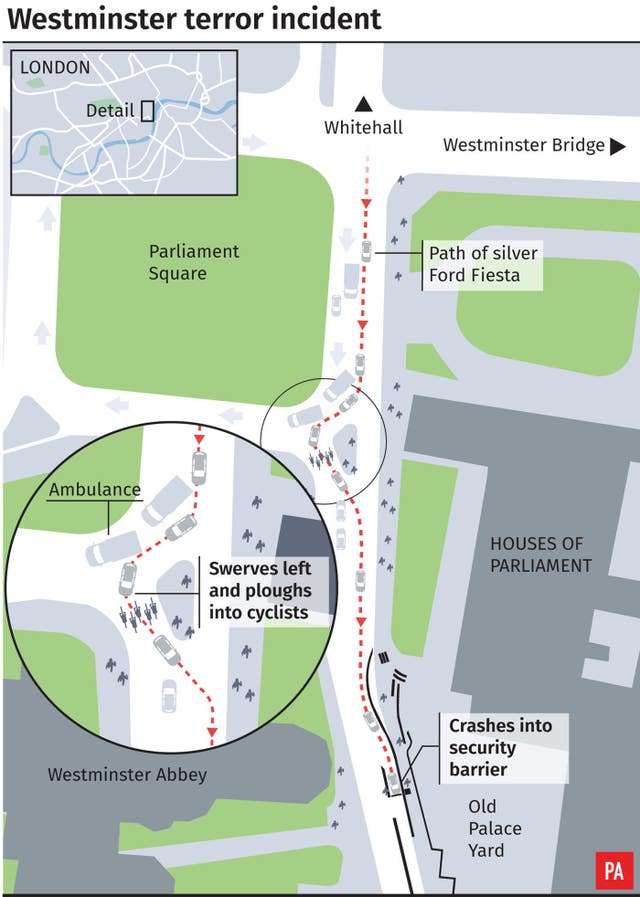 It was then driven around the Westminster area for more than 90 minutes before it crashed into a security barrier just before 7.40am on Tuesday.
Footage aired on BBC News showed the car's approach towards Parliament, where it crossed into oncoming traffic and collided with cyclists before entering a small road and crashing into a security barrier.
Three people sustained non-life-threatening injuries. One man was treated at the scene while another man and a woman were taken to hospital but were discharged by Tuesday evening.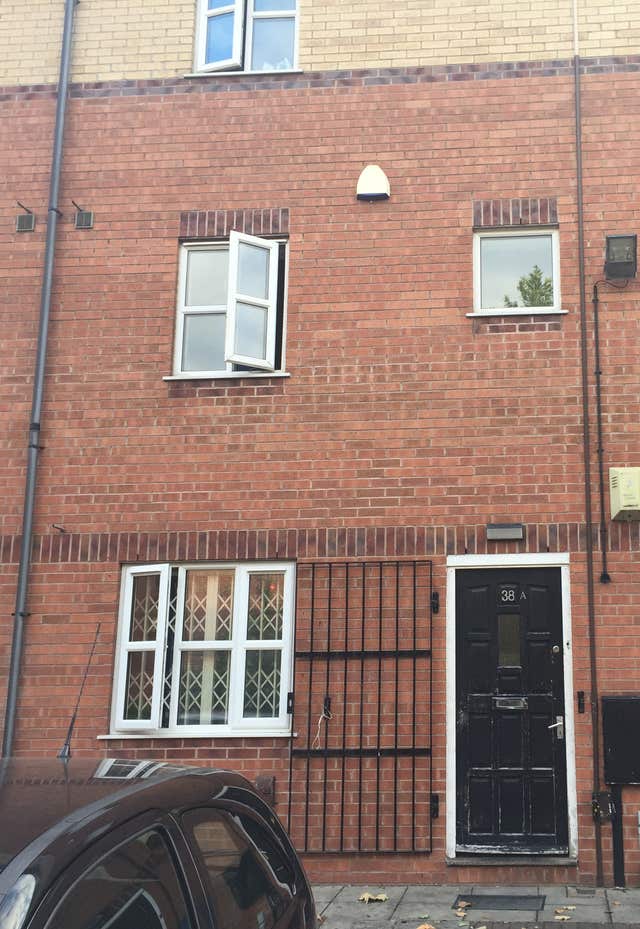 There was nobody else in the vehicle and no weapons were found, police said.
Witnesses described an emotionless driver who ploughed through cyclists who "were thrown everywhere" in what they said appeared to be a deliberate act.
Prime Minister Theresa May issued a statement following the incident in which she praised the "formidable courage" and professionalism of the emergency services who "ran towards" danger.
Home Secretary Sajid Javid, who also thanked the emergency services, urged people to "keep an open mind" about the incident.
Birmingham Central Mosque said members of the local community believed Khater may have travelled to London for an appointment to obtain a visa to travel to Sudan.
Trustee Nassar Mahmood said inquiries in the local Sudanese community suggested Khater did not worship at the mosque and had shown no signs of radicalisation.
Mr Mahmood said: "Like the rest of the community of the UK, the people of Birmingham and the Birmingham Central Mosque are surprised, shocked and saddened by the incident at Westminster. Our thoughts and prayers are with the people who have been injured."
The Houses of Parliament are surrounded with security barriers of steel and concrete.
The measures were extended after the Westminster Bridge attack in March 2017 when Khalid Masood ploughed a car into crowds on Westminster Bridge, killing four people.
The terrorist threat against the UK is seen as unprecedented.
The Prime Minister's official spokesman said there were 676 live investigations being carried out by the security services and counter-terror police at the end of June, up from more than 500 in March.
Some 13 Islamist plots and four by far-right extremists have been foiled in the past 18 months, he added.
There are roughly 3,000 active "subjects of interest" at any one time, while there is a wider pool of more than 20,000 individuals who have featured in probes whose threat must be kept under review.