A-level geography was dealt a substantial blow this year, with entries hitting the lowest level for four years.
In total, there were 33,538 entries for the subject, down 11.3% on 2017, undoing the gains made over the last few years.
But experts said A-level numbers did not give the full picture and that there was a "much bigger success story" to tell for geography.
In 2014, there were 33,007 entries. This rose 12.7% to 37,195 the following year, before reaching a high of 37,814 last year.
Steve Brace, head of education at the Royal Geographical Society (RGS), said they were expecting to see a rise in entries for GCSE geography, and that the numbers studying for a degree in the subject were also increasing.
"Notwithstanding this year, there is a much bigger success story for the subject," he said.
Mr Brace also said that A-level reforms in England, which have seen the qualifications uncoupled from AS-level and exams moved to the end of the two-year course, could also have had an impact.
This is the first year that grades are being awarded for reformed A-level geography.
"It's not uncommon in the first year of a reformed qualification to see a drop," he said.
Mr Brace added: "If we look ahead beyond next March and leaving the EU, if we want young people to be engaged with the world, with global trade, international development, geopolitical relations and environmental issues, there is no better subject to study."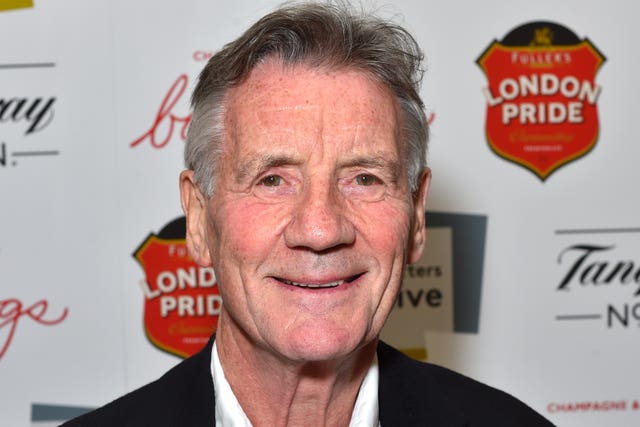 "The world is much more accessible, and I think it is hugely important that we understand the world and why countries are where they are, why they live how they do, what the climate is, what they produce," he said.
The veteran traveller and broadcaster said: "Geography is no longer just something which you learn from a book and a map and that's it. It's very much now a collaborative thing.
"The world is out there, you can go and see for yourself, very often now for very small amounts of money, what the world looks like, and I think that's a great opportunity.
"I think it broadens the mind, that's one obvious thing, but it also, I think it just helps us to understand how other countries are the way they are, and this is really very important in just helping us to realise that we all share the same planet and we should know more about what makes us different as well as what makes us similar."