Aretha Franklin was a "one-of-a-kind" talent who inspired countless other artists, according to her friend Kim Sledge.
The Sister Sledge singer said Franklin was "one of the greats" and compared her to Michael Jackson and Prince.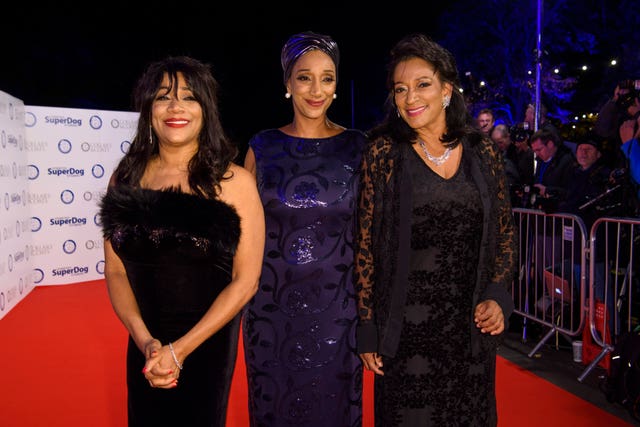 "The wind came out of me and I'm still trying to gather myself simply because she's an icon.
"I do believe she is the Queen of Soul, her music will live forever and so many people have been transformed and influenced by her gift."
Sledge added that she had hoped Franklin would be able to recover from her illness, saying: "I believed it was pretty serious because I know she had lost a lot of weight and people were praying for her.
"All over my Facebook were prayers going up constantly for her and I always believed, as a believer in Jesus Christ, which she was as well, that until that last breath is in your body, you can continue to pray for a person if it's their will.
"My heart was hoping and praying she would recover.
"Her work and her singing was anointed and I think the spirit of God moved on it and there was something about her that transformed people, that is what was so different about her, she was truly a gift to all of us."
Sledge said she would remember Franklin as "a feisty, incredible artist, a one-of-a-kind who many, many follow.
"Others planned their whole careers after her, just like James Brown, one who transformed a whole industry, and I think her legacy will last, it will go on forever. She will remembered as the Queen of Soul, which indeed she is."
Speaking about her most treasured memory of Franklin, she said: "We saw her last year, at the Festival of Families with the Pope, and just to be on the same stage with Aretha Franklin, that in and of itself was such an honour.
"I think about Michael Jackson, I think about Aretha Franklin, I think about James Brown and Prince, and these are the greats.
"But certainly I'm grateful for music because it goes on forever and it's still with us and will always be with us. Her music will continue to live forever. She gave so much to so many people that is what she did.
"I think of the song Respect, I think of the song Say A Little Prayer For You, I think of Day Dreaming, where do you get these kind of songs? That is what she was, that is what she is and will always be."