A racing car company which helped develop one of Britain's most famous cars is being commemorated with an English Heritage blue plaque.
The Cooper Car Company won two consecutive Formula One World Championships in 1959 and 1960 with its innovative car design and played a key role in the development of the modern Formula One car.
The company's collaboration with the British Motor Corporation (BMC) gave rise to the Mini Cooper, a higher-powered, sporty version of the Mini which famously starred in the getaway chase in The Italian Job.
Charles Cooper, with his son John, formed the company at a site in Hollyfield Road, Surbiton, south-west London, in 1947.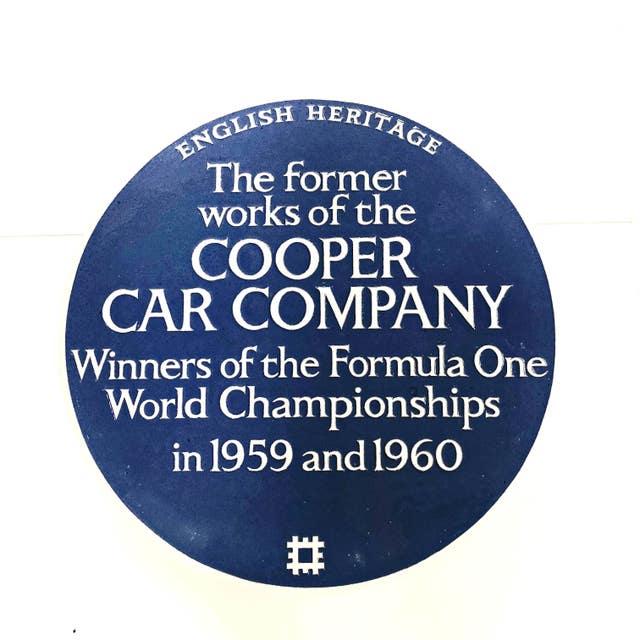 The unveiling is being attended by vintage Cooper cars and their owners.
Mike Cooper, son of John Cooper, said: "The Cooper family are very proud that the Cooper Car Company's old works in Surbiton has received a blue plaque.
"The amazing racing cars that were designed and manufactured there by my father, John Cooper, went on to conquer the world of motor sport."
Howard Spencer, senior historian for English Heritage Blue Plaques, said: "The Cooper Car Company works is a hugely important building to the history of the British car industry.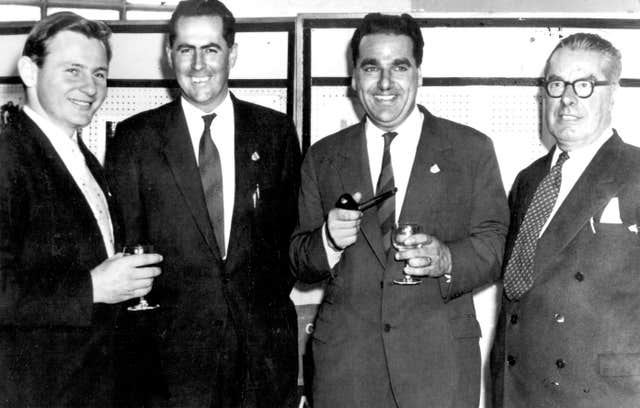 "We're pleased to be able to recognise this beacon of innovative motoring design with a blue plaque and it's a testament to the continuing resonance of its legacy that we have so many vintage Coopers and their owners here today to show their support."
At its peak, the Cooper Car Company was the world's largest racing car manufacturer.
Australian-born Jack Brabham was at the wheel when the company won the championships in 1959 and 1960 while Stirling Moss won the Argentinian Grand Prix in another Cooper car.
Early Mini Cooper rally cars were prototyped in Surbiton in the late 1950s and racing Coopers went on to win the Monte Carlo rally three times.
Mini Coopers for ordinary consumers, built at large BMC factories, were launched in 1961, fast becoming one of Britain's most distinctive cars, popular with the public, celebrities including George Harrison and Mick Jagger, and even the police.
A team of red, white and blue Coopers famously provided the getaway for Michael Caine's gang through the streets of Turin in The Italian Job.