A 57-year-old man has been spared jail after filming up women's skirts near Buckingham Palace.
Richard Sivier was spotted by police using a camera to record under the clothing of women, including one who was pushing a pram, in and around the popular tourist area in June.
He admitted to officers when arrested that he had also recorded upskirt footage at Trooping the Colour.
Sentencing him at Westminster Magistrates' Court on Thursday, Jane Smith said: "It is a serious offence. You were uploading the images on to a website. You were recording them and there were several victims."
Sivier, of Warren Road, Cambridge, admitted at a hearing earlier this month outraging public decency.
The charge stated that on June 20 at Horse Guards Parade in London he had used a camera while walking along to film under females' skirts.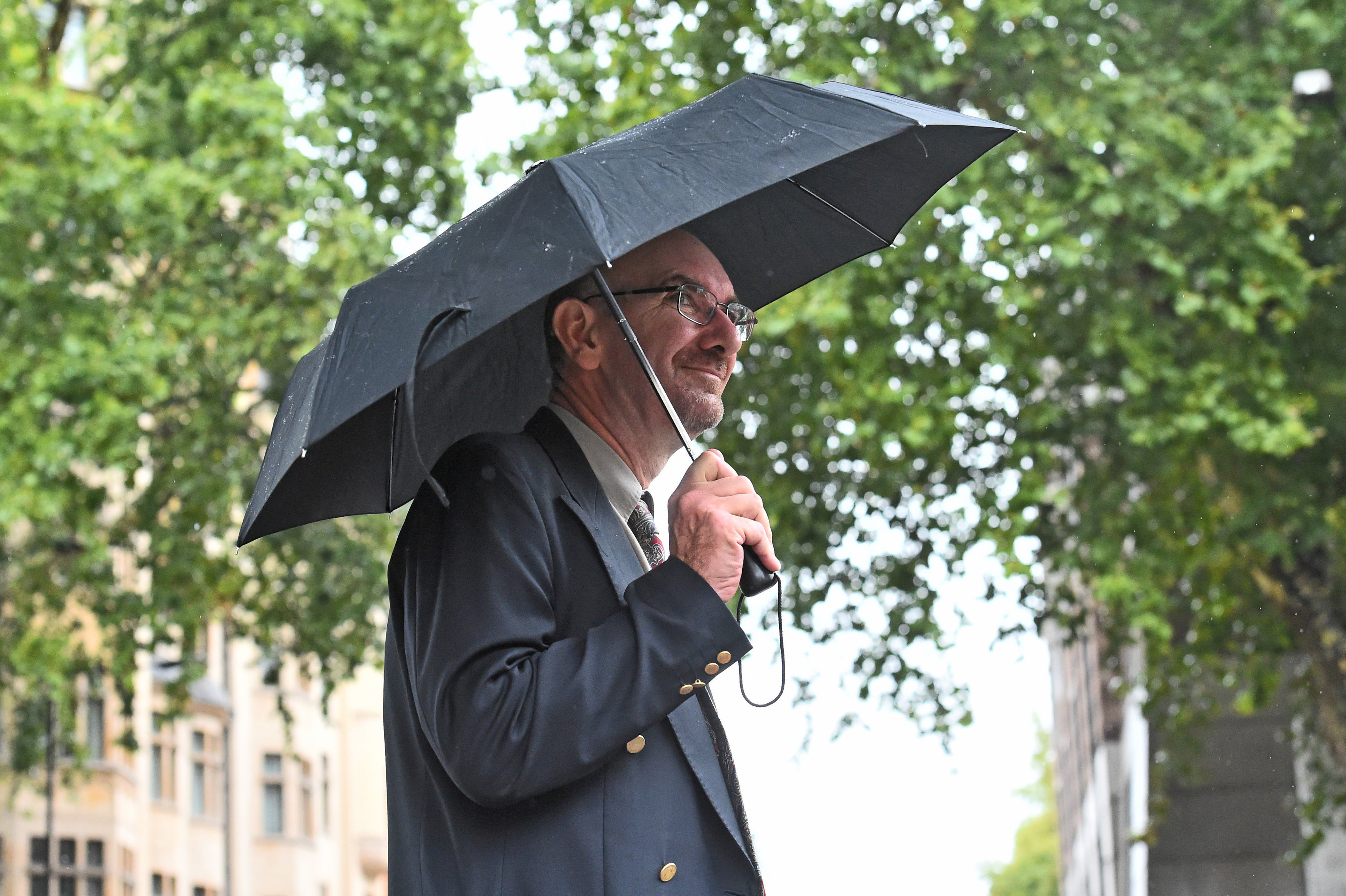 The lens of the camera was poking out and pointing upwards, prosecutor Trevor Green told the court, while the rest of the camera was zipped away in the bag.
Police saw him "up close behind" a woman at that point and followed him as he made his way towards St James' Park where he was seen filming up another woman's dress.
Sivier was also seen on a grassy area opposite Horse Guards Parade square trying to film under the dress of a woman pushing a pram, the court heard.
Mr Green said: "He followed behind her holding out the camera bag trying to film up her skirt."
He added: "Whilst under arrest he (Sivier) said 'I have recordings of upskirts from the Trooping of the Colour'."
He was sentenced to eight weeks in jail, suspended for two years and ordered to pay costs totalling £200.
He was also banned for the next 24 months from having in a public place a camera capable of recording.
Ms Smith said she had stopped short of preventing him from having a phone in a public place "given your work and the fact that mobile phones are an essential part of daily life".
Sivier, whose occupation was not given in court, will also be required to do 100 days of the Horizon sex offending programme and 20 days of rehabilitation.
Paul Dillon, mitigating, said Sivier had "difficulty coming to terms with his behaviour", was embarrassed by what he had done and realised it had put his marriage in jeopardy.
But he said his client was taking steps to change, including seeing a therapist.