More than one in four A-levels were awarded an A or A* this year – the highest proportion for six years, national figures show.
But the proportion handed the very top result has fallen to its lowest level since 2013.
In total, 26.4% of UK entries were given one of the two top grades – up 0.1 percentage points on 2017, according to data published by the Joint Council for Qualifications (JCQ).
This is the highest percentage since 2012, according to a Press Association analysis.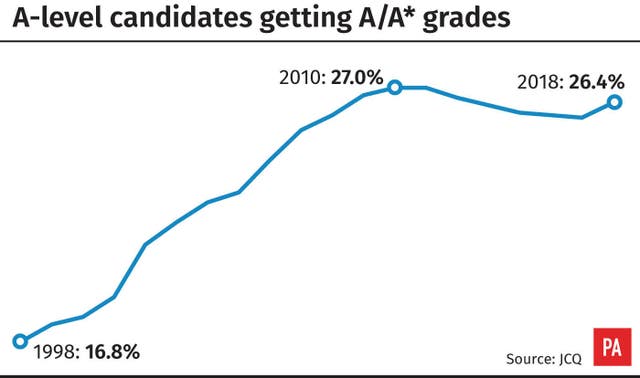 Meanwhile, one in 12 (8.0%) entries scored an A* grade this year, down 0.3 percentage points on last year, according to statistics published by the Joint Council for Qualifications (JCQ).
This is the lowest it has been since 2013.
The overall A*-E pass rate has also fallen 0.3 percentage points to 97.6% – the lowest level since 2010.
Boys continue to outperform girls at the highest grades, the figures show, with 26.6% of boys' entries awarded at least an A grade, compared to 26.2% for entries from their female peers.
The statistics also show that STEM subjects (science, technology, engineering and maths) are continuing to rise in popularity.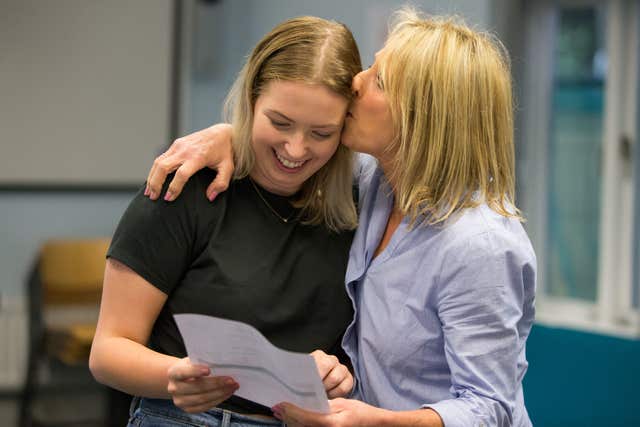 Boys are still more likely to study a STEM subject than girls, but the balance is shifting, JCQ said.
More girls take biology and chemistry than boys, while more boys take maths and physics.
But the data also shows that girls are closing in on the boys, with a 3.1% increase in maths entries from female students (boys' entries for the subject have risen 2.1%) and a 6.9% rise in physics (2.4% for boys).
The figures come in the wake of a major exams overhaul – with 24 A-level subjects now reformed.
Grades have been awarded for the first time this summer for new A-levels in languages, geography, dance, drama and theatre, music, PE and religious studies.
They join the 13 A-level subjects for which the first grades were handed out last summer.
Maths is in the process of being reformed and a small number of grades were handed out for the new qualification this summer.
Most students have been awarded grades after studying the old A-level course.
Overall, the subject is still the most popular A-level, with 2,383 more entries this year compared to 2017.
Michael Turner, JCQ director-general, said: "Students, and teachers, should be congratulated.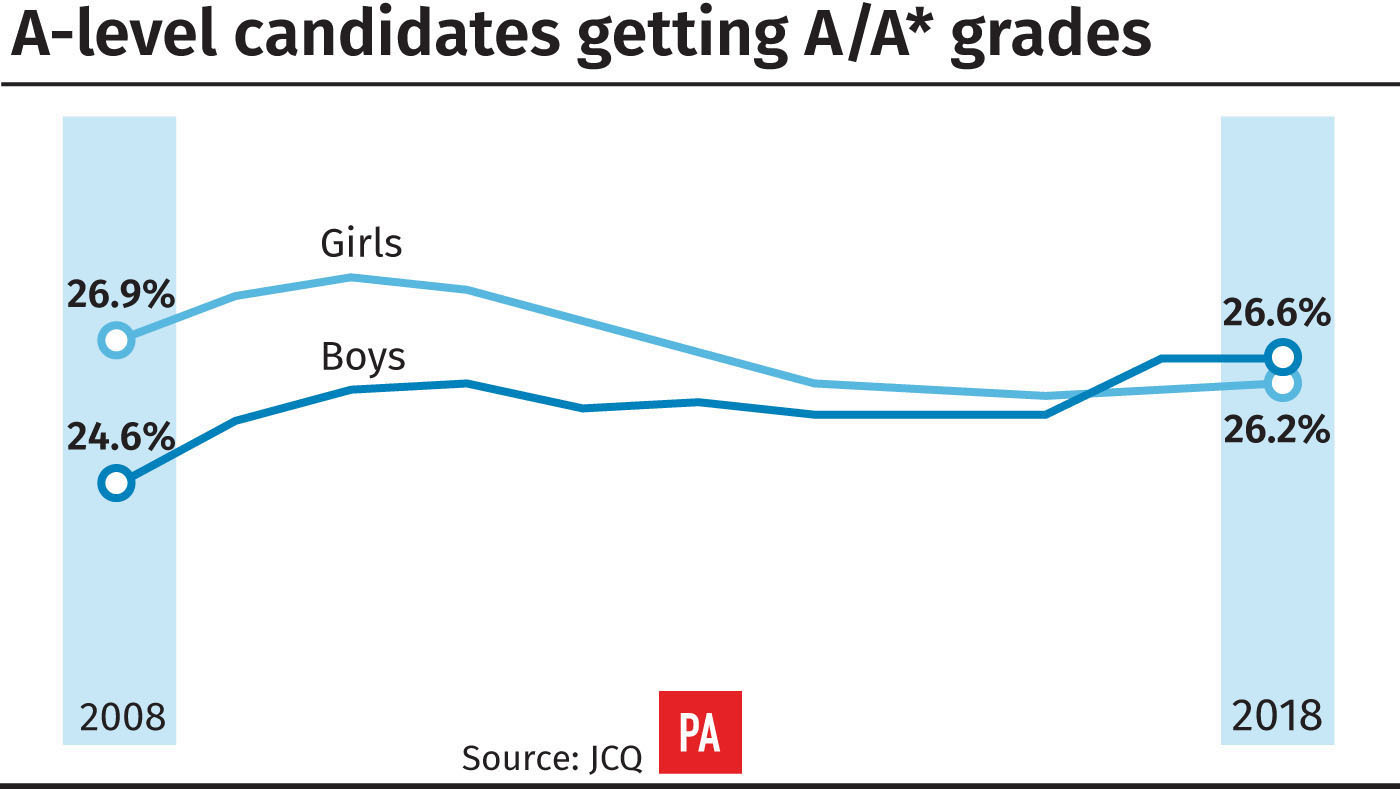 The A-level reforms apply to England only.
A subject breakdown shows that there were more entries for A-level Chinese this year than for A-level German.
In total, there were 3,334 entries for Chinese, up 8.6% on last year, while 3,058 students took German – down 16.5% compared with 2017.
Suzanne O'Farrell, curriculum and assessment specialist at the Association of School and College Leaders (ASCL), said: "We're seeing German just moving into extinction really. It is in severe decline."
French remains the most popular language with 8,713 entries, although this is down by 8% this year.