Veteran Ulster Unionist councillor Jim Rodgers is set to face a vote of no confidence over his chairing of a key Belfast City Council committee.
The motion has been proposed by Alliance Party councillor Michael Long over events surrounding bonfires in east Belfast in July.
There were rows over the height of a bonfire on the Bloomfield Walkway site in the run-up to July 11, when pyres across Northern Ireland are traditionally lit.
Belfast City Council took a high court action against the Department for Infrastructure, which owns the land, to compel it to remove the pyre.
However amid tense scenes, bonfire builders set it alight before police and contractors could move in to remove it.
Later, another bonfire at nearby Cluan Place was removed by contractors with police protection.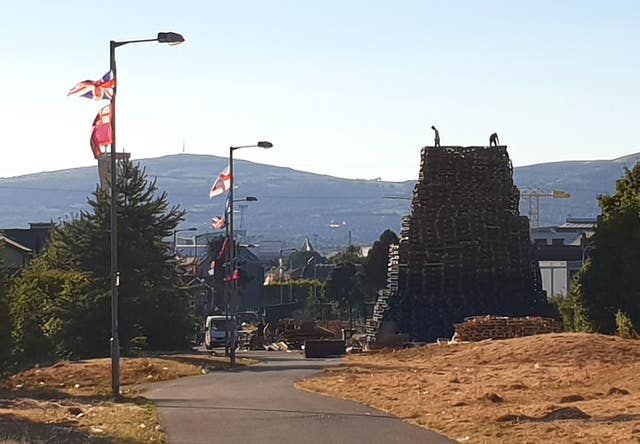 He has called on Mr Rodgers to apologise to them.
Mr Rodgers is the chairman of the Strategic Policy and Resources Committee on the council.
Mr Long said his party was also concerned about the number of special meetings of the committee that were called during the same period.
He has claimed that the number of meetings caused delays which made it "increasingly difficult to get decisions around controversial issues taken".
"The feedback I have received from both staff and councillors has been one of great disappointment in Councillor Rodgers, especially given the huge efforts staff members made during the period," he said.
"I therefore have decided to seek a vote of no confidence in the chair. If it passes, he should consider his position."
The motion of no confidence is set to be proposed at the next meeting of the committee, scheduled to take place on Friday morning.
Mr Rodgers has been elected to Belfast City Council since 1993 and has served as Lord Mayor twice.
He responded to the Press Association's request for a response by saying he does not feel it would be appropriate for him to comment.