Widespread confusion about cancer symptoms is leading to delayed diagnoses and irregular self-examinations, according to new research.
Two in five Britons have never checked for common cancers while a similar amount are unclear what to check for, a Bupa survey found.
One in two people in the UK will be diagnosed with cancer in their lifetime, but 42% are confused about what to check for when it comes to common cancers such as skin, bowel or lung.
The study found 45% said it is hard to remember the warning signs or physical changes they should look for, and as a result, two in five (38%) have never checked themselves.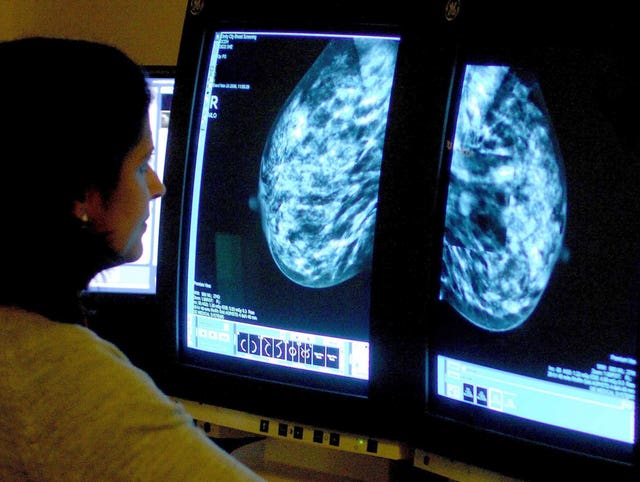 The findings show that awareness varies greatly between types of cancer, with 45% of women checking for breast cancer at least once a month and a third (34%) of men regularly check for testicular cancer.
Symptoms of bladder and pancreatic cancer are far less known and understood, however.
Bupa has created a simple Cancer Check-CUP guide, which suggests looking out for the acronym CUP – change, unexplained, persistent.
If anyone experiences all three signs they should seek medical advice.
Dr Luke James, medical director at Bupa UK Insurance, said: "Half the population is expected to be diagnosed with cancer in their lifetime making early diagnosis and treatment so important to improving someone's outcome.
"Survival rates continue to improve however many of us aren't looking for the symptoms of certain cancers, or can't identify them which is leading to delays in diagnosis.
"Our Cancer Check-CUP guide should help people check for possible signs of cancer and give them confidence to seek advice if they need it.
"If someone is worried about an unexplained or lingering symptom I'd encourage them to always get medical advice."
The poll saw Opinium Research survey 2,008 UK adults on behalf of Bupa.