The largest winter roost of common pipistrelle bats in the UK has been recorded in a fire-scarred stately home, the National Trust has said.
The discovery of 61 bats in stone crevices and arches of a balcony at Seaton Delaval Hall in Northumberland has revealed previously unknown information about the species' hibernation habits, the Trust said.
Seaton Delaval Hall was a grand 18th century baroque "party" house belonging to  the flamboyant Delaval family, hosting their costume balls, elaborate practical jokes and spectacular theatrical productions.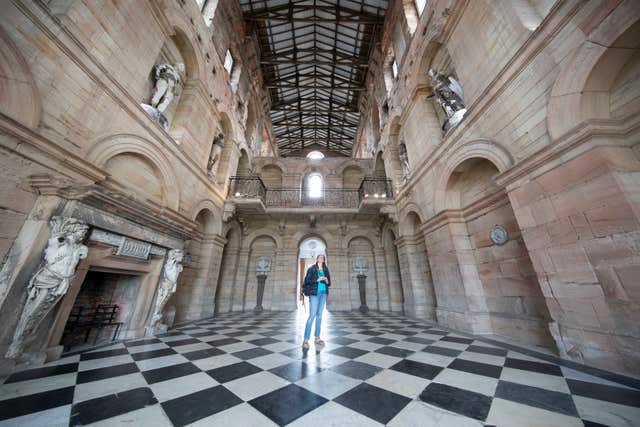 It has recently been awarded £3.7 million National Lottery funding for repairs and restoration, as well as moves to improve visitor facilities and bring its past to life.
An ecology survey carried out to assess whether it was possible to install new art and visitor information in the central hall of the building revealed the presence of more than 60 bats – with more thought to be hidden in crevices.
The National Trust's head of nature conservation David Bullock also expressed surprise the pipistrelles were choosing to roost in light and dry crevices, as he said most bats like cool, moist and dark hibernation sites.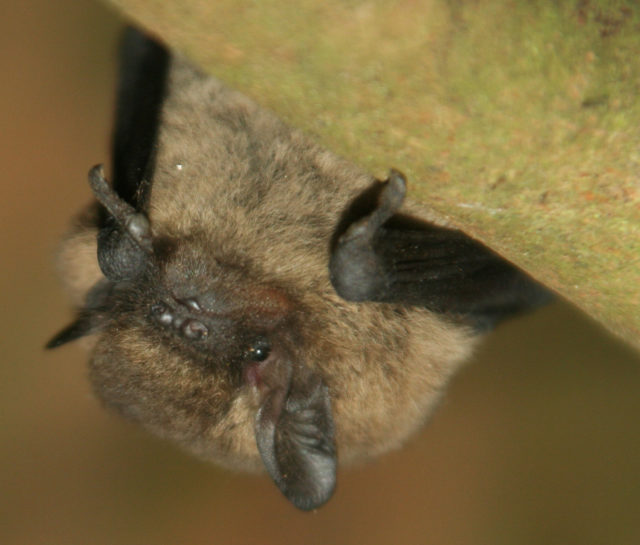 The installation of a new roof in the later 19th century made the space warmer and drier but still allowed bats access through crevices in the stonework.
Tina Wiffen, bat ecologist, said: "We discovered the bats when we were undertaking an ecological survey to assess the possibility of introducing new art and visitor information installations into the central hall of the building – a project being supported by the National Lottery.
"It's likely that even more bats are here, hidden in deeper crevices.
"As a result the site will now be even more closely managed and monitored to ensure that the bats can continue to use the hall as their winter roost."
Mr Bullock recently visited the hall to verify the findings, and said: "I've never encountered hibernating pipistrelles in such numbers before.
"The cavities in the stones in Seaton Delaval Hall's central hall provide one of the few known hibernation sites of what could be hundreds of bats.
"Most bats like cool, moist and dark hibernation locations.  In contrast, the pipistrelles residing in the central hall were in light and dry crevices."