Two in five GPs have personal experience of mental health problems, a survey has found.
Around 40% of almost 1,000 doctors questioned said they had dealt with issues such as depression, anxiety, bipolar or post-traumatic stress disorder.
Mental health charity Mind, which carried out the research, said GPs are working in stressful environments and should be given greater support.
Vicki Nash, head of policy and campaigns at Mind, said: "These figures are really concerning.
"We knew from talking to primary care staff that many of them were experiencing poor mental health but hadn't realised just how prevalent mental health problems were among GPs."
Many healthcare professionals appeared uncomfortable talking about mental health issues with their peers, she added.
The survey found less than half of GPs (48%) would turn to their colleagues for support if they experienced a mental health problem in the future.
Almost nine out of 10 (86%) said they would get support from families and friends, while 79% would go to their personal doctor.
The charity welcomed existing initiatives such as a confidential NHS support service for GPs, but called on the Government and NHS England to do more to help those affected.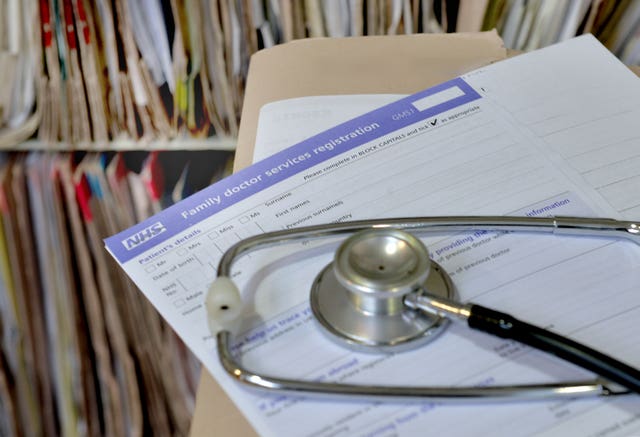 "When they feel well and supported, they can provide the best possible care for their patients.
"Working in healthcare doesn't make it any easier to talk about your mental health at work. In fact, concerns over fitness to practice can make it harder.
"It needs to be okay for health care staff to talk about their mental health."
Professor Helen Stokes-Lampard, chairwoman of the Royal College of GPs, said: "GPs, indeed most healthcare professionals, are renowned for putting their patients' health before their own.
"And given the intense pressures currently facing general practice, this very high proportion of GPs living with mental health problems is deeply concerning, but not a total surprise.
"It's a terrible irony that GPs, the gatekeepers of the NHS who spend their lives caring for others, are often suffering in silence about their mental health and don't feel as though they're able to reach out and ask for help.
"More needs to be done to solve the root cause of the untenable workload and pressures that GPs are dealing with, and that means more resources, and more doctors and practice team members working in UK general practice."
A Department of Health and Social Care spokeswoman said: "GPs are a vital part of the NHS and we recognise the pressures they face every day – that's why we're increasing investment by £2.4 billion a year by 2021 and recruiting 5,000 new doctors into general practice.
"The GP Health Service, launched in 2017, is a free and confidential mental health service for GPs, so they can get the help and support they need."