The head of a homeless advocacy group has said that the "enormous shortage" of housing in Ireland has left families sleeping on streets, tents and hostels in Dublin.
Father Sean Donohoe, co-director of Capuchin Day Centre in Dublin, was speaking at the second day of the World Meeting of Families (WMOF).
The Pope is to visit the Centre on Saturday as part of his visit to Ireland.
Founded by Capuchin Brother Kevin Crowley, the Centre's provides 1,000 hot meals a day, clothing and showers to the homeless in Dublin.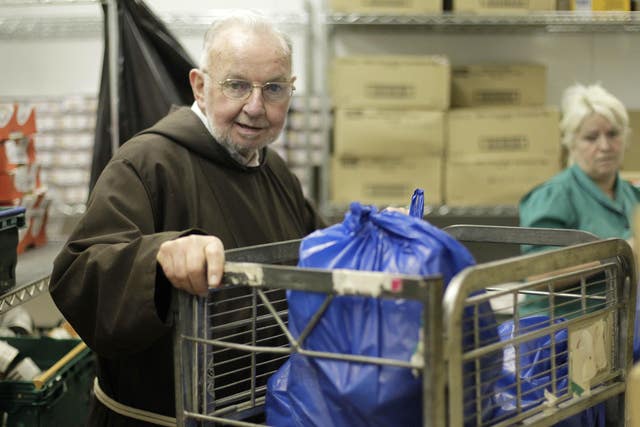 He was speaking at a panel discussion on homelessness entitled No Room At The Inn.
"There is an enormous shortage of housing in Ireland," he said.
"We have the homeless who are obvious to us, who sleep on our streets, in tents, in hostels and emergency accommodation and hotels.
"We have others who still live at home who, as young adults have lived at home for a long time and cannot afford to buy a house.
"There are people who are sleeping on sofas, they too are homeless although they are not included in Government statistics because they are deemed to have shelter.
"While there is no doubt there is a crisis, I'm also convinced there is a vibrant Christian response in our culture."
He told of the work of the Capuchin Centre and its aim to provide food and shelter for the homeless.
"In the centre we have a doctor, a nurse, a dentist, a family social worker and hairdresser."
"We cannot solve the homeless problem in our country, we can help ease the situation for those who have nothing."
Also speaking at the event was Conor Hickey, chief executive of Crosscare, a social support charity of the Catholic Archdiocese of Dublin, who said that homeless families did not exist three years ago.
He added: "Traditionally homeless is associated with an individual who might have a number of problems.
"Families who, through economic problems of no control of their own, found themselves struggling to find somewhere to live."
The WMOF will run for five days where thousands of pilgrims will take part in the pastoral congress.
Families and individuals will attend workshops, panel discussions and exhibitions.