Edinburgh councillors have revoked the Freedom of the City granted to Burmese leader Aung San Suu Kyi.
The honour, the highest in the city, was awarded to the Nobel Peace Prize winner in 2005 in recognition of her "personal courage and relentless pursuit of justice".
Ms Suu Kyi, who lived under house arrest for years for her pro-democracy activism, has been accused of failing to speak out over violence against the Rohingya people in Burma in her role as state counsellor.
A motion was lodged by Edinburgh Lord Provost Frank Ross at a meeting of the full council, calling for the honour to be removed.
It noted "the ongoing humanitarian crisis in Northern Rakhine and in the refugee camps of neighbouring Bangladesh" as well as calls from the United Nations, Amnesty International and international governments to stop the violence.
Mr Ross said: "It has been 10 months since this chamber discussed the status of this award for Aung San Suu Kyi.
"It did so in the light of the humanitarian crisis in Myanmar (Burma), which was and continues to be broadcast around the world.
"At that time this chamber instructed me to write to Aung San Suu Kyi, making it very clear that as a recipient of the Freedom of our City, we urged her to use her powers to alleviate this human crisis."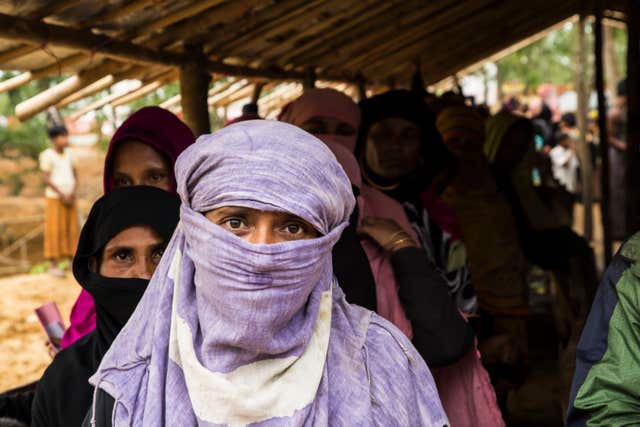 "This award is granted rarely and only to those individuals who are held in the highest esteem by the citizens of Edinburgh. It was presented to Aung San Suu Kyi in recognition of her personal courage and relentless pursuit of justice.
"I no longer believe her receipt of this award or the reasons it was presented are appropriate or accurate. It is not a decision we take lightly to revoke the honour granted to her in 2005."
Other cities including Oxford, Glasgow and Newcastle have also acted to strip Ms Suu Kyi of similar honours.