Here are the main figures in Thursday's GCSE results:
– The proportion of entries receiving the top grades (A/7 or above) has risen to 20.5%, up 0.5 percentage points on last year and back to the level of 2016. This is the first year-on-year rise for A/7 entries since 2011.
– 66.9% of entries received a C/4 grade or above, an increase of 0.6 percentage points on 2017 and back to the level of 2016. It's the first year-on-year rise for C/4 entries since 2015.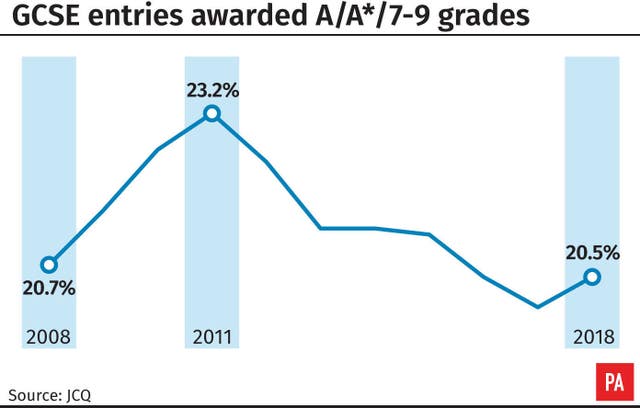 – The gap between girls and boys getting grade C/4 or above has narrowed since last year. 71.4% of girls got C/4 or higher, compared with 62.3% of boys, a gap of 9.1 percentage points. Last year the gap was 9.5 points.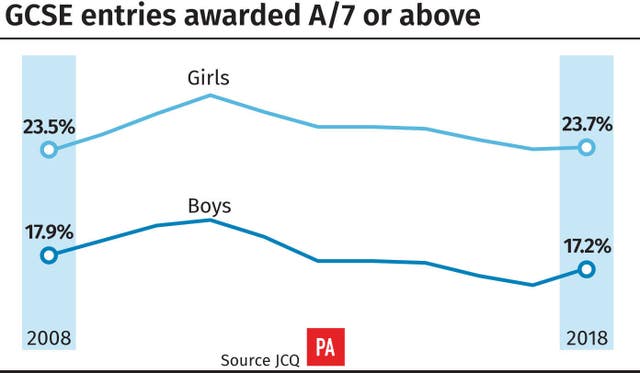 – The most popular subject this year was Science: Double Award with 801,080 entries, followed by Mathematics (747,169) and English (733,085). The least popular subject was Manufacturing with 143 entries.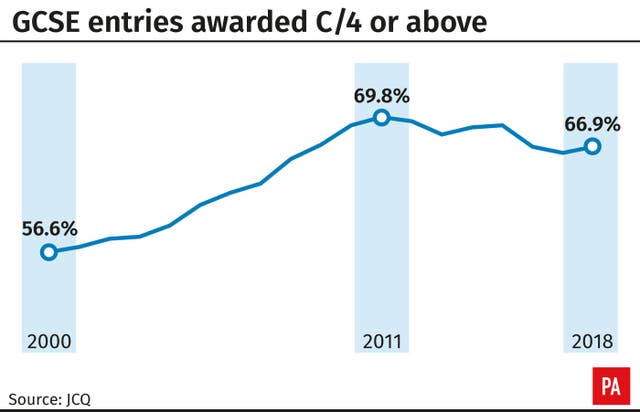 – In total there were 5,470,076 entries for the exams, up 12,750 on last year (a rise of 0.2%).