Two men who converted imitation guns from the Czech Republic into live firearms and sold them into the UK criminal underworld have been jailed.
Firearms supplied to gangs by Matthew Harwozinski, 29, and Ricky Garner, 48, have been linked to multiple shootings – including one at a McDonald's restaurant in Luton and another in Romford, east London, in circumstances which amount to attempted murder, Luton Crown Court heard.
James Lachkovic, prosecuting, said Harwozinski imported more than 80 blank-firing handguns and 1,800 rounds of blank ammunition from the Czech Republic under a false name between May 2017 and January 2018.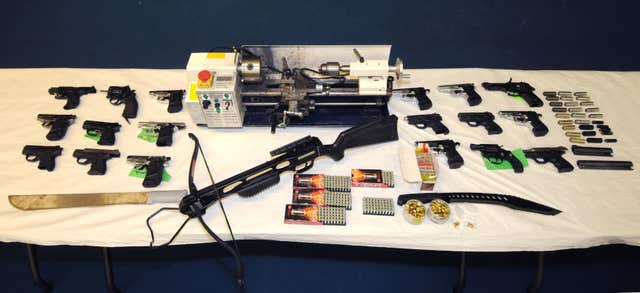 The blank firearms are legal in the Czech Republic, but their possession is illegal in the UK given the way they work, Bedfordshire Police said.
Guns were sold to at least one Luton-based gang, and their weapons and ammunition have also been recovered in London and the West Midlands.
The two men, both of Abbey Fields in Elstow, near Bedford, admitted to their roles at an earlier hearing and were sentenced by Judge Andrew Bright QC at Luton Crown Court on Friday.
Harwozinski, who admitted importing and converting firearms, manufacturing ammunition and possessing firearms with intent to enable others to endanger life, was sentenced to life in prison – and must serve a minimum of 11 years and eight months before being considered for release.
Garner, who admitted converting the weapons, manufacturing ammunition and possessing ammunition without a firearms certificate, was jailed for 20 years and three months and must serve up to half of this in prison and the rest on licence.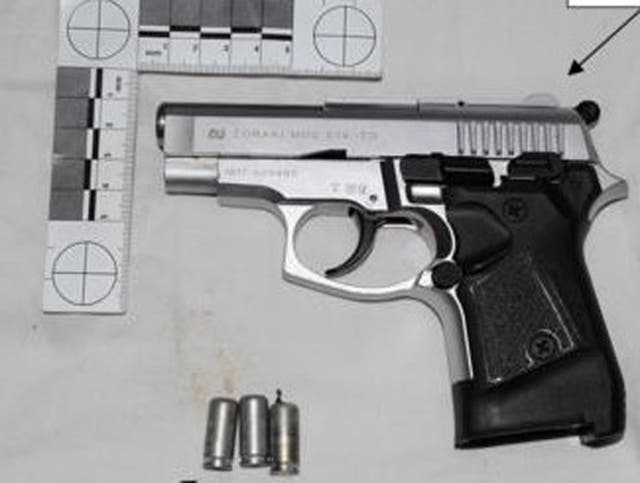 The weapons were linked to a shooting at a McDonald's in Marsh Road, Luton, in October 2017, where a shot was fired into the restaurant's window – and a separate incident in which shots were fired through two car windows in Tower Road in the town in December 2017.
No-one was injured in either incident.
Police said bullets found at the scene of a shooting in Romford, east London – in circumstances amounting to attempted murder, match the weapons supplied by Garner and Harwozinski
Weapons were sold for between £1,500 and £2,000, estimates suggest, with buyers having to return to Garner and Harwozinski for their unique ammunition.
Inspector Justin Dipper, from Bedfordshire Police's Serious and Organised Crime Unit, said after the  hearing: "The fact these weapons have been repeatedly fired in public shows the huge danger Garner and Harwozinski placed innocent people in, and we are glad the court has responded with such strong sentences for those involved in organised crime."
The court heard both men had been under pressure due to drug debts.