The Pope will be offered a final taste of Ireland if he samples soda bread on his flight home to Rome.
Chefs for the Republic's flag-carrier airline Aer Lingus will provide a traditional menu on EI2408 from Dublin on Sunday evening.
Even the mozzarella cheese will have an Irish twist as it is produced by Co Cork company Toons Bridge Dairy. The butter is also sourced from the southern-most county, from Glenilen farm.
The pontiff can choose between baked smoked salmon with braised savoy cabbage or a more Mediterranean basil pesto risotto with summer vegetables.
A passion fruit mousse will be offered for dessert.
The papal delegation travelled to Ireland with Alitalia.
Aer Lingus provided the quick hop from Dublin to Knock airport in Ireland's west, where the pontiff is visiting Knock shrine on Sunday.
Altogether, 16 cabin crew will service the Aer Lingus flights, led by Joan O'Neill and Jackie Bailey, who joined the airline in 1979, the year it carried Pope John Paul II on his trip to Ireland.
A papal coat of arms has been applied to the plane's exterior, divider curtains installed as well as loud speakers for an onboard press conference to be held on the fight back to Rome.
The papal flag and Irish tricolour will be flown from the cockpit for push back and landing in Dublin and Knock.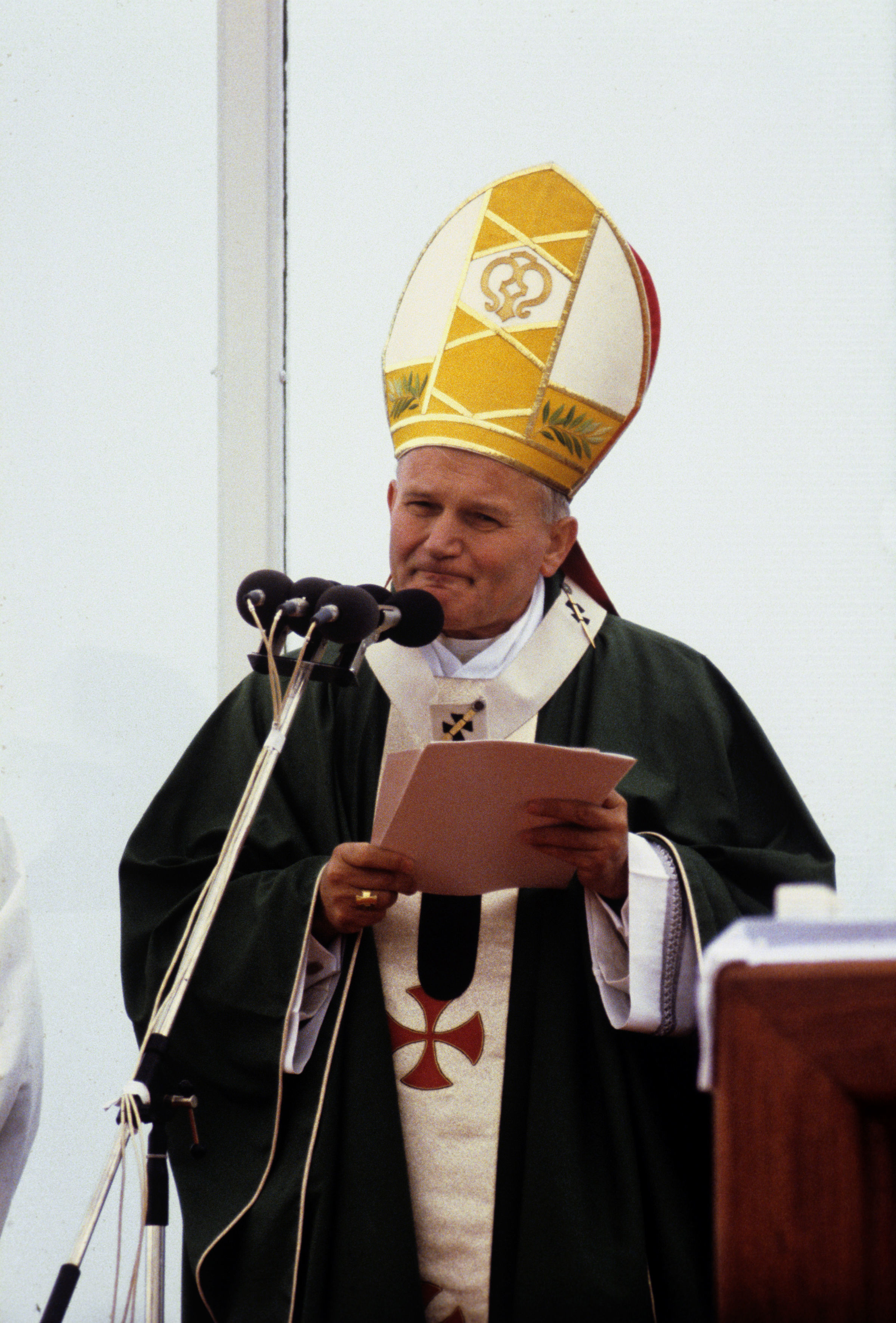 Papal blessings will be made as the delegation enters new airspace.
The flight will accommodate 126 guests, including key members of the Vatican, security staff and journalists.
Aer Lingus will present Pope Francis with a model of the airline's first aircraft, a De Havilland DH84 Dragon EI-ABI, a replica of the Celtic Crucifix of Athlone, which was on board the aircraft which carried Pope John Paul II in 1979.
The cross is one of the earliest Celtic Christian crosses found in Ireland and dates from around 800AD.
Aer Lingus will also make a donation to the Capuchin Day Centre for the homeless, which the Pope is visiting on Saturday.