Charity worker Nazanin Zaghari-Ratcliffe has bid goodbye to her daughter and voluntarily returned to prison in Iran after an emotional family reunion.
Richard Ratcliffe said his wife's lawyer had been attempting to get her three-day release from Evin prison on furlough increased to a longer period on Sunday.
The British-Iranian mother was released from the Tehran jail on Thursday and has been staying with family outside the capital.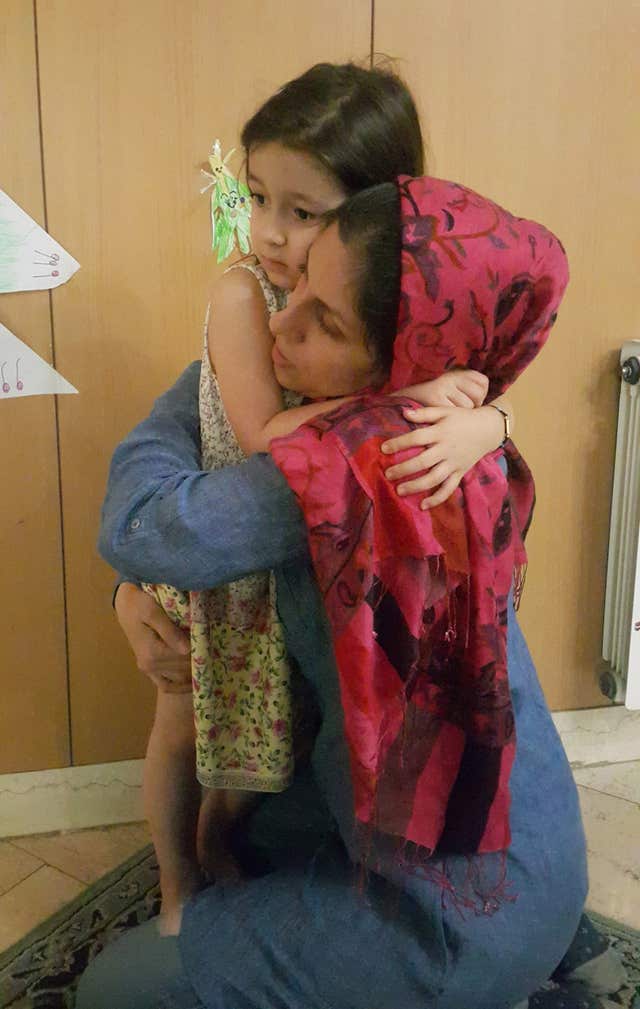 Foreign Secretary Jeremy Hunt said he had spoken to Iran's foreign minister Mohammad Javad Zarif on Friday but that "clearly wasn't enough".
Vowing to continue the fight, he tweeted: "Looks like Iranian legal system is impervious to the simple fact at the heart of this: an innocent woman is desperate to be reunited with her family."
Mr Ratcliffe said the prosecutors office told his wife she would need to return to the prison "for a few days or a week" to wait for a key signature.
She decided to go back voluntarily with her "head held high" rather than be "dragged out of the house in front of her baby", he said.
Mrs Zaghari-Ratcliffe's four-year-old daughter, Gabriella, cried when she realised her mother was leaving.
He said: "She [Nazanin] promised Gabriella that the next time she saw her it would be forever not just for a few days, for proper freedom, not just for furlough.
"And next time they will go back to London to be with daddy."
Mrs Zaghari-Ratcliffe, from Hampstead, north London, was sentenced to five years in jail after being accused of spying by Tehran's Islamist regime.
She denies the allegation and said she was on holiday in Iran to allow her daughter to spend time with relatives there.
Gabriella has been staying with family since Mrs Zaghari-Ratcliffe, who works for the Thomson Reuters Foundation, was detained at Imam Khomeini airport in April 2016.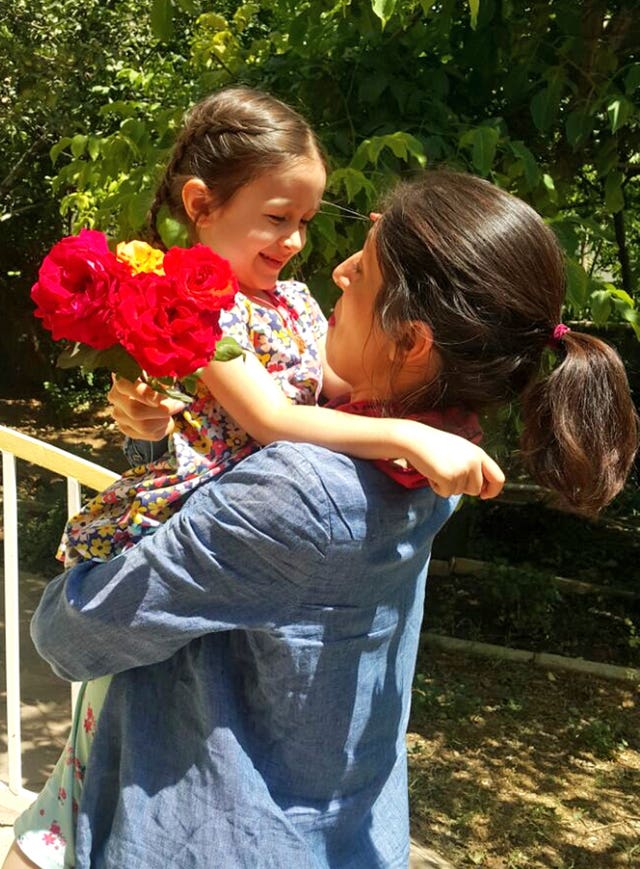 She was later told the permit had not been signed off and must return to prison "for a few days or a week" while this was sorted.
Mr Ratcliffe said the British embassy had been informed of the decision but had reported hearing no mention of the charity worker needing to return for a few days to wait for a signature from the Iranian authorities.
Earlier on Sunday, Mrs Zaghari-Ratcliffe went to the prosecutors office with her daughter where she was warned not to do anything to jeopardise her chances of longer-term release, he said.
He said: "She was shivering and shaking and crying – and said: 'How can you take me away from my baby, when she needs me?'.
"Gabriella was crying and sucking her thumb – she didn't want her mummy to go back."
Kate Allen, Amnesty International UK's director, said: "This is a crushing disappointment.
"There were real hopes that not only would her three-day furlough be extended, but that her permanent and unconditional release was also just around the corner."
Labour MPs Tulip Siddiq, who represents the part of London where Mrs Zaghari-Ratcliffe is from, and Emily Thornberry also shared their dismay.