Warmer temperatures and spells of sunshine rolled in for Bank Holiday Monday after a blanket of rain put a dampener on the long weekend.
Mumbles Head, near Swansea, had 40.2 millimetres of rain and Cardiff saw 38.2 millimetres as Wales "bore the brunt" of the downpours on Sunday, according to Met Office meteorologist Craig Snell.
There were "many parts which saw a decent amount of rain" with the south west of England getting 30 millimetres while the the south east had 10 millimetres.
Heavy rain on Sunday had forced the cancellation of the Silverstone GoPro British Grand Prix MotoGP.
Silverstone managing director Stuart Pringle made a personal apology, in an online post, after race fans were "subjected to the most extraordinarily long wait in the foulest of British weather conditions which ultimately resulted in no race at all".
He said that a hoped for break in the weather did not arrive and the riders decided not to race as the conditions were not going to be right to race.
Revellers were also soaked at the Notting Hill Carnival in London.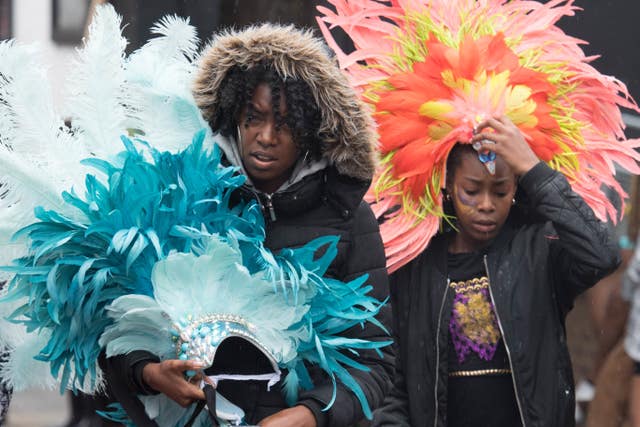 Mr Snell said: "It is not going to be a completely dry day.
"There is still going to to a scattering of showers across the northern and central parts of the UK but it will be a vast improvement."
Meteorologist Helen Roberts said Monday is "looking like a much better day" in comparison, with temperatures expected to reach the high teens and low 20s for many.
She added: "Certainly the feel of things will be much better, it will certainly feel warmer.
"There will be a fair amount of cloud around but with bright spells as well. A few showers possible, but a good deal of dry and fine weather for many."