A drier Bank Holiday Monday salvaged the long weekend after a soggy Sunday meant a washout for much of the UK.
Torrential downpours had blanketed the country but just 24 hours later holidaymakers flocked to Bournemouth beach and revellers at Notting Hill Carnival enjoyed a balmy 19C (66.2F).
The mercury reached 20C (68F) in Suffolk, the Met Office said, which is around the average for this time of year.
Wet weather is forecast to return for northern and west parts of Scotland as well as Northern Ireland on Tuesday, but the predicted maximum rainfall of around 15mm is far short of the 40.2 mm which fell in Mumbles Head, near Swansea on Sunday.
Heavy rain on Sunday had forced the cancellation of the Silverstone GoPro British Grand Prix MotoGP.
While party-goers were also soaked at the annual carnival in west London on day one, Monday saw better conditions for dancers as well as those watching along the  colourful parade route.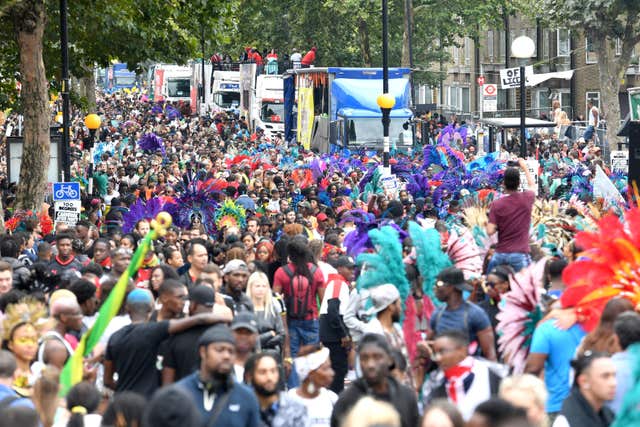 Meteorologist Rachael West said: "The general trend over the next few days will see a fair amount of dry weather."
She added that this week will see "fairly subtle changes but certainly feeling a little bit warmer by the weekend".