A heart surgeon barred from working at an NHS hospital after a "bullying" allegation is preparing to return to work after winning a High Court fight.
Professor Marjan Jahangiri took legal action after being excluded by bosses at St George's Hospital in Tooting, London, pending a disciplinary investigation.
She wanted to be allowed to return and complained of a breach of contract.
Mr Justice Nicklin on Tuesday said he was not satisfied that exclusion had been necessary and said it was "strongly arguable" that the decision to exclude was irrational.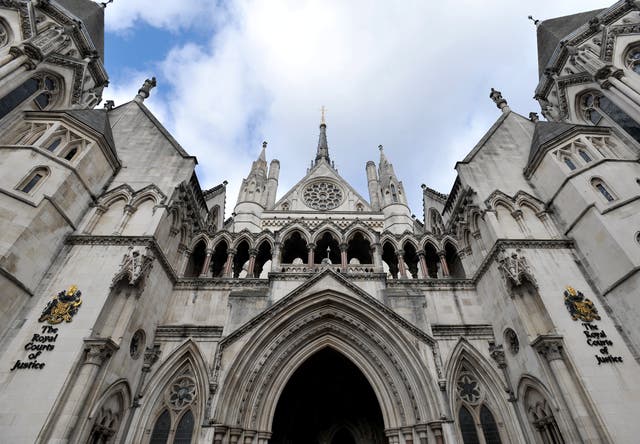 The judge, who described Prof Jahangiri as a "leading heart surgeon" and said she had pioneered a form of surgery, had analysed evidence at a High Court hearing in London.
"I am delighted with today's judgment and very much look forward to returning to my patients," said Prof Jahangiri after the ruling.
"My priority, as it has always been, is combining excelled patient care with research and training."
She added: "I am devoted to the NHS."
Jacqueline Totterdell, chief executive at St George's University Hospitals NHS Foundation Trust, said: "We are disappointed by the judgment issued today, but understand and respect it.
"We welcome that this ruling is not about guilt or exoneration and the judge made no finding on the facts being investigated.
"He has said that the exclusion process was not appropriate, but has allowed the trust to continue its investigation into very serious issues raised."
Mr Justice Nicklin explained how an internal investigation had begun after a hospital boss received an email from an employee in March.
The employee had alleged that Prof Jahangiri had "shouted at a nurse", "prioritised a private patient over an NHS patient".
Bosses said the employee had "given evidence in relation to alleged bullying".
Research had indicated a rise in the mortality rate amongst patients being treated at the hospital's cardiac surgery unit.
Bosses were also concerned about the working relationship between the six heart surgeons in the unit, and about an "allegedly dysfunctional environment".
They had asked a human resources consultant to stage a review and thought that the employee who made the "bullying" allegation about Prof Jahangiri might give evidence during the review process.
They had excluded Prof Jahangiri in early August after she was accused of "indirectly" approaching the employee.
Bosses had been concerned that there had been an attempt to "influence a potential witness" involved in the review.
Prof Jahangiri denied the allegation.
Mr Justice Nicklin said Prof Jahangiri had demonstrated that she had "strong grounds" upon which to contend that exclusion had been a breach of contract.
But he said he had focused on the exclusion issue and said those findings were "provisional and interim".
He said issues would have to be "finally adjudicated upon" at a trial.
The judge also said Prof Jahangiri felt "unfairly targeted" and argued that hospital bosses' actions "explicable only" on the basis of a "campaign" against her.
But he said it was impossible for him to make such findings at this stage of the litigation.
He said "such findings" could only be made after a "proper consideration" of evidence at a trial.
A spokeswoman for Prof Jahangiri said late on Tuesday that the next hearing in the case was expected to be a final trial.