A stretch of coastline has been transformed into a haven for rare animals, birds and wildflowers after traditional 1940s-style farming methods were adopted.
National Trust staff and volunteers spent a year using "strip field" methods to transform 45 hectares of farmland at Worms Head in Rhossili, South Wales.
Four rangers and 80 volunteers have recreated the 12th century patchwork of fields on The Vile, creating 2,000 metres of new banks and hedges.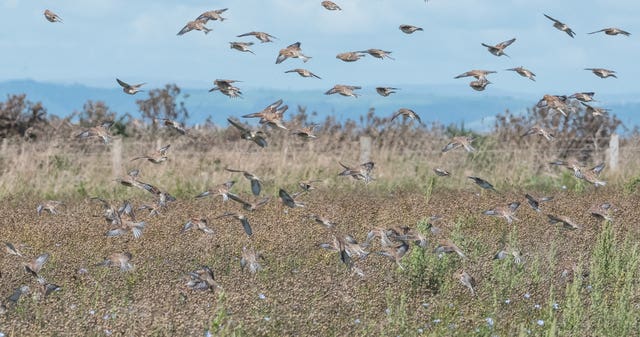 Instead of just six fields, there are now 17 which have been purposely planted with specially selected flowering crops to include 400,000 sunflowers, poppies, lavender and lupins, which punctuate the crops of millet, wheat, oats, buckwheat, spelt, linseed and barley with ribbons of vibrant colour.
These crop fields are now a haven for scarce wildflowers, such as cornflower and corn marigold.
Just two years after the project started, the stretch of coastline has been restored to its former glory and boasts a stunning array of rare birds such as the grasshopper warbler, common linnet and hen harriers.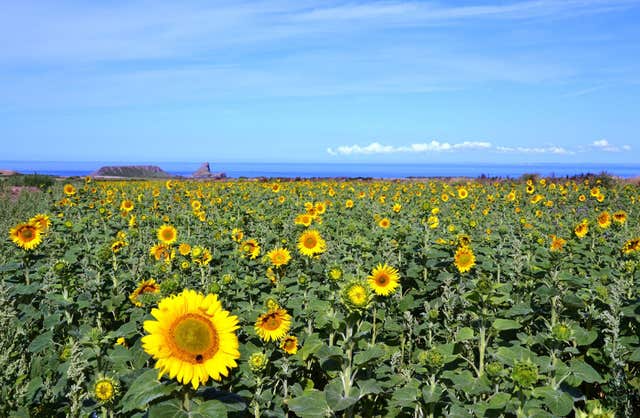 It is hoped this approach to farming could be used by larger, more intensive farms.
The team has also created 1km of new pathways across The Vile to encourage visitors to see the new crops and wildlife.
Alan Kearsley-Evans, countryside manager for the National Trust, said: "It's fantastic to see such results in just the first year to returning to this way of farming.
"We have simply reverted to farming sustainably, like we did back in 1945, and with astounding results.
"It doesn't cost us any more – in fact, in time it will save us money as we won't need to rely on any other inputs – our method of crop rotation and harvesting actually makes the crops self-controlling.
"Every crop has been planted for a reason, with wildlife the outright winner, with each field benefiting a vast variety of invertebrates and birds throughout the year.
"We know that our farm is very small, but the principle of what we're doing and the results could be applied to large, intensive farms.
"We aim to prove in a few years just how viable this method is and to showcase the many benefits it delivers."