Endurance swimmer Lewis Pugh is set to complete his 330-mile swim along the length of the English Channel as he urged the Government to better protect UK waters.
Environment Secretary Michael Gove will welcome the British swimmer to Dover, Kent, on Wednesday after a gruelling seven week-long swim.
Mr Pugh's "The Long Swim" will come to an end at Shakespeare Beach after he set off from Land's End in Cornwall in swimming trunks, cap and goggles on July 12.
His campaign, which he anticipated would be his "toughest" swim yet, aims to highlight plastic waste entering the seas.
The environmental campaigner and UN Patron of the Oceans also took part in beach cleans along his journey, organised by marine conservation charity Surfers Against Sewage.
Before setting off, he warned of a "shocking" figure which said just seven square kilometres of 750,000 of UK coastal waters were fully protected.
He earlier told the Press Association: "My message is going to be very, very simple: our oceans are in crisis.
"Unless we take real, serious action now, it's very difficult for me to see how they can recover.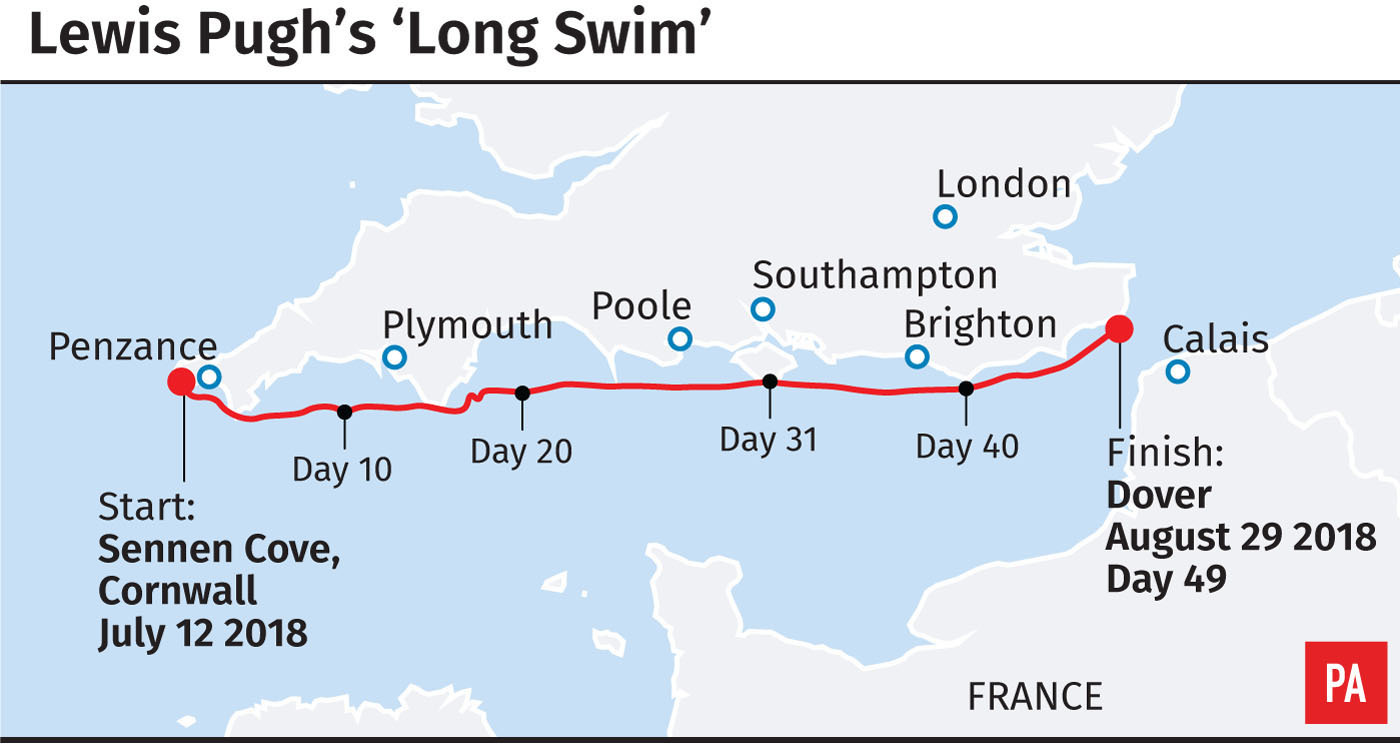 His swim has been observed and verified by the Channel Swimming Association.