A former Royal Marine has become the first blind person to row the Pacific Ocean.
Steve Sparkes, 57, completed a gruelling 2,400 miles in a rowing boat from Monterey, California, to Honolulu, Hawaii, in just 82 days.
Falkland's War veteran Mr Sparkes was medically discharged from the Armed Forces after a diving accident damaged his eyesight, and set himself the target of rowing the Pacific to inspire other injured veterans.
He said he was "elated" but "exhausted" after finishing the Great Pacific Race on Tuesday, after experiencing weeks of extreme weather and only a cramped cabin for protection.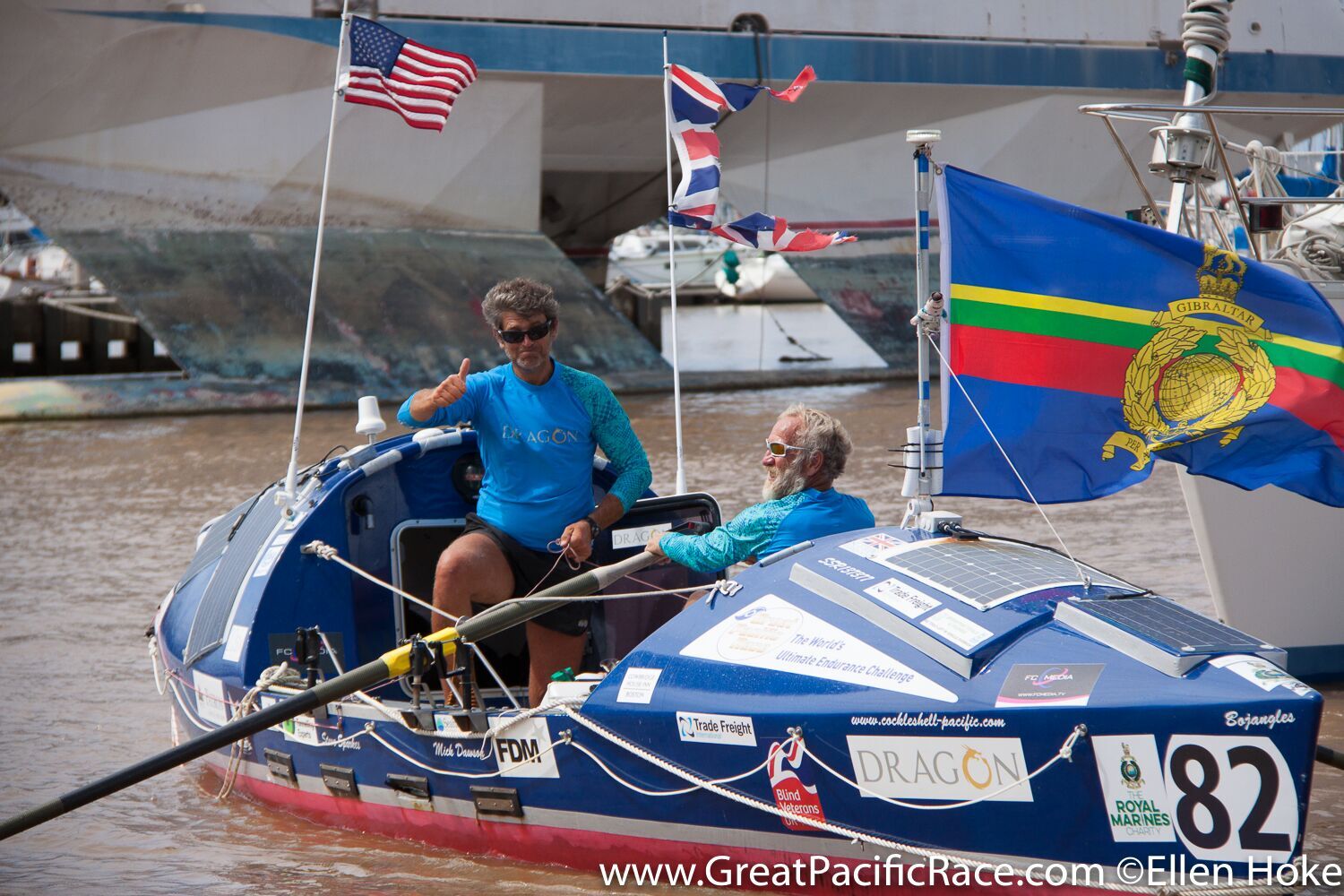 Mr Sparkes, from Devon, said: "I'm not jumping around because I'm exhausted. But inside I am elated. It's been amazing.
"This has been phenomenal for me, and I wouldn't have done it without Mick.
"It was very hard. At one point we didn't see the sun for about 30 days because of the weather.
"We got hit by some serious storms, including Hurricane Lane, and our boat semi-capsized. We also lost two sets of oars, so we finished with short oars which cost us time.
"I think this shows if you put your mind to it you can do anything."
The pair had to contend with the Category 5 hurricane just miles from the finish line in Hawaii, after facing giant waves, rain and thunderstorms during their 12 weeks onboard.
Their team, Cockleshell Pacific Endeavour, finished in third place at 7.54am local time.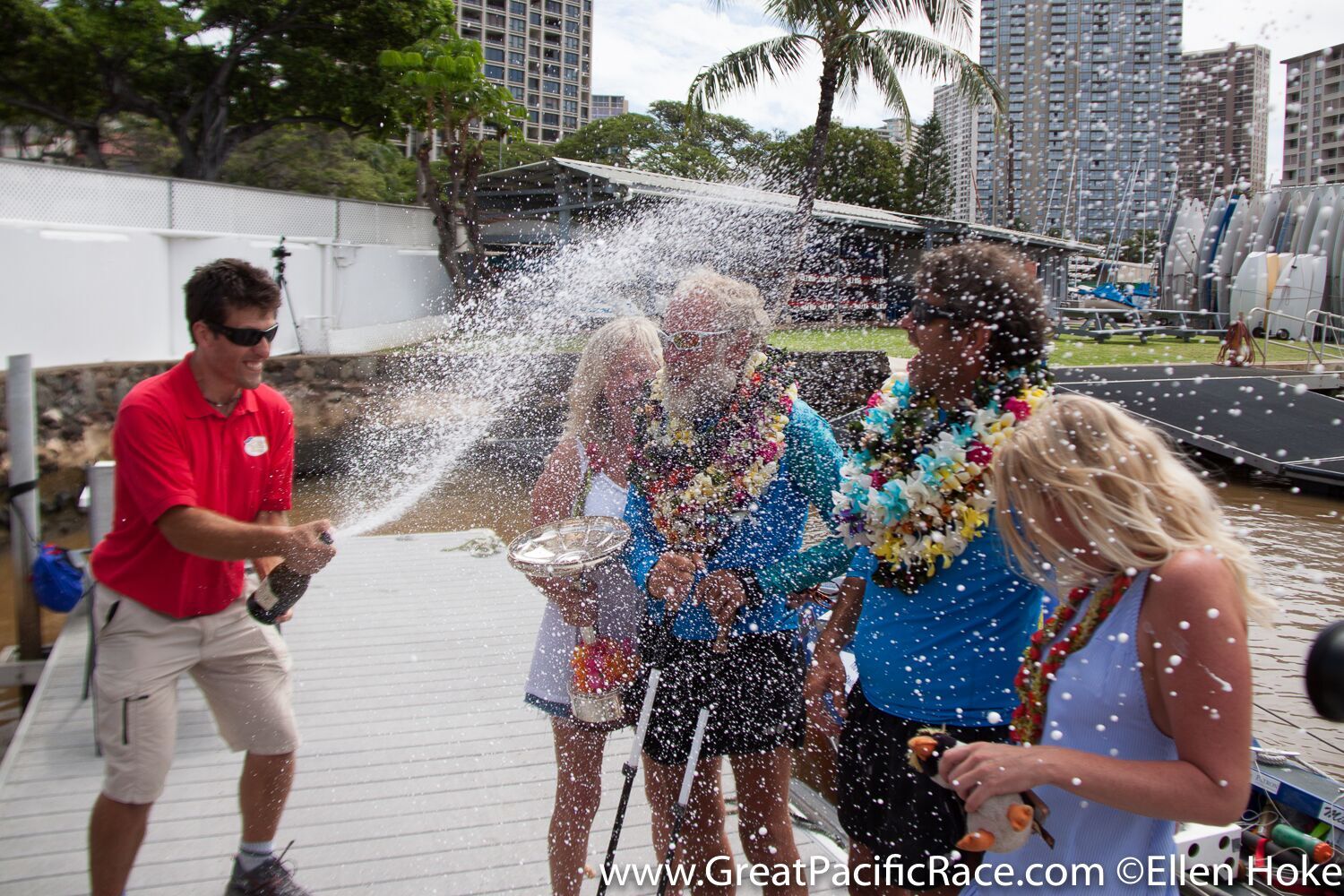 He said he experienced a lack of support for injured veterans at the time he left the Armed Forces, but was tracked down 10 years later by charity Blind Veterans UK while he was living in Malta.
The charity flew Mr Sparkes back to the UK and provided him with training and support to help him deal with his condition.
His successful attempt to become the first blind person to row the Pacific Ocean has so far raised £11,500 for the charity, as well as the Royal Marines Charity.
Mr Sparkes struck up a friendship with his rowing partner after a chance meeting at Mr Dawson's local pub, The Coach House, Rottingdean, near Brighton.
Their 21.5ft-long, carbon fibre ocean rowing boat, nicknamed Bojangles, was the same one used by Mr Dawson when he and boat partner Chris Martin became the first people to complete a 7,000-mile row across the North Pacific from Japan to San Francisco.
Mr Dawson said: "Not many people could have done what Steve did.
"I was so impressed with him. How could I not be?
"Mentally this was possibly the hardest row I've undertaken. We had major weather challenges to deal with."
To donate to the charities visit www.cockleshell-pacific.com or https://uk.virginmoneygiving.com/Cockleshell-pacific