A supersonic stealth jet has completed its first test flight armed with British missiles.
The Ministry of Defence confirmed the milestone means its F-35 Lightning jet is a step closer to operations on the front line.
Defence minister Stuart Andrew revealed the test flight on a visit to a Welsh site set to become the repairs base for the F-35 aircraft.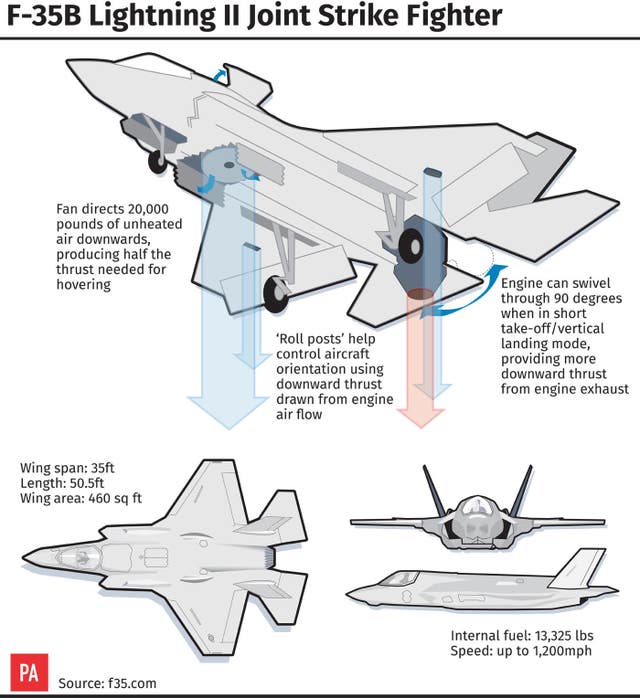 "Exceptional engineering from the UK is not only helping to build what is the world's most advanced fighter jet, but is also ensuring it's equipped with the very best firepower.
"This flight by a British pilot, in a British F-35 jet with British-built weapons, is a symbol of the major part we are playing in what is the world's biggest ever defence programme, delivering billions for our economy and a game-changing capability for our armed forces."
Mr Andrew was speaking at the Defence Electronics and Components Agency (DECA) in Wales, which is set to become a global repair hub for F-35 systems.
British companies are building 15% of the 3,000 F-35s planned, with an estimated contribution of £35 billion to the UK economy and 25,000 British jobs.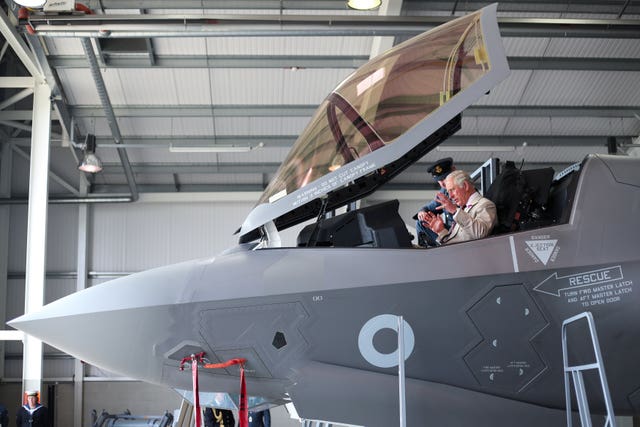 The trials saw the jet armed with Advanced Short Range Air-to-Air Missiles (ASRAAM) built by MBDA in Bolton, which are effective against aircraft ranging in size from large multi-engine aircraft to small drones.
The F-35B Lightning multi-role fighter jet is the first to combine radar-evading stealth technology with supersonic speeds and short take-off and vertical landing capability.
The fighter jets will be jointly manned by the Royal Air Force and the Royal Navy and can operate from land and sea, forming a vital part of Carrier Strike when operating from the Queen Elizabeth class aircraft carriers.
The Royal Navy aircraft carrier HMS Queen Elizabeth is setting sail to the US to carry out flight trials with the supersonic jet.
RAF Marham-based 617 Squadron will carry out its own weaponry flights in the next few months.