Hamilton creator Lin-Manuel Miranda has said it is "surreal" to host the Duke and Duchess of Sussex at a charity performance of his hit show because Harry is a descendant of a leading character.
Harry and Meghan sat among the audience in the royal circle in London's Victoria Palace Theatre for the musical on Wednesday evening.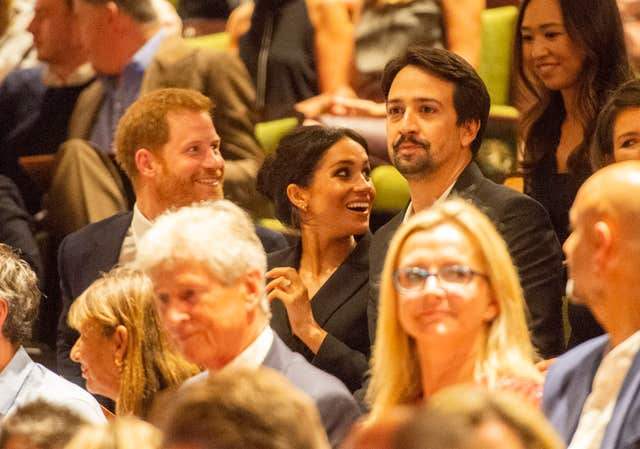 The hip-hop biography of US founding father Alexander Hamilton pokes fun at the British monarchy and features King George III as a main character.
Ahead of the show, Miranda spoke to the royal pair about the distant relation during their first meeting.
Miranda told reporters: "The prince's sixth-great-grandfather is a character so that'll be fun and surreal for all of us.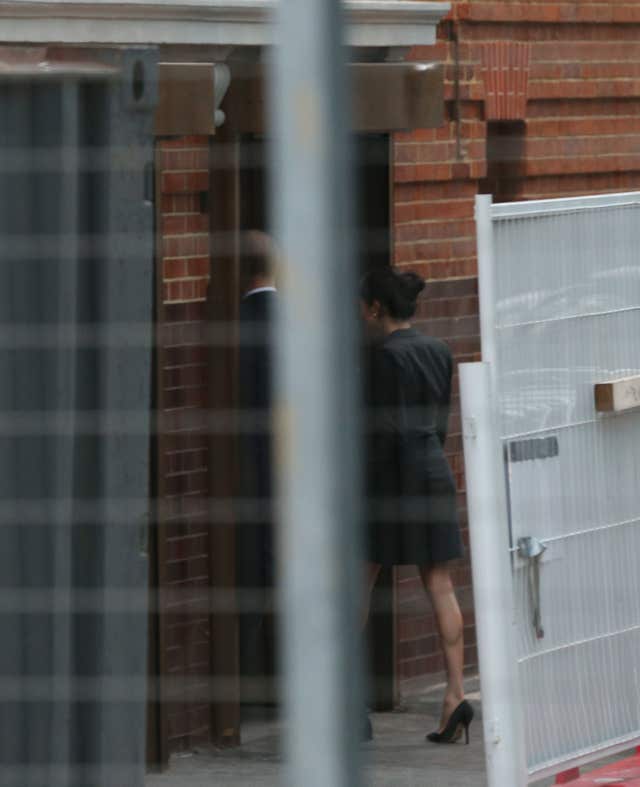 "That's very exciting and I'm very curious to see their reception."
Miranda and wife Vanessa Nadal laughed with Meghan and Harry, both dressed all in black with the duchess wearing Judith & Charles.
Harry thanked Miranda for the charity performance.
"Honestly, this is a huge deal to us and it's going to be a fun night," Harry told him.
Laughing, he added: "I'm sorry you've got to watch it again."
Meghan, who has watched the show both sides of the Atlantic while Harry has seen it once in London, said audiences' responses are "so different" between the UK and the US.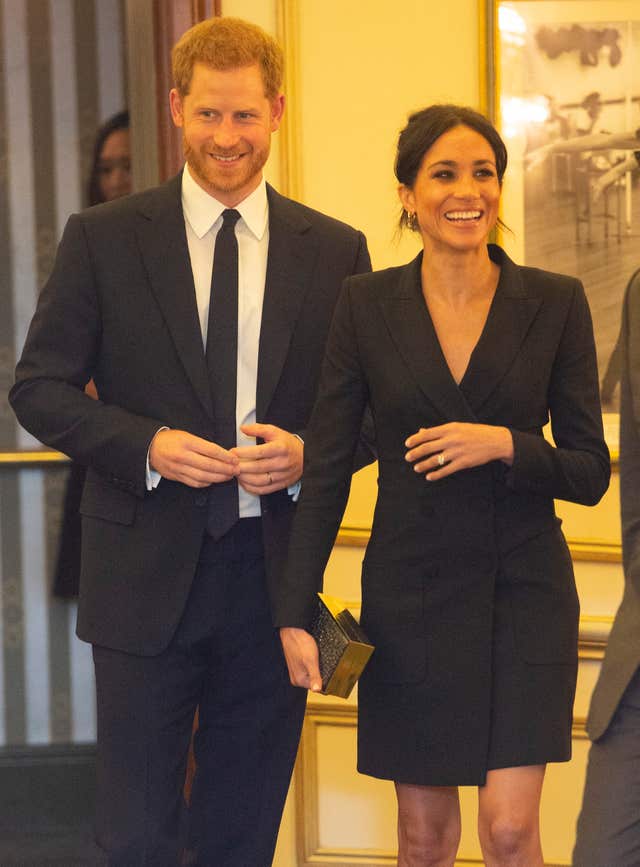 Miranda and Harry will give speeches after a performance of the show that has won a host of awards and plaudits.
They will also meet members of the cast and the charity, which he formed with Prince Seeiso of Lesotho after his gap year there.
Sentebale works to improve prospects for children and young people affected by HIV in southern Africa.