A finance manager for Kensington and Chelsea Council has admitted defrauding around £60,000 from the Grenfell Tower victim fund.
Jenny McDonagh used pre-paid credit cards meant for survivors of the tragedy to withdraw a total of £62,000 over a 10-month period.
She spent the funds on trips to Dubai and Los Angeles, expensive dinners and online gambling.
The 39-year-old pleaded guilty to two offences of fraud, one of theft and another of concealing criminal property at Westminster Magistrates Court on Thursday.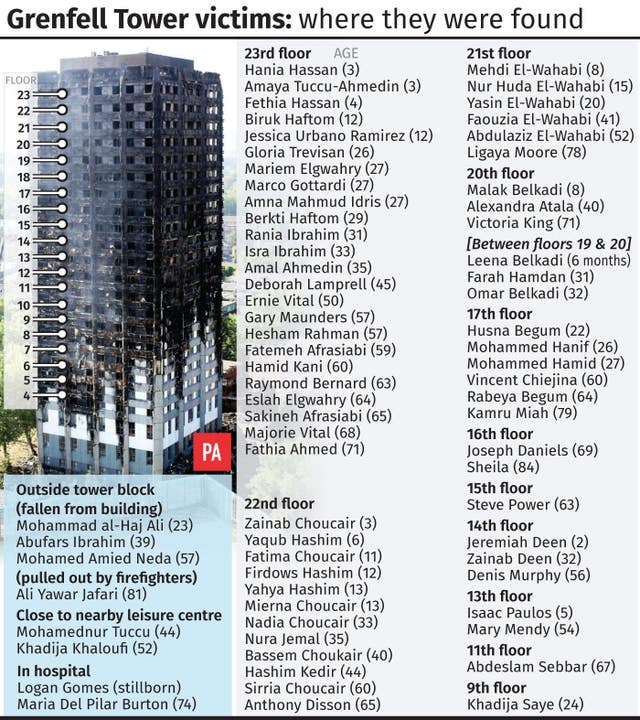 Prosecutor Robert Simpson described her as a "serial fraudster" who "lives beyond her means and gambles".
He said she used the stolen funds for a "trip to Dubai, Los Angeles, meals in expensive restaurants, hair appointments and personal luxuries for herself".
He added: "She spent quite a lot of money on online gambling. She spent £32,000 of which £16,000 was winnings and lost roughly £16,000 in online gambling."
Mr Simpson said McDonagh is married, but that her husband "does not want her to return to the matrimonial home".
McDonagh appeared in the dock wearing a large green coat and showed no emotion as the details of her offending were relayed to the court.
Mr Simpson said McDonagh is also under investigation for suspected frauds against former employers Medway NHS Trust in Kent and the Victoria and Albert Museum in London.
"It's suggested she obtained around £35,000 by means of fraud when working for the NHS trust," he added.
He said the alleged fraud against the museum "hadn't got far enough for her to obtain anything from it but it had potential".
Seventy-two people died as a result of the fire on June 14 last year.