Theresa May was urged to ditch European locations and holiday in Kenya after Brexit, as she became the first British prime minister to visit in 30 years.
Kenyan president Uhuru Kenyatta made the suggestion after earlier talking up Brexit but sidestepping questions over whether the UK has neglected his country in recent decades.
Mr Kenyatta said he did not want to "dwell on the past" after being reminded that Margaret Thatcher was the last PM to come to the east African country.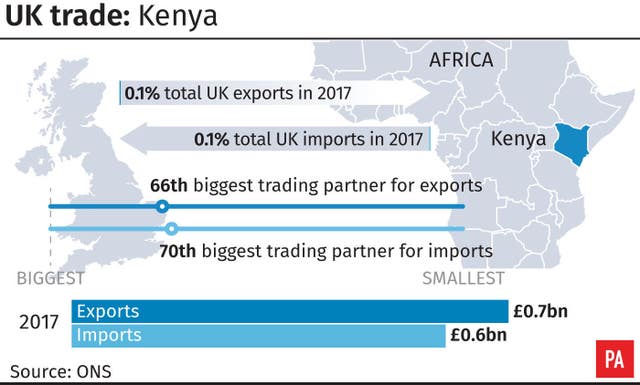 She also stepped into a minefield training area to watch a demonstration of how an improvised explosive device is disarmed.
Mrs May joined British troops – who help train Kenyan soldiers in the fight against al-Shabaab in Somalia – for lunch where she ate cream of pumpkin soup, breaded fish, vegetables and rice.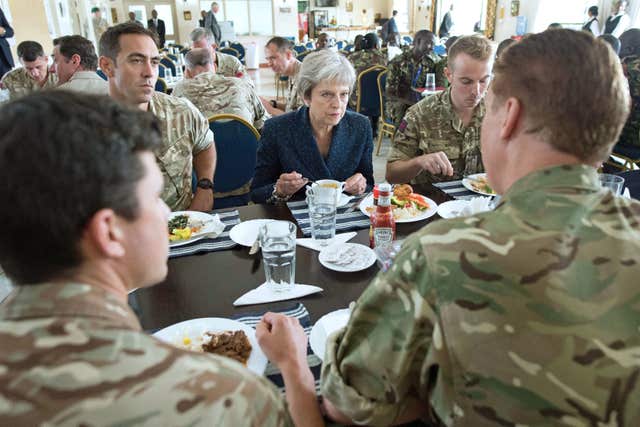 "I've asked Theresa that she doesn't have to necessarily always go to France and Italy for her holidays… there is always friendly weather here, especially after Brexit."
Earlier, Mr Kenyatta and Mrs May faced questions about Britain's influence and role in Kenya, amid growing investment from China and elsewhere.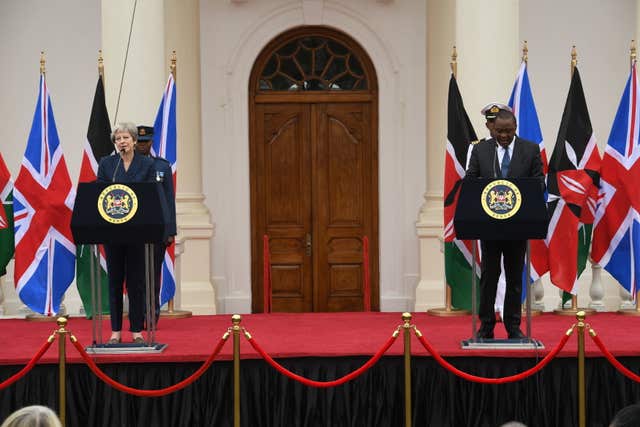 "I don't want to dwell on the past, I'm looking to the future and we welcome the Prime Minister today and I'm sure – as we discussed – this is the first hopefully of many more visits in the future."
On Brexit, he also said: "I don't believe Brexit is going to dent our ability to further strengthen and deepen both trade and investment between our two countries."
Mr Kenyatta said he expects the two countries to also work together as part of the Commonwealth to improve fair trade, adding: "I don't see Brexit meaning anything detrimental towards the strong trade ties that we already have, and I've said we're actually seeking to boost that going forward."
Mrs May pledged "duty-free, quota-free" access to British markets would continue after Brexit, with talks already under way.
Emphasising the need for continuity, she said: "That's what's important for business and for traders – that people have the confidence of knowing what the position will be and continuity of current arrangements so no cliff-edge, no sudden disruption."
The PM also used her visit to announce British assistance to develop a cyber centre to help Kenyan police target paedophiles and protect vulnerable children.
The security pact dealt with airports too, including machines to detect explosives to protect Britons and others who visit.
Downing Street said the UK will also provide £7 million to the African Union's peacekeeping mission in Somalia, citing this as new funding.
No 10 added Somalia will also receive a further £60 million to help people cope and recover from drought, and £25 million geared towards developing the country's political system.